$100 Bet on Golden State NBA Finals Victory Now Nets Just $4
Posted on: June 4, 2018, 03:00h.
Last updated on: June 4, 2018, 02:24h.
The Golden State Warriors are up 2-0 on the Cleveland Cavaliers in the NBA Finals. Nevada oddsmakers believe there's little chance that LeBron James and company can realistically win four of the next five.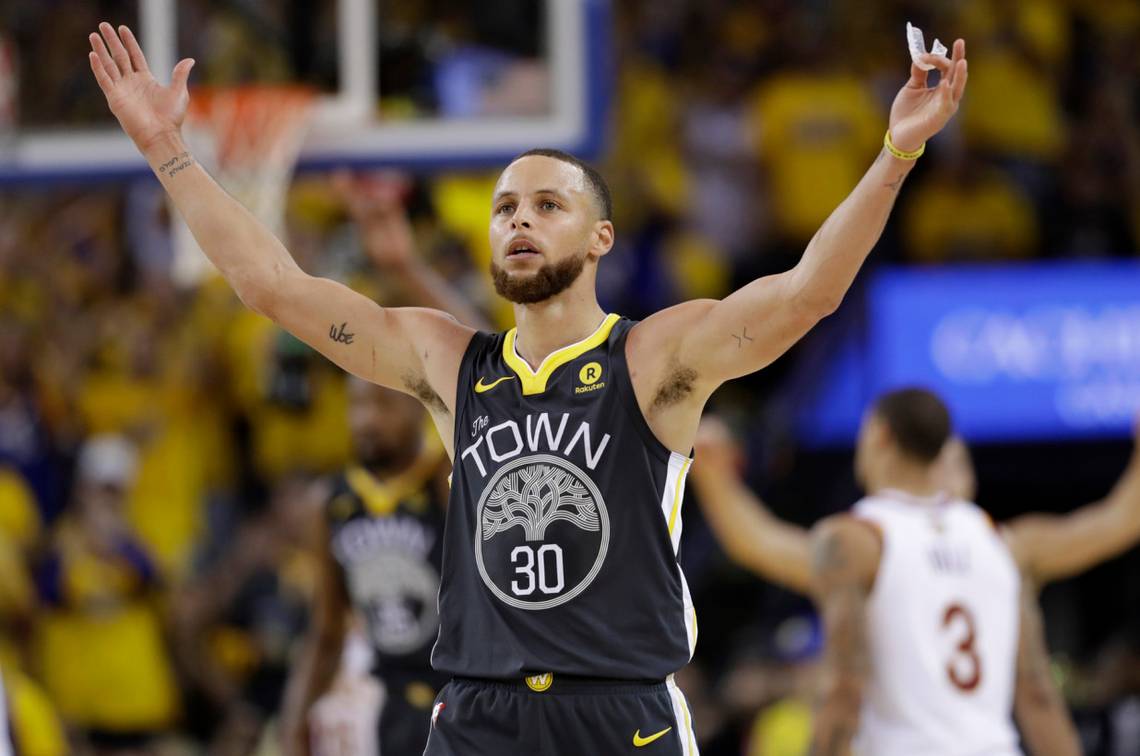 Following Golden State's 122-103 thrashing of Cleveland Sunday night to successfully defend home court in the best-of-seven series, the Westgate SuperBook is further shortening its NBA Finals price on the already heavy favorites. The book now has the Warriors at -2500, or implied winning odds of 96.15 percent.
A bettor who risks $100 on that price and Golden State winning two more games nets just $4. To make $100, you need to plop down $2,500.
The line basically says the house isn't looking for any more money on Golden State than it's already taken. Prior to Game 1, in which the Cavs lost a golden opportunity in pulling off an upset, the series price was -1000 on Golden State.
Should LeBron Win MVP?
There's little debate as to who is the best player on the NBA Finals floor. It's James, who somehow managed to lead a less-than-stellar supporting cast to Cleveland's fourth straight Finals against the Warriors.
After scoring 51 in Game 1, LeBron backed up his all-time best NBA Finals performance with 29 points, nine rebounds, and 13 assists in Game 2.
The SuperBook had Kevin Durant the favorite to win the MVP award prior to the series beginning at 4/5. Steph Curry was next at 3/2, and then James at 13/2.
Curry is now the frontrunner after a thrilling Game 2 performance where he set an NBA Finals record for most three pointers in a game with nine. He finished with 33 points, seven rebounds, and eight assists.
ESPN's Max Kellerman believes that James should still be bestowed the Bill Russell Award even if the Cavs, as expected, don't win the series.
"Is there any doubt so far in this series who the best player is?" Kellerman asked on Monday's First Take. "Who do you want on your team? LeBron James. The people who vote are too scared to use their brains. It's idiotic."
In 20 postseason games this year, James is averaging 34.6 points, 9.2 rebounds, and nine assists.
Game 3 Preview
Cleveland will look to regroup on its home floor when the series moves to Ohio for Game 3 on Wednesday night at 9 pm ET. The SuperBook has the Warriors the favorite at -220, and the Cavaliers the underdog at +180.
The over/under for total points scored is 217.5. Both games one and two went over that number.
James will need his supporting cast to play better at The Q. Kevin Love had a strong second half in Game 2, but must be more effective. Kyle Korver went MIA on Sunday, as the sharpshooter was held to a single point and 0-3 shooting.
JR Smith, whose last-second blunder in Game 1 might have cost Cleveland a win, went 2-9.
Worse yet for the Cavs is that Durant seemed to find his groove in Game 2. He enjoyed an efficient night on 10-14 shooting to finish with 26 points.