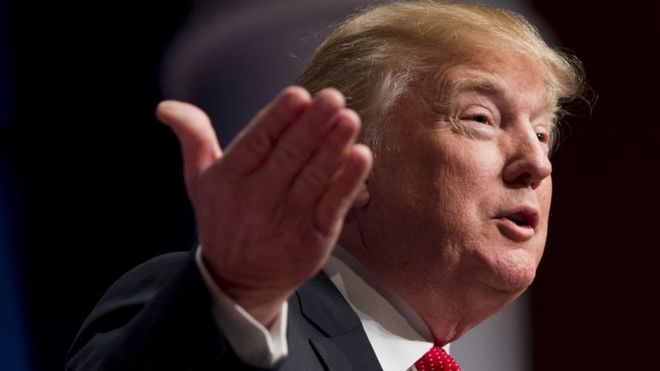 The (White) House Always Wins: Which 2016 US Election Hopeful Is Best For Online Gambling?
The 2016 US election is still a few months off, but the race to secure party nominations has been ongoing for about five years (or it seems like that, at any rate).
With Hillary Clinton and Donald Trump looking likely to head the way for the Democrats and Republicans, online gamblers in the US are thinking: what will a new president mean for me?
Will Hillary come down hard on the land-based casino chains? Will Donald's historical connections to big casinos in Atlantic City make him anti-online gambling? Let's take a look at what could be in store for American when they wake up in November after a very long and hard-fought battle.
Donald Trump (Republican)
Bookies' Odds: 9/4
Intro: The startling rise of Donald J. Trump has shocked a Republican Party seemingly unable to deal with his popularity. Does the GOP attack the property mogul and risk alienating the grass roots who are voting for him, or does it fall behind a solid alternative candidate who has a chance of derailing him?
At the moment, it looks like no alternative is forthcoming. But could Trump actually pull it off? And if he does, what does it mean for America's gambling industry?
Any History: The multi-billionaire has made a name out of ambitious property developments in New York and beyond. Trump Towers now graces many of the world's cities, but he's been involved in casinos since the early 1980s.
Trump opened the Trump Plaza and Casino in Atlantic City in 1984, and went on to have major stakes in other casinos around the US. The Trump Hotel opened in Las Vegas in 2005, and Tower 1 opened there three years later.
His Atlantic City Trump Taj Mahal casino, meanwhile, enjoyed a 24-year lifespan before going bankrupt in 2014. It was saved from closure in 2015 before being ultimately taken over by Carl Icahn in March this year.
More recently, attempts to get Trump online in partnership with Betfair faltered after Trump Plaza's demise in New Jersey. The intent to go online, obviously, was there.
Predictions: A history of casino-building means Donald Trump won't be infringing on any land-based firms if he becomes president. Trump also can count on the backing of governor Chris Christie, who jumped ship from his own nomination bid to put his weight behind him.
But could his interests in land-based properties, like Sheldon Adelson, give him a taste to take on the Internet firms? At the moment, everything is up for grabs.
Key Quote: "This [legalized online gambling] has to happen because many other countries are doing it and like usual the U.S. is just missing out." (Donald Trump, 2011)
Marco Rubio (Republican)
Bookies' Odds: 18/1
Perhaps Trump's closest rival is Marco Rubio, the Florida senator who seems to slip in and out of the race every week.
His state has a long tradition of poker rooms, and recently expanded its laws to include big-stakes action. But Rubio has gone on record in general opposition to "expanding gambling on the Internet."
However, Rubio has been a big supporter of Adelson's RAWA, but he does seem in favour of a carve-out for online poker.
Predictions: Rubio – who has enjoyed support from RAWA exponent, Sheldon Adelson – may push for an outright online gaming ban. Realistically, however, if in power he would probably favor the status quo of allowing individual states to go it alone.
Key Quote: "On the issue of Internet poker, the only difference between the poker games and the others [games of chance] is that it involves an element of skill associated with and compared with just a slot machine online." (Marco Rubio, 2015)

Ted Cruz (Republican)
Bookies' Odds: 50/1
The Republican long shot did well on Super Tuesday but is unlikely to overtake Trump in the race for the GOP nomination.
Predictions: Cruz is all for supporting the rights of individual states. That means a big 'Yes' for intra-state online gambling – if the states want it, and a big fat 'No' for anything remotely associated with RAWA.
Hillary Clinton (Democrat)
Bookies' Odds: 4/7
Hillary Clinton has made no secret of her desire to follow her husband's footsteps and become the second Clinton to enter the White House.
Clinton's well-oiled campaign machine is now pushing her well towards the Democrat nomination, and she stormed to win seven states to Bernie Sanders' four on Super Tuesday. However, her rival still holds a lot of support from young and disillusioned voters.
History: More known for campaigning on healthcare issues and women's rights, Clinton was secretary of state when the Obama Administration cleared the way, in 2011, for online gambling on an intrastate level.
In 2000, Clinton was in favor of the building of a new casino near Niagara Falls. In 2008, she also supported – having already voted for UIGEA (the Unlawful Internet Gambling Enforcement Act), a move towards online gaming regulation. In customary Clinton fashion, proper safeguards to protect children and problem gamblers were also highlighted.
In her failed 2008 bid for the Democrat presidential nomination, she gained plenty of support from top Vegas executives.
Predictions: If Hillary makes it to the White House – and let's assume she will finally receive the Democrat nod – she is unlikely to back the rampant RAWA (Restoration of America's Wire Act) put forward by Republican-backed Sheldon Adelson. Could a federal online gambling bill be next?
Key Quote: "For many places in the country, it [gambling] seems to be an important part of what they are trying to do to revive and maintain an economic base." (Hillary Clinton, 2008)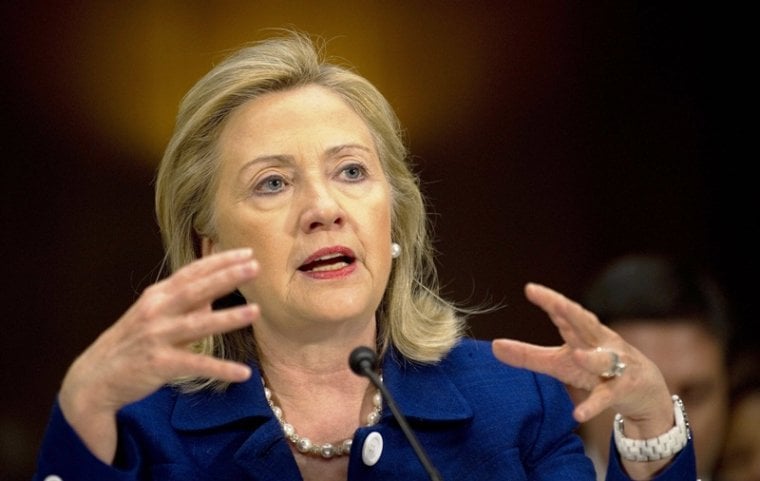 Bernie Sanders (Democrat)
Bookies' Odds: 28/1
The democratic socialist wouldn't seem to be an ally of gambling, having voted for banning Internet gambling by credit card back in 2003. The Unlawful Internet Gambling Funding Prohibition Act paved the way for UIGEA three years later. He, like Hillary Clinton, voted for UIGEA/SAFE Ports Act to be implemented in 2006.
Predictions: If, and it's a big if, Sanders makes it all the way what could be in store for the country's gambling? It's hard to see RAWA making much headway, but could the individual states be reined in?
Can Anyone Make a Difference?
With the DoJ's stance on the Wire Act changed, it seems that – for now – individual states will continue to go it alone. There's no pressure to specifically legalize gambling on a federal level, and so far Sheldon Adelson's RAWA has been kicked into the long grass.
Even a Trump victory wouldn't worry the powerful gaming lobbies in Las Vegas or New Jersey. The status quo looks like continuing for a while longer.