US Election Betting Odds 2020: Recommended Bets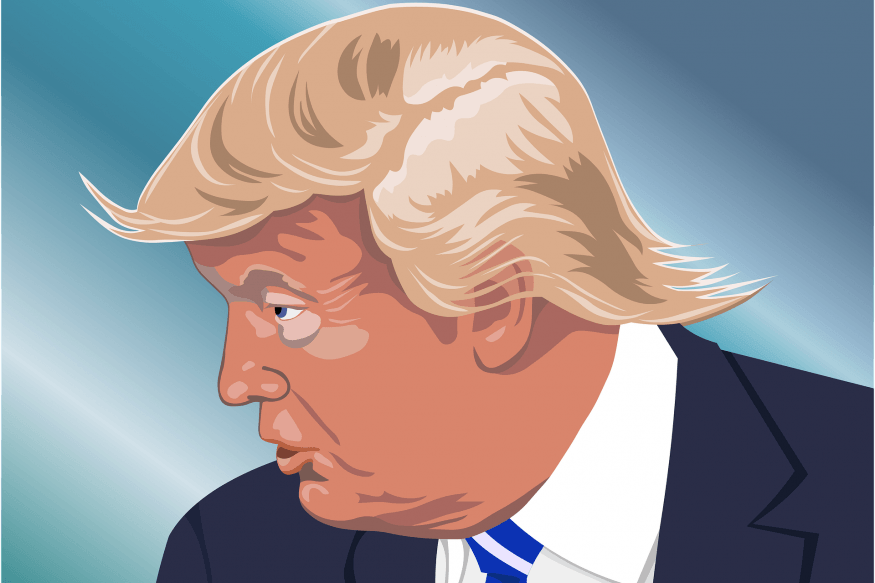 Trump's Toxicity Means Republicans Could Be Swept Away By Another Blue Wave
Recommended Bets:
Back Republicans to win fewer than 50 seats @ 2.62 (Betway)
Back Democrats to win Montana Senate race @ 2.0 (Sportingbet)
If polls are to be believed, Donald Trump is heading for a massive defeat in November.
Furthermore, it increasingly seems the effect of his divisive presidency could take the Republican Party down with him.
The critical difference between Trump and conventional politicians is that he completely dominates the conversation. With every tweet, rally or confrontational press conference, he generates a fierce reaction, serving to entrench opinion on either side.
Everyone has a view and very few switch.
Trump's Dire Approval Ratings
It likely means November's elections will be a referendum on him and if so, his dire ratings should deeply alarm Republicans. Trump's approval ratings were historically poor even when winning in 2016, but he was fortunate to face an opponent whose numbers were also deep underwater. 
Whilst those ratings fell further almost immediately upon taking office, Trump's grip on his own party was cemented by a resilient base. Even as strong disapprovals hit record levels, his approvals remained remarkably stable around 42-43 percent.
Suddenly, as America grapples with the simultaneous crises of Covid-19 and nationwide protests against racism and police brutality, those numbers are slipping into catastrophic territory.
From generally single-digit aggregate disapproval, even occasionally moving positive at the beginning of the Covid-19 crisis, that number is now frequently in the high-teens.
In recent days, respected pollsters Ipsos, YouGov and Morning Consult recorded deficits beyond 15 percent and Trump's approval figure has fallen as low as 37 percent.
By historical measures, this is disastrous.
History Says Trump Won't Win – But Anything Could Happen
No recent incumbent won a second term with an average approval below 49 percent at the end of June of election year. Fivethirtyeight record his current average at 40.8 percent. 
So far as the presidency is concerned, Joe Biden is now leading by an average 8 percent and rising. Yougov's new MRP model – a more comprehensive predictive measure with a great record in European politics – rates Biden 84 percent likely to win.
By comparison, his odds on Betfair equate to merely 54 percent – a superb value bet at 1.88 in my view. 
These two indicators are, of course, different from the wider partisan divide in American politics and down ballot races across the country between Democrats and Republicans.
This is best measured by the Generic Congressional Ballot, which has consistently shown around an 8 percent lead to the Democrats during the Trump presidency. 
The closest electoral expression of these numbers is the nationwide vote for the House of Representatives. When Trump was elected on 46.1 percent of the vote in 2016, his party won 49.1 percent, beating the Democrats by 1 percent.
The Democratic Blue Wave
In 2018, however, a so-called 'Blue Wave' saw Democrats achieve their best result since the seventies, winning by an 8.6% margin.
The 5% swing since 2016 was surely related to Trump.
His divisive presidency has rebounded on his party's brand, particularly alienating millions of women voters and mobilising opposition.
Bearing in mind how Trump won by the narrowest of margins in 2016 – losing the popular vote but winning the Electoral College off the back of three extremely close races in Wisconsin, Pennsylvania and Michigan by an aggregate of around 70K votes – he cannot afford any negative swing, let alone one on that scale.
Worse for his party, are implications for the Senate.
Republicans were saved from disaster in those mid-terms by a series of good Senate results, allowing them to retain a 53-47 seat advantage. (Democrats actually have 45 but two Independents vote with them).
However the 33 seats contested were skewed towards red states, particularly where Trumpism had increased the Republican share and his particular dividing lines and rhetoric worked well.
Your Betting Options
A different batch of 33 seats are in play this November – for all of whom, betting is available – which are nothing like as favourable. Republicans are overwhelmingly likely to regain Alabama – lost in a mid-term shock to Doug Jones – and thus extend their advantage to eight.
No more gains are likely, though, and they are vulnerable in as many as 10 states.
Democrats would need four gains to tie the Senate, five to gain control. If the result is a tie, the Vice President holds the casting vote – likely on current indicators to be a Democrat.
Top of the Democrat target list are Arizona and Colorado. In the former Mark Kelly regularly leads by an average 10 percent. In the latter, former Governor John Hickenlooper is even further ahead.
Both look certain gains, with only prohibitive betting odds available. The best around for the Democrats are 1.33 for Arizona (Betway) and 1.17 (Betfred) for Colorado.
So where might Democrats find an extra two or three gains?
They are yet to finalise a candidate against Susan Collins in Maine, but the party are favourite to win there at a best-priced 1.61 (Betway). Cal Cunningham is 1.66 (Betfred) to beat Thom Tillis in North Carolina.
Whilst the betting favours Democrats, I don't regard either a certainty.
BEST BET:
In fact I prefer Steve Bullock for Montana at 2.0 (Sportingbet). Bullock is a popular former Governor of the state and wouldn't be running if he wasn't confident.
Back Republicans To Win Fewer Than 50 Seats @ 2.62 (Betway)
Winning those five would give Democrats control of the Senate and land the 2.62 odds available with Betway on Republicans getting less than 50.
I like that bet because there are alternative, plausible targets. States where the Democrats start as outsiders but could win amid a national landslide, or if their voters are much better motivated to turn out.
One notable straw in the wind are recent Iowa polls, where Joni Ernst is trailing Theresa Greenfield, because the 'Hawkeye State' has long been trending Republican – Trump beat Clinton by 9 percent here. They remain favourite but Greenfield's odds are falling fast – (2.5 with Hills is best).
Further upsets in Kansas (3.0 Ladbrokes, Hills), Georgia (3.25 Betway), Texas (4.3 Betfred), Kentucky (4.3 Betfred) and South Carolina (4.2 PredictIt) are theoretically in range on the basis of recent polling.
The last two are respectively home to Senate leader Mitch McConnell and the scandal-hit, leading Trump backer Lindsay Graham. Their fame might help drive turnout for the opposition.
None of this secondary batch are predicted to fall at this stage. Polls may look closer than reality due to undecideds and campaigns have yet to hit top gear.
However, the fact they are even regarded competitive is a warning signal for Republicans. The national mood seems to be turning decisively against Trump and the damage spreading.
The betting is yet to catch up.
Recommended bets:
Back Republicans to win fewer than 50 seats @ 2.62 (Betway)
Back Democrats to win Montana Senate race @ 2.0 (Sportingbet)