Trump Impeachment Odds: How Long Can He Survive?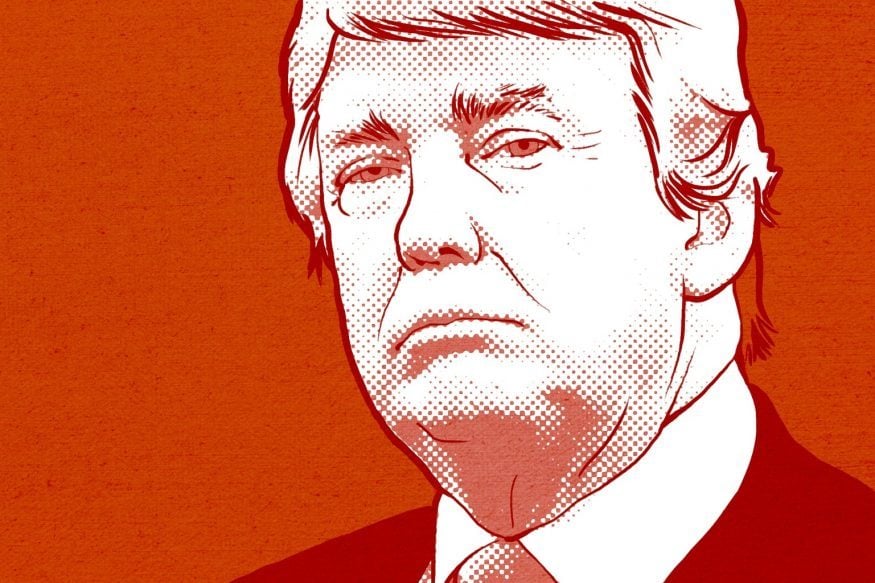 Editor's Note: Political betting expert, Paul Krishnamurty, discusses Trump Impeachment odds as the troubles pile up one after another. Find out what your best bets are, as well as how to profit off cheap bets during this period of uncertainty. He's also covered how to bet on the UK General Election.
Four years analysing the betting around Donald Trump has frequently involved speculating whether, how and when this incredible story will end. My last update predicted a terrible autumn for the President, beset by multiple investigations, resulting in impeachment by the House of Representatives.
As we watch that process play out, could this be the finale, or merely another cliffhanger ahead of the next series?
Evidence piling up at public hearings
The impeachment hearings have been catastrophic for Trump from the outset and the damage predictably amplified since being shown live on TV.
Over the past week, one career public servant after another has provided bombshell testimony, confirming that the administration from the President down pressured the Ukrainian government to dig for dirt on Joe Biden and withheld tax dollars earmarked for military aid.
We have heard how former Ambassador Yovanovitch was removed from her post, told to leave the country immediately due to security fears and seen a transcript showing Trump telling the Ukraine President that 'the woman is going to go through some things'. As she testified, Trump tweeted about her, prompting new accusations of witness intimidation.
Events are moving incredibly fast, with critical facts emerging by the hour. As I write, Ambassador Sondland – a Trump donor and appointee – is testifying, nailing the blame specifically on Trump, Rudy Giuliani and Mike Pompeo. VP Mike Pence could be implicated too.
Editor's Note: Sondlond declared quid pro quo in his testimony – Watch more highlights here:
Democrats bound to impeach, but when?
Democrats not only have ample evidence to impeach Trump, but also the political space to do so.
Polls show up to 70% of Americans believe the White House guilty of wrongdoing over Ukraine and up to 51% want Trump removed from office. As it did with President Nixon, the process has moved public opinion.
It is almost unimaginable that a Democrat-controlled House won't vote to impeach. From +250 (5/2) when recommended in September, the odds are now a mere -588 (1/6) with Paddy Power. A bigger danger to the bet, rather than losing a vote, is that Trump resigns before it materialises.
We can only guess when any vote will be timed for and what other investigations will develop in the meantime. As predicted last time, Roger Stone's conviction has released important redacted material from the Mueller Report. That evidence suggests Trump lied to the Special Counsel. Impeachment investigators are looking into it.
Nancy Pelosi has played a blinder so far. She avoided looking overtly political by denying her base impeachment earlier this year, instead seeking to pursue the facts via committees and if necessary, courts.
Republicans have big problems going into 2020
Just as a vote could be imminent, so long as public opinion continues to harden against Trump, Pelosi is in no hurry to force one. There could theoretically be months to wait, during which several charges could pile up. 2020 in an election year, which Trump and generic Republicans begin trailing badly. They just lost Governorships in deep red Kentucky and Louisiana.
Rumours of resignation are inevitable and to some extent, plausible.
An unscheduled hospital visit sparked much speculation of excuses being prepared. A Warning – written by the anonymous White House official whose NYT op-ed previously told of a cabal of insiders saving a chaotic administration from its worst impulses – was published yesterday to apocalyptic reviews.
This does feel like the end or beginning of it. But then I also felt that when the Pussygate tape emerged. That experience – not to mention surviving countless unprecedented controversies since entering the presidential fray – suggests there will indeed be another series.
Trump Impeachment Odds
Removal odds shortening but still a longshot
It will start with a trial in the Senate. If the current signals – whether betting or lack of criticism from Republicans – are accurate, Trump will not be convicted by the 67 Senators required to remove him from office. Paddy Power offer -400 (1/4) that he will survive a full term or +250 (5/2) to leave office early.
Likewise, the bookies remain confident he will secure the Republican nomination. The best fixed odds available about that are merely -500 (1/5) (Ladbrokes), or opposing it via Betfair's peer-to-peer exchange amounts to taking odds of +350 (7/2).
Trump will be gone in a year at the latest
This last bet represents decent value.
It is true that the GOP base still back Trump and that is deterring critics from coming out. However, if the polls or recent results are any sort of guide, they are staring electoral meltdown in the face. The Democrats are on course to regain the Presidency, retain the House and could even win the Senate. Pollsters and advisors must surely be telling them to dump Trump.
This period of uncertainty is the ideal time to look for cheap bets about alternative Republican candidates. Two that interest me are Nikki Haley and Ben Sasse (+1700 or 17/1 and +10,000 or 100/1 respectively with Betfred). If Trump is out, the former will start a hot favourite for any primary.
Likewise, although it involves a longer wait, opposing Trump for 2020 at +146 (3/2) (Betfair) remains my very confident position. His path to re-election was already extremely narrow, even before this impeachment investigation started.
Trump polls way behind Democrat challengers and, given turnout trends and party affiliation among younger voters, would need to have gained support since 2016 in order to win the electoral college again.
Never mind polls – just think about that.
How many people does one ever meet who changes their mind about Trump? They barely exist and approval polls strongly suggest he's gone backward since that 2016 miracle.
It may take a year, but the end is indeed in sight.