Tattoo Regrets: Sadly, The Odds Are Women Hate Theirs More
Tattoos may be more popular than ever before, but the vogue for getting inked has left more people regretting their tattoo choices. Research also suggests that women are more likely to regret their tattoos than men. But why is this so?

Judgemental
A recent blog of ours covered the research carried out by Dr Stephen Crabbe at the University of Portsmouth and a crack team of researchers here at Casino.org.
A concerning trend was that 15.64% of women felt judged by their tattoo, compared to just 9.54% of men. It begs the question of how sexist our society is when it comes to getting inked.
The origins of tattoos are free of gender prejudice. Males and females in tribes where tattoos were culturally important all had their bodies inked. It was only when tattoos transferred to western culture that there became a strange taboo surrounding women with tattoos. It was a stigma that lasted for decades and, it seems, still exists amongst some sectors of society today.

Sexist Healing
Sadly, recent times have shown just how up against it women appear to be more generally. Sexism is rife, and it's taken until the second decade of the 21st century for society to begin addressing the issue.
#MeToo has recently shone a light on sexism within the workplace and society as a whole. The movement was born back in 2006, when social activist Tarana Burke used the phrase to highlight "empowerment through empathy" with women of color and from under-privileged backgrounds who'd been victims of sexual abuse.
Burke created the now iconic phrase when describing how she'd been approached by a 13-year old girl who'd suffered abuse of a sexual nature. Burke didn't know what to say to the girl at the time, but in hindsight wished she'd said, "me too".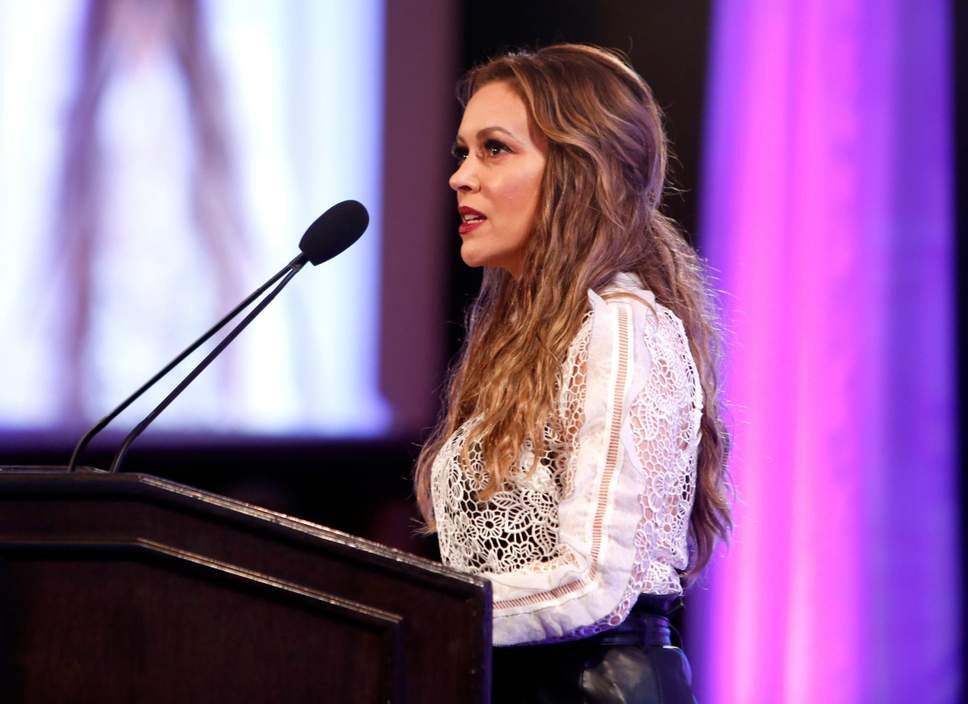 Fast forward to October 2017, when Hollywood actress Alyssa Milano went public with her allegations that she was sexually assaulted and harassed by movie producer Harvey Weinstein. The former Charmed star tweeted the "me too" phrase on 15th October, 2017. It received more than 500,000 mentions across the platform within 24 hours. The impact was equally as powerful on Facebook, with 4.7 million people using the phrase in 12 million posts in 24 hours.
Since then, the #MeToo movement has gone from strength-to-strength, with a number of high-profile celebrities supporting its cause, including Ellen DeGeneres, Anna Faris, Angelina Jolie, and Jennifer Lawrence.
It's made clear just how common sexual assault and harassment has become against women. Disturbingly, even more common is how often women are discriminated against. The research into tattoo regret further supports this.
Scratching the Surface
Casino.org's study found that 69.98% of females claim to feel pressured into covering up their tattoos, either occasionally or often. When you put that statistic up against the 61.85% of males who feel the same, it's clear there is a gender divide when it comes to personal feelings over tattoos.
There are a number of reasons for this, including tattoos being seen as inappropriate in the workplace, certain types of tattoo design being unfairly associated with sexual promiscuity, and some ridiculous stereotypes linked to tattoos on women.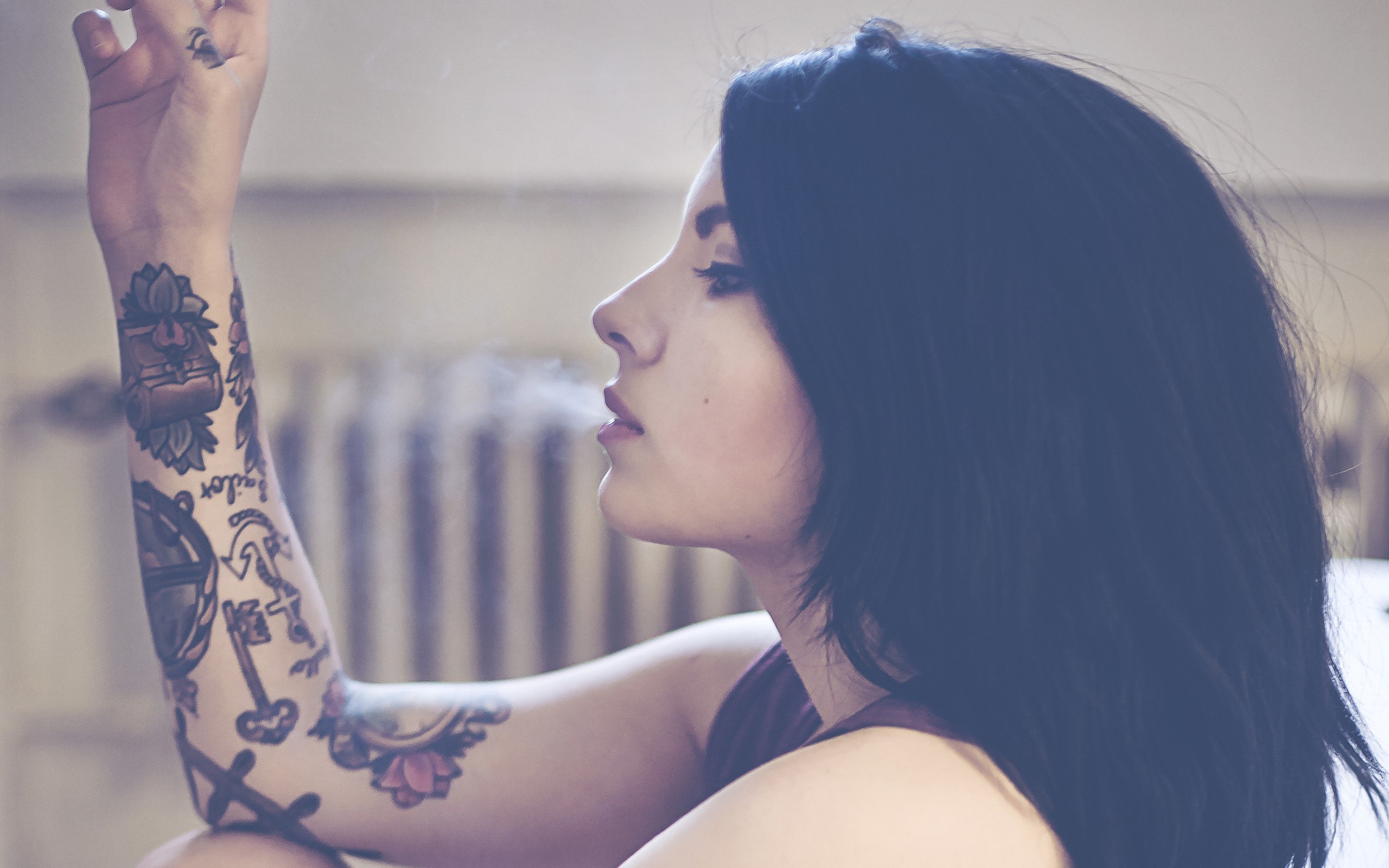 There are so many reasons why people get tattoos. Some pay tribute to a loved one or idol, express creativity, show love or commitment to someone or something, or perhaps cover up scars. That's only to mention a few. These are not things that people should feel ashamed to show. Especially such a large number of females.
A Change in Attitude
You only need to check out the statistics for tattoos between generations to see how attitudes are changing. In 2015, it was recorded that 91% of adults over 60 had no tattoos. On the flip side, 30% of 25-39 year-olds did admit to having one.
18-24 year olds surveyed lower, with just 13% having a tattoo, but that's likely because the earliest age a person can legally get a tattoo in the UK is 18. A large number of younger people wanting to get inked tend to wait a while before deciding on a tattoo.
Right now, 1 in every 5 adults has a tattoo in the UK, and that number increases to 1 in 3 for young adults. Furthermore, those figures are only expected to get bigger over the coming years. Peak interest in tattoos isn't expected to be reached until 2025.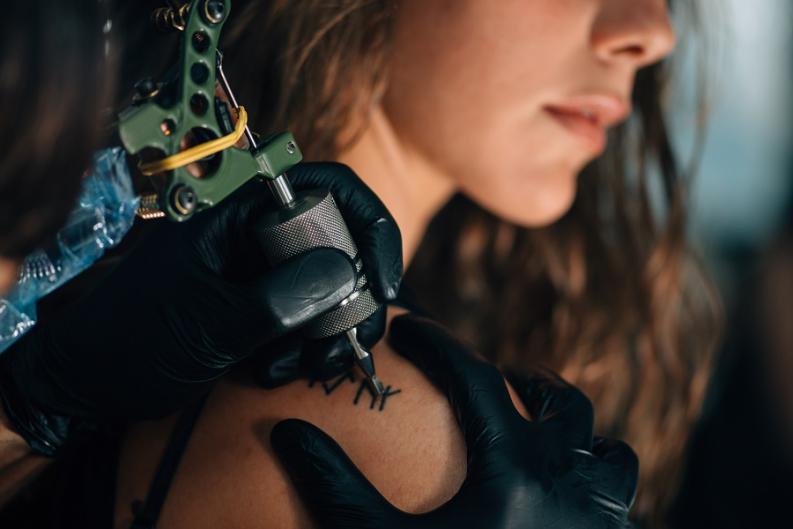 As body art becomes more common and more socially accepted, old fashioned and negative attitudes towards them should disappear. Unfortunately, an element of sexism means it'll take longer for some to accept women in particular showing off their tattoos.
The problem lies deeper than tattoos. We still live in a world where women in full-time employment still only earn, on average, 77% the wage of their male counterparts. 62 million females all over the globe are denied the right to an education. And 30% of women that have been in a relationship claim they experienced some form of physical or sexual abuse from their partner.
There is some hope, if the bookmakers are anything to go by. Odds are being offered of 14.00 that Democrat Kamala Harris will become the next President of the United States in 2020. The markets are offering 16.00 on Democrat Elizabeth Warren winning the US Election that year.
Girl Power
Thankfully, the negative feeling that a percentage of women surveyed feel about tattoos is not putting off the next generation of tattooed women. Tyler Martina of Mr. Inkwell's tattoo parlour in Southern California said 80% of the customers are women.

One day, sexism will be confined to the history books. Until then, there is still a lot of fighting left to do in the war against the bigots. Making women feel less judged about the tattoos they wear would be a good place to start.