Is This The End Of Gambling For The UK?
The gambling sector just can't stay out of the headlines at the moment. But it's not all positive news, as Westminster looks primed to make sweeping changes to the UK's gambling laws.
A cross-party group of MPs recently called for a government review of the UK's gambling legislation, as well as proposing a number of measures for tighter controls on the sector, including a ban on gambling adverts.
In case you didn't catch the latest updates, suggested measures from the parliamentary group, whose work previously led to a cap on fixed-odds betting terminals (FOBTs) includes:
Banning online and TV gambling adverts
A £2 stake limit for online slots
Ending VIP schemes
Affordability checks for customers
Game design controls
A new ombudsman.
Those are the details in a nutshell, but will they really be implemented? And if so, will they spell the end of the UK gambling sector as we know it?
Casino.org takes a look at what this all means for the gaming industry.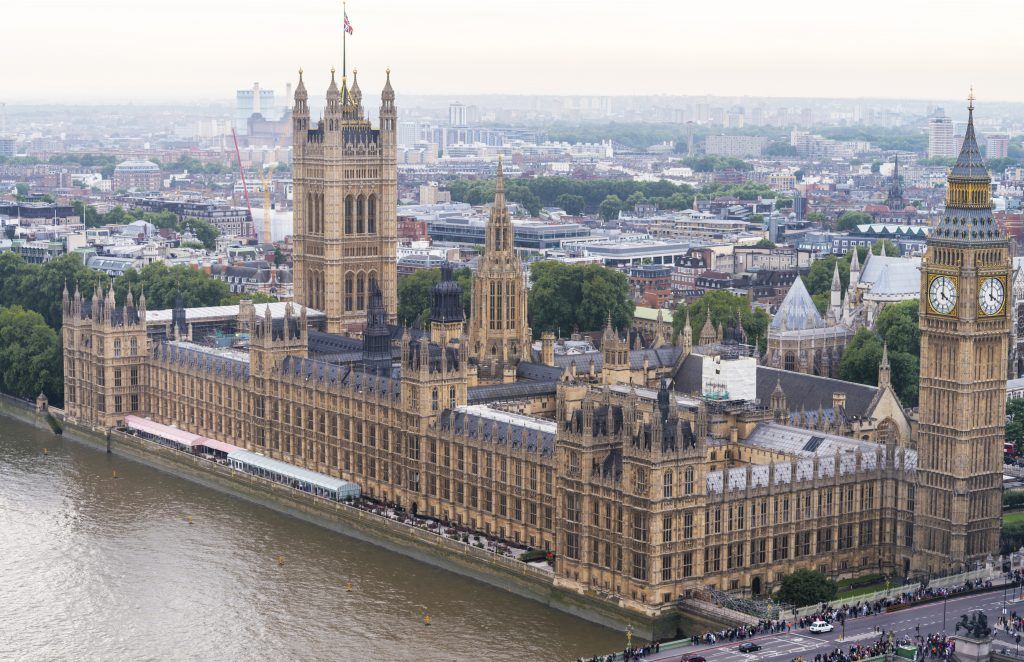 It's Always Been An Adaptable Industry
This isn't the first time in recent memory that UK gambling has been hit hard by changes. The cap on FOBTs is an apt example.
The Department for Digital, Culture, Media and Sport (DCMS) slashed the maximum stake allowed on fixed-odds betting terminals from £100 to £2.
As the reported average income per FOBT was a whopping £53,000 each year, with 33,611 machines estimated to have been active in the UK, the cost was huge for high-street bookmakers.
It's thought that the change, which came into play in April 2019, led to a 25% decrease in income from the machines for bookies and 12% overall, after just six months of 2019 and three months of the changes.
Some brands were hit worse than others, with William Hill notably among the hardest hit after reporting a £63.5m loss in the first half of last year, following just three months of the new rules. This lead to 700 of the famous bookmaker's shops — and thousands of jobs — being put at risk of closure.
While related increases in duty from 15% to 21% for online betting, as the government attempted to recoup costs on its loss of FOTB tax, was another setback.
Yet, despite the hardship, it was also an opportunity for the industry to show its resilience.
And regardless of the increase in duty, online gambling in the UK continues to thrive — with the Esports betting market especially proving to be increasingly lucrative.
The Covid Climate
Fast-forward to 2020, and the sector was blind-sided by a second blow in as many years. This time the Covid-19 pandemic threatened to wreak havoc on an industry already struggling, at least on the high-streets.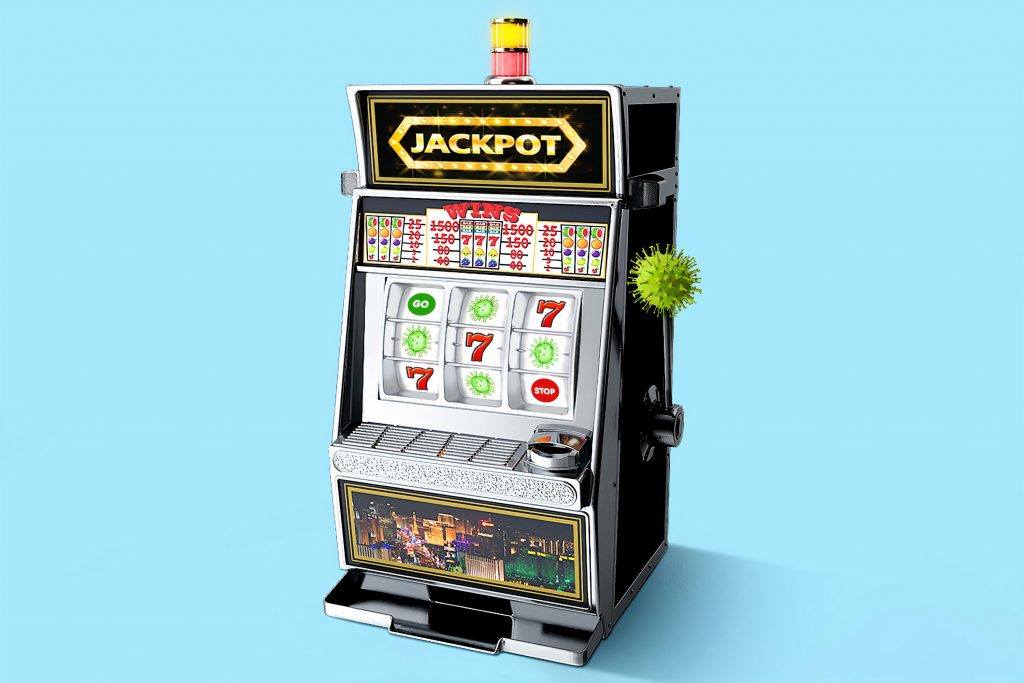 From March 2020, all physical bookmakers and gambling venues closed across the UK as the nation went into lockdown — halting 50% of the market's income-generating activities, according to the UK Gambling Commission (UKGC).
With worries over not just disposable but essential income, heavy losses were expected.
And, as per YouGov research from 20-21 May showed, only 0.4% of adults had taken up gambling over the previous four weeks, with 2.1% having stopped during the same time frame.
Yet the UKGC has reported that gamblers were still overall claiming to be "playing products at the same rate or less", with a notable 60% increase in the number of bets on "real event betting".
And that Esports betting we mentioned earlier? It saw a rise of 2922% from March 2019 to March 2020, with a subsequent mammoth further 124% increase between March and April – likely due to virtual events being used as stand-ins for cancelled sports tournaments.
Two Sides of the Same Coin
Below are some of the reported figures that illustrate the complexity of the gambling sector's impact, influence and importance on lives in the UK…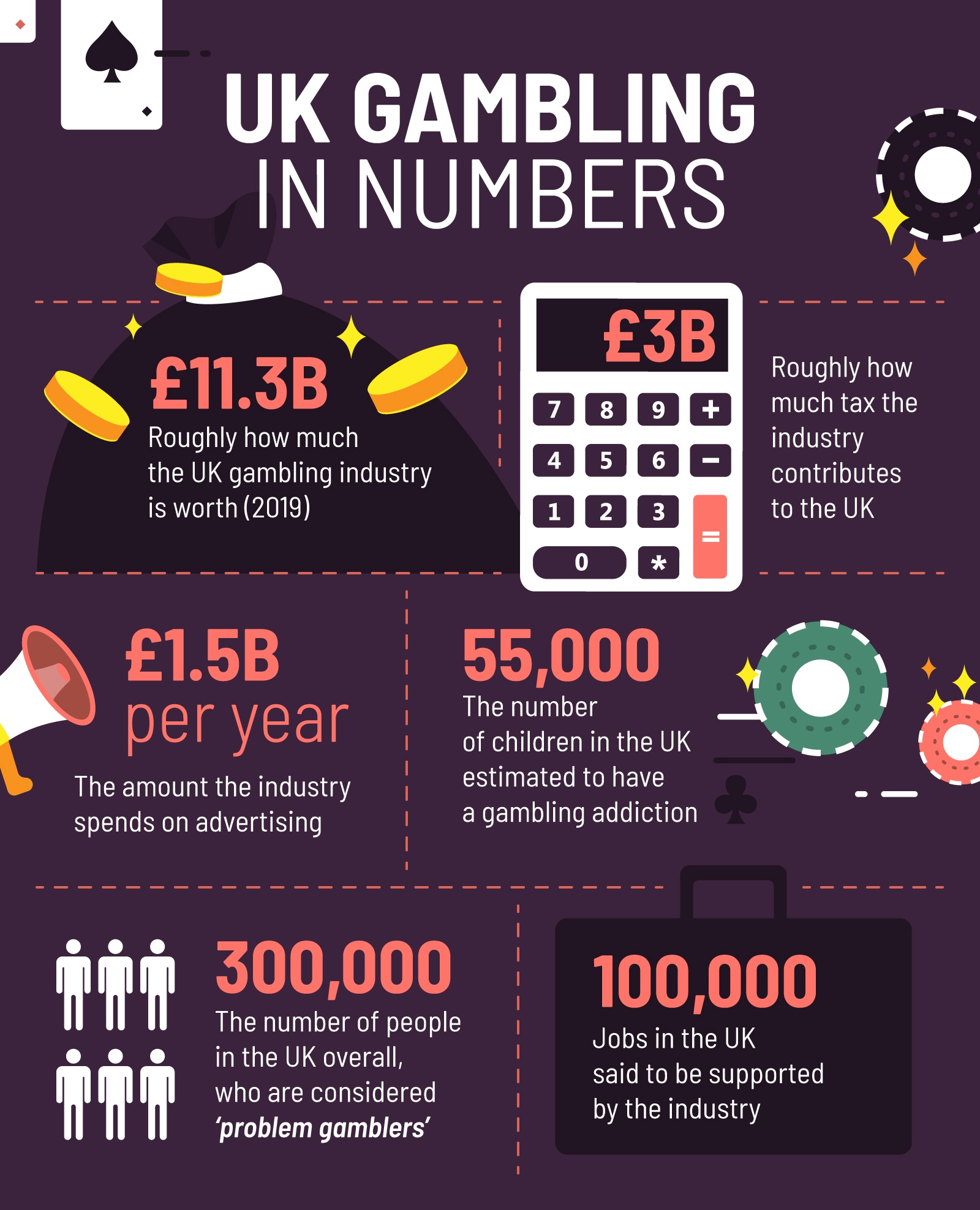 Will Anything Really Change?
Some critics argue that as gambling has become such a part of everyday life in the UK — so closely linked to the enjoyment of sport and video games, not to mention the resurgence of bingo, or the nation's love affair with National Lottery tickets — the public is blinded and vulnerable to its risks.
It's undoubtedly important to take steps to protect those at risk of addiction and exploitation, but as gaming investor Jason Ader pointed out in an interesting interview with Casino.org News, a big crackdown in the UK will lead to people betting offshore – into unregulated and potentially dangerous markets.
It's also worth remembering the industry's importance to the UK's economy in these unstable times. When compared to gambling taxes around the world, the UK does pretty well — collecting almost £3bn in 2018/19, as per Statista.
So as the UK economy faces a slump of over 10% — according to ratings agency Moody's — and a Covid-related increase in national debt, how likely is it that the mooted gambling changes will happen?
Will the government risk negatively impacting another sector of the economy, and subsequently further jobs, with the uncertainty of Brexit looming on the horizon?
It's true that Covid-19 has so far had an unprecedented impact on the government's level of involvement in public life and wellbeing. However, the Conservative party has long been associated with the rejection of the idea of the "nanny state".
So it largely depends on whether it views the proposed changes as necessary protection of its citizens during a time of potential economic instability, or a restriction of economic activity just as post-Covid public spending finally looks set to increase.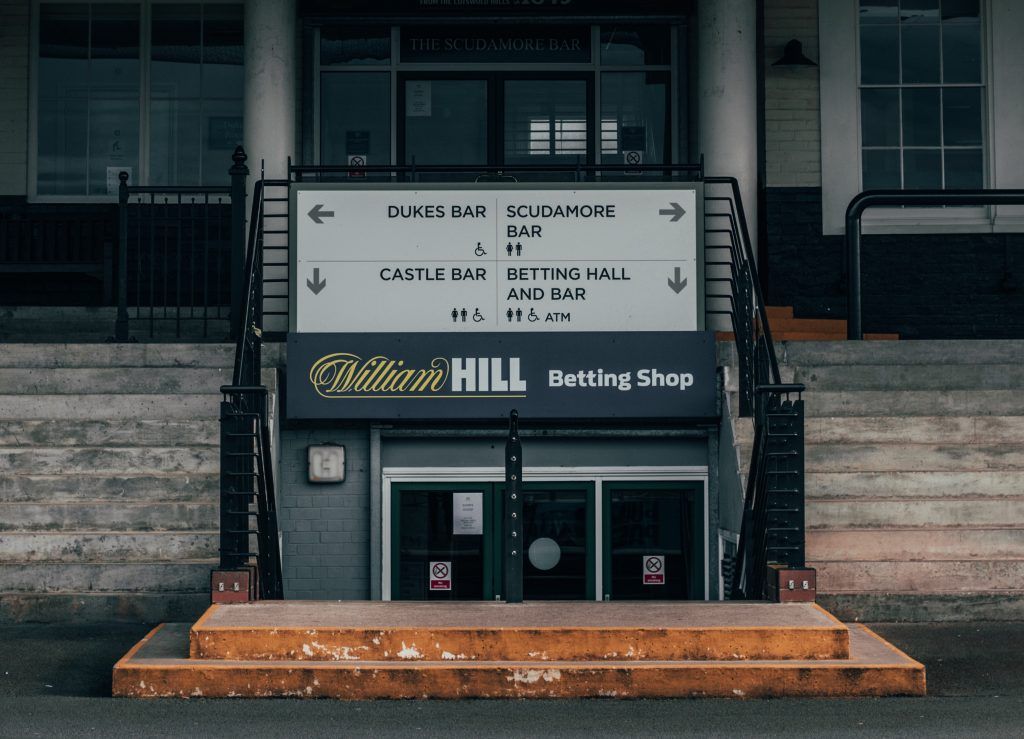 What Could The Future Look Like?
The UKGC has been consulting with a 'working group' over consumer protection, including with heavyweight casino games designers such as Scientific Gaming Corporation and Playtech, as well as people with real-life experience of gambling-related harm.
Group suggestions for online slot machines include:
Slower spins to reduce the speed of games
Banning split-screen games
One slot at a time per account
Limits on both stakes and prize amounts
Time limits on games
Classification of games based on addictive qualities
Moving away from sound effects and visuals that 'mask' losses
Banning reverse withdrawals permanently
The gambling regulator is now asking for public input on suggestions and ideas around redesigning online slots, via an online form.
So UK residents can have a say on the proposed changes by visiting consult.gamblingcommission.gov.uk, before the deadline on September 3, 2020.
Is this a glimpse at the future?
The gambling sector has shown its ability to adapt and be flexible many times before. So, rather than end of gambling for the UK, the industry may well see it as an opportunity to rid itself of negative connotations.
A betting sector that focuses on the wellbeing and welfare of customers is, of course, welcome. And there is no doubt that a government review of the 2005 Gambling Act is needed.
As critics correctly point out, that 15-year-old literature is more than a little outdated — and understandably ill-equipped to help regulators tackles issues related to the rise of digital and online gambling.
Stricter lines drawn over incentives and advertisements, and greater overall regulation, could have real short-term negative impacts on the industry. But it's not all doom and gloom.
As a sector that is currently taking a hammering from a PR perspective, perhaps it is time for gambling to clean up its image. In a changing landscape, it may even win over new customers by doing so.
Sources:
https://www.theguardian.com/commentisfree/2020/jan/21/britain-betting-industry-gambling-act-scandals
https://www.theguardian.com/society/2020/jun/15/exclusive-mps-call-for-total-ban-on-gambling-advertisements
https://www.theguardian.com/society/2020/feb/28/gambling-commission-is-being-outgunned-by-online-betting-companies-nao
https://www.mirror.co.uk/news/politics/shock-uks-300000-gambling-addicts-22288479