Expert Tips: How To Bet On The UK General Election 2019
Editor's Note: Political betting expert, Paul Krishnamurty, recommends putting your money on seat total and constituency markets if you're looking to bet on the UK General Election. He's also covered how to bet on Trump Impeachment odds.
Back in March, I recommended a bet on the UK holding a General Election in 2019 at odds of +176 (7/4). That bet went to the wire before ultimately winning – the election will be held in less than two weeks, on December 12. As always it is a huge betting heat, involving hundreds of different markets.
New PM forces an election to 'Get Brexit Done' 
The ongoing, delayed, divisive Brexit process is naturally centre stage. New Conservative Prime Minister Boris Johnson was elected by his party in the summer on the back of his perceived purity on the issue.
He led the Leave campaign and his previous resignation from the Foreign Secretary role, in protest at his predecessor's Brexit deal, was pivotal in costing Theresa May her job and therefore creating a vacancy.
Having won the subsequent leadership contest, Johnson negotiated a slightly different deal. However, fearing it would fail to pass through Parliament without a confirmatory referendum attached (anathema to Brexiters), the new Prime Minister engineered a snap election. His slogan is simple and effective: 'Get Brexit Done'.
In order to achieve that, Johnson needs to fare nine seats better than May did in 2017 and win an overall majority in Parliament (326 seats). If the Conservatives fall short, the opposition parties will collude to either create an alternative government or at least demand a second Brexit referendum.
That pursuit of a majority defines the election and principal betting market
It is all but certain that the Conservatives will win the most seats – best odds -2000 (1/20) (Ladbrokes, Sportingbet) – but less so that they'll reach 326.
That Conservative Majority target is a -250 (2/5) (Ladbrokes, Unibet), compared to +250 (5/2) (Hills, Betfred) about No Overall Majority (for any party) or +2500 (25/1) for a Labour Majority.
Forget the last one.
To have any chance of a majority, Labour would need to suddenly revive in Scotland, where they used to dominate. However, their base has since largely transferred to the Scottish National Party – an ally over Brexit and likely partner in government, were results to fall their way.
Early signals point towards a comfortable Conservative Majority
As things stand, polls point towards the Conservatives getting a majority.
They are recorded at least 7% ahead in the polls (one survey showed them 19% up last weekend), and the PM is way ahead of his Labour rival Jeremy Corbyn on personal ratings.
Moreover, Johnson has largely managed to unite the Brexiter vote, whereas those who want to Remain in the EU (who are probably a slight majority of voters now), are split several ways.
The Liberal Democrats want to cancel it altogether, without even a referendum, and their clearer positioning has badly damaged Labour. Their position is convoluted – Corbyn will negotiate a new deal, put it to a referendum, while staying neutral as an 'honest broker'.
On Wednesday night (Nov 27), this much-awaited MRP model from Yougov was released, predicting the result in every single seat and a comfortable win for the favourite.
The results of the YouGov #GE2019 MRP model are finally here:

Con – 359 seats / 43% vote share
Lab – 211 / 32%
SNP – 43 / 3%
LD – 13 / 14%
Plaid – 4 / <1%
Green – 1 / 3%
Brexit Party – 0 / 3%

Conservative majority of 68https://t.co/uvnl8LNj7f pic.twitter.com/Iul6HDtaP3

— YouGov (@YouGov) November 27, 2019
Can we trust it?
Without disrespecting the model at all (it broke the mould and defied the consensus in 2017 with some amazing predictions), any observer of recent years in politics would surely urge caution in predicting anything two weeks out. Upsets and dramatic late turnarounds have become the norm.
Conservatives fear repeat of Labour's 2017 turnaround
Not least here. In the last UK election, the Conservatives were even further ahead. On election day, they were rated over 80% likely to win a majority and the general consensus was a majority around 100.
As it turned out, polls underestimated Labour by around 5% and betting markets were stunned.
Huge odds bets were landed on their total number of seats (262 as opposed to projections around 200), and vote percentage (the successful 35-39.99% band was +10,000 or 100/1 at one stage).
Everything is still to play for.
The individual seat projections in that model are very tight – in around 70, the margin between Conservatives and Labour is 5% or less. The figures barely take the potential for tactical voting into account or the strength of campaigning. Labour and other Remain parties could definitely improve their share due to either factor.
The result may well turn on which side's voters are better motivated, or whose organisation is better at getting the vote out. This election is taking place in mid-winter – bad weather, darkness, inconvenience are important factors. Various tactical voting sites will chew over these new figures before making a firm recommendation to Remainers about which party to support against the Conservatives in each constituency. That could change plenty.
So how should we play it? My current estimate is 342 seats, but I'm loathe to take such short odds about a majority.
Labour are a mass movement with hundreds of thousands of members. The Conservative ground game is paltry by comparison. I regard dozens of marginal constituencies too close to call. There is a greater chance they fight back and deny the majority, than lose by an even bigger margin.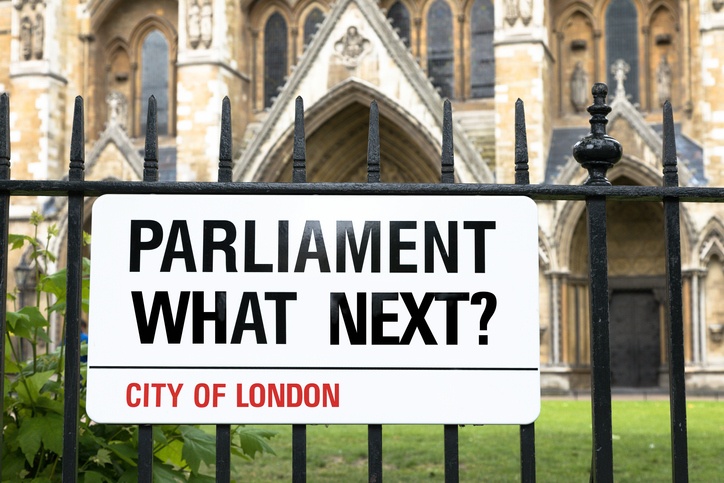 Best bets among seat total and constituency markets
My preferred betting strategy therefore involves taking better odds about seat totals or specific constituency races.
We can either bet under or over about each party's total – for example Betfair's lines are 340.5 seats for Conservatives, 206.5 for Labour, 25.5 Lib Dems, and 40.5 SNP. Alternatively, Betfair and Betfred offer seat bands of 10 – I like 340-349 at around +500 (5/1).
The best way to find value or an angle, though, is to focus on the individual constituencies.
Bookies have priced up all 650 races. My best bets are as follows:
1. Conservatives to win Darlington -120 (5/6) (Coral)
2. Conservatives to win East Renfrewshire -118 (17/20) (Unibet)
3. Lib Dems to win Esher and Walton +250 (5/2) (Bet365, Paddy Power)
4. Claire Wright (Independent) to win East Devon @ +190 (19/10) (Bet365)
Finally, a word about the in-play action.
All of these markets will stay live Betfair's peer-to-peer exchange once polls close. As seen in US elections, crazy things can happen at this stage – who can forget Donald Trump being a +1200 (12/1) chance before Florida started turning his way? Markets over-react to early results and misread dynamics such as regional swing. It is a time for a cool head, when detailed knowledge can really pay off.