Political Betting: How Long Until Boris Johnson Resigns?
UPDATE (JULY 7)
Pressure is mounting on Boris Johnson to step down as more than 50 of his cabinet ministers have resigned.
Bookies have slashed the odds on the Prime Minister's exit date.
At the time of writing, Paddy Power is offering odds of 1/50, Sky Bet 1/50, and William Hill has the worst odds of 1/100 for his exit date being in 2022.
Recently departed Chancellor Rishi Sunak is the clear favourite for next UK Prime Minister, with odds of 6/1.
Penny Morduant is next up in the betting at 7/1, followed by Ben Wallace (15/2), Dominic Raab (12/1) and Jeremy Hunt (12/1).
When writing my political predictions for 2022 back in January, two of my four bets involved when UK Prime Minister Boris Johnson would leave office. I chose 2022 and before 2024.
The year has been one hell of a ride and the betting remains wide-open.
Boris Johnson's Decline – The Story So Far
To recap. Johnson's reputation began to shred dramatically last autumn.
With his government already mired in numerous corruption scandals, footage and accusations emerged of repeated partying at 10 Downing Street, at the same time the country was in a very harsh Covid lockdown.
The PM and his staff breaking the rules they set, and for which ordinary citizens were fined.
His approval ratings tanked to new lows and then the party suffered an historic defeat in the North Shropshire by-election.
Into 2022, more revelations emerged in the media. 'Partygate' became an existential crisis.
The odds about Johnson leaving in 2022 crashed to a low of just 1.27 on Betfair (implying a 79 percent probability) and exiting prior to March rose above 50 percent.
However the can was kicked down the road, while new investigations by the police and civil service were processed.
The police then issued 126 fines, making the home of the Prime Minister the most fined in the UK.
Next, the Conservatives suffered disastrous local elections. They lost 487 seats, when expert forecasters were predicting below 300.
When the report by senior civil servant Sue Gray emerged, it was scathing, revealing all sorts of debauchery and flagrant, repeat breaches of the rules.
This was despite her only investigating a small number of the parties and apparently being pressured.
Throughout all of this, speculation persisted over whether Conservative MPs would trigger a vote of no confidence.
Finally last week they did so. Johnson survived that vote, by a 211-148 margin.
But he is far from safe.
Bleak History For Tory PMs
When confidence votes or leadership challenges have hit previous Tory PMs, it has foretold disaster.
Margaret Thatcher and Theresa May resigned soon after. John Major survived but led a bitterly divided party to a catastrophic, huge defeat at the 1997 General Election.
May's demise in 2019 is the most illustrative. She won by a bigger margin than Johnson, but was gone within five months.
He's already lost authority over his party and passing controversial legislation will be very tough from now on.
Unless something turns positive for Johnson soon, I believe there are two more acts to play in this drama, before his position becomes untenable.
Hurdle #1 – June's By-Elections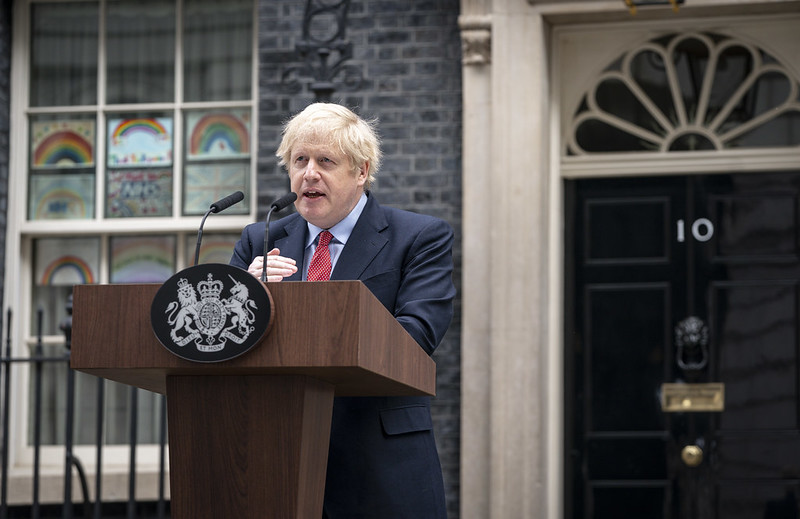 First, a pair of special by-elections on June 23.
Such races are normally stand-alone events, often low-key, but this 'Super Thursday' scenario is sure to be big news.
Wakefield is a marginal constituency in the North. Tiverton and Honiton a usually ultra-safe Tory seat in the South. It represents a key test of the geographical, electoral dynamics of the moment.
The takeaway from those local elections was not that the Conservatives' main rivals were thriving. Far from it.
Labour may lead national polls, but that lead is shallow. Their leader Keir Starmer lacks charisma and isn't exactly storming the polls.
Nevertheless, it seems that a tactical pincer movement is growing.
Whichever party – Labour, Lib Dem, SNP, Green – is best-placed to beat the Tories, the opposition vote coalesces around them.
Whilst this isn't a formal arrangement, it is being discussed openly and party strategists can help the cause by choosing when and where to focus their campaign efforts, and where not to.
Thus, whilst numerous parties are on the ballot in Wakefield and Tiverton/Honiton, both races are effectively two-way contests.
Labour versus the Tories in the former. Lib Dems versus the Tories in the latter.
In Wakefield, the polling and betting signals are overwhelming.
From starting 8 percent behind from the last election, Labour are polling up to 23 percent ahead, and are 99 percent rated likely to win.
Side markets therefore offer a more interesting play, such as Labour and Conservative Vote Share. Betfair is offering band options for both parties plus a market on turnout.
Tiverton and Honiton is a far more competitive race. The Lib Dems were heavily gambled down to 1.15 on Betfair but have since drifted back to 1.25.
To gain the seat, they need to pull off a huge turnaround since the last election, when they finished 45 percent behind the Conservatives, who have never lost the seat.
A 22.5 percent swing sounds daunting but on recent by-election evidence, it is realistic.
In North Shropshire and Chesham and Amersham, the swing from Con-Lib was 34 percent and 25 percent respectively.
The latter came at a time when the Tories were faring much better nationally, too.
Indeed, the liberals have a long history of producing by-election miracles. They offer the perfect vehicle to protest the govt mid-term.
Were the Tories to defy the odds and retain the seat, Johnson will be boosted. It could well extend his tenure.
However losing both races would lead to further calls to resign, division and plotting among MPs.
Hurdle #2 – Getting Caught Out For Lying To Parliament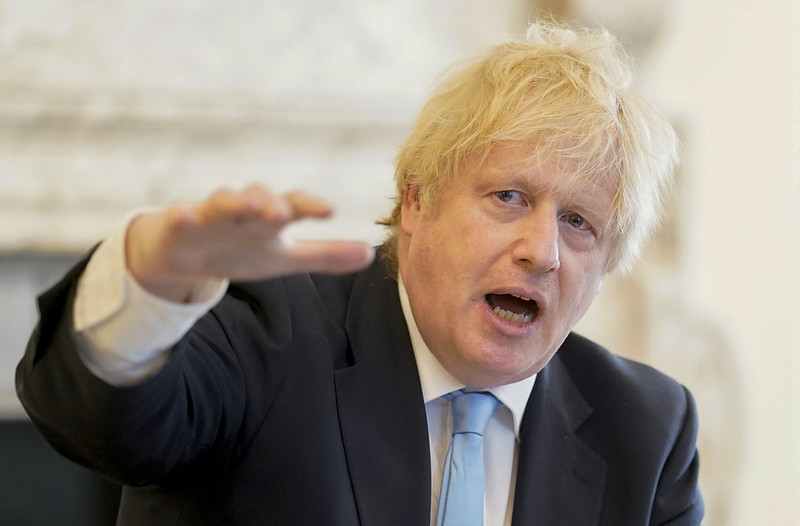 The next hurdle will, in my view, be the last.
A Parliamentary Select Committee is investigating whether Johnson broke the 'Ministerial Code' by lying to Parliament over Partygate.
This may sound somewhat quaint to the reader, who believes politicians lie all the time. Johnson does every week, in high-profile exchanges.
However in this case, the lies were egregious.
For instance, being asked whether a party took place on a certain day, flatly denying it, then being exposed as being at the party in question.
The report is widely expected to be scathing and breaking the code is meant to result in resignation.
According to Conservative Party rules, Johnson cannot face another vote of no confidence for another year.
However, we are frequently reminded by MPs that such rules can be changed in an afternoon.
Theresa May was also safe for another year. They didn't change the rules to remove her but she was gone within five months. Pressure was brought to bear behind the scenes, from colleagues, MPs and donors.
Were a second confidence vote called, only 32 MPs need to switch from the first vote. Among his 211 supporters, barely a quarter could be truly defined as loyalists.
Most are on the government 'payroll' and calculated there was nothing to gain from moving against the leader just yet.
I reckon that changes after the Privileges Committee report.
A senior figure or two will resign. The race to succeed him is wide-open, lacking clear front-runners. This would massively boost their profile.
I expect this to happen before the end of September.
Odds On How Long "BoJo" Can Survive
Currently 2022 is a 3.6 chance on Betfair, compared to 3.25 about 2023 and 2.46 about 2024 or later.
It also offers a special market on whether Johnson will still be in charge at the Conservative Party Conference, which starts on October 2.
'Yes' is a 1.18 chance, compared to 6.2 about 'No'.
I'm tempted by the latter but prefer 3.6 about 2022 because the extra months are critical, if he stays on whilst a successor is chosen.
So who would replace him?
That is a question worth pursuing in much greater detail when we know the contest is definitely imminent.
Were Johnson to survive another year or so, new names could rise.
At this stage, my top selection is Penny Mordaunt.
She's from the same 'Brexiter' wing that aligns with party member views. She is telegenic and ex-Navy – perfect for image building.
She has been courting influential US donors and laying out an agenda very similar to the Republicans. (Never underestimate the US influence over UK Conservatives).
Take odds of 7.4 on Betfair.
Recommended Bets
Back Boris Johnson to Leave Office in 2022 @ 3.6 (Betfair)
Back Penny Mordaunt to be Next Conservative Leader @ 7.4 (Betfair)
Lead Image: Number 10/Flickr, CC BY-NC-ND 2.0