Bitcoin: What's Current in Online Casino Currency
What Are Bitcoins?
We all remember the joys of amassing colored paper faux dollars, tiny red plastic hotels and little green houses while playing the game of Monopoly as kids; now a decentralized digital currency called Bitcoin has brought that game to life with a peer-to-peer form of money that is rapidly gaining acceptance as a practical way to handle internet monetary transactions. The digital currency is proving particularly handy for American online casino players searching for ways to avoid complex banking regulations that won't allow U.S. gambling dollars to be cleared for payment through U.S. banks – but it is not without its critics and potential for unsecured transactions.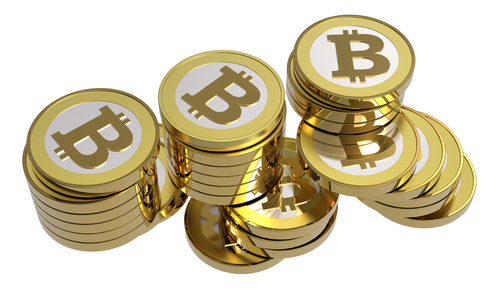 Based on a cryptographic system for untraceable payments first conceived in 1982 (and later developed initially as "ecash"), Bitcoins officially came to life in early 2009 under the auspices of pseudonymous developer Satoshi Nakamoto, who eponymously named the currency's smaller units "satoshis". Most Bitcoin exchanges now occur on the MtGox exchange (There are currently 10.6 million Bitcoins in existence, with a cap of 21 million set), where registrants must have at least two sub-accounts: one for Bitcoins and another for the user's actual global currency. The Bitcoins are converted from the trader's national currency account, with the proceeds from the sale being deposited into the same account.  BitPay, an automated payment processing system for the currency that enables online merchants to accept Bitcoins as payment, reported that as of 2012, it had over 1,000 merchants under its auspices.
Bitcoins And Online Casinos
Will Bitcoins become the way American online casino players can finally relax and get back to gambling without having to worry about Federal laws? Maybe, and maybe not. The currency has some strong proponents, and others who see it as a ticking financial time bomb.
To begin: is Bitcoin a safe currency to use online?
The jury is still out on this one, it seems.  Certainly, one online gambling site developer, Infiniti Poker's Michael Hajduk, is behind it. Hajduk  had already put close to $20,000 into creating his online poker site when the U.S. Department of Justice moved in on the three largest online sites back in April 2011, shutting down access to American players and freezing their assets. The young entrepreneur was largely unfazed, however; he had already decided to use Bitcoin as his currency of choice on his new site when it unfurled this month. By sidestepping the use of American banks in his interactions and simply going peer-to-peer, Hajduk believes he will be remaining within the law while getting U.S. players back into the online poker game – and that is true for casino operations too. Besides the legal issues online gamblers will purportedly avoid, they will also have access to their money faster; Bitcoin's payout time is hours, versus the weeks or even months that banking transactions can take to fund.
Not all vendors and banking analysts are such fans, however. One problem yet to be solved is simply the currency's ease of use. Gavin Andreson, chief scientist at Bitcoin Foundation, says, "It's still a pretty raw technology.  It's…been designed by geeks for geeks…but it's getting easier to use all the time."
One online gaming site, Strike Sapphire, has intentionally excluded American players from access to its site due to concerns over Bitcoins' legality.  Developer Josh Strike cites concerns for American investors and advisers for his Costa Rican-based site, saying he doesn't want to expose anyone to the potential for legal issues.
One thing that is clear is that no one knows exactly how the law will deal with Bitcoin transactions over time. "Bitcoin poses some new legal challenges for financial authorities," says Martin Williams, the Asia editor of GamblingCompliance. "I suspect that much of it will involve playing catch-up, as with so many other things relating to the Internet." To date, the Justice Department has not made any public stance on the Bitcoin controversy, or on how it intends to proceed.
The Risks Of Virtual Money
But the law is not the only concern for Bitcoin users; there have been several online heists in recent months, as well as a Ponzi scheme debacle last summer when investors lost $5 million entrusted to the Bitcoin Savings & Trust, aka a "Bitcoin hedge fund." Akin to an online safety deposit box, if your Bitcoin account is hacked or your hard drive crashes, there is no backup and no refund for your money. One unfortunate user lost 50,000 in currency that way, according to Peter Vessenes, chairman of the Bitcoin Foundation, an organization tasked with developing and promoting the virtual currency.
American commerce seems to believe the digital system has a future, however: mainstream outlets such as 7-Elevens, Duane Reade and even consumer giant Wal-Mart have teamed up with BitInstant, a payment-processing company, to allow customers to purchase Bitcoins at some 700,000 U.S. locations. Once purchased, the "coins" are stored in cloud-based "e-wallets" on the user's computer or mobile device.
The Value Of Bitcoins
While it varies based on demand, Bitcoins' value is currently approximately $13 per "coin." As with normal money, the net offers some creative ways to amass the cryptocurrency: from "Bitcoin faucets" that offer rewards for visiting sites (largely dried up as of late 2012, however) to actual payment for virtually any services by Bitcoin (which appears to still be a developing and underused exchange.) It is easier, it seems, to use your Bitcoins for outgoing commerce, so far: buyers have purchased precious metals, website domains and even donated to political candidates using the relatively new form of payment.
Perhaps the main appeal of Bitcoin as a currency is its relative anonymity compared to the U.S. dollar, which now can and will be tracked by the Feds via strict and codified banking regulations. Bitcoin takes us back to an older and simpler time, when only supply and demand deemed the value of a dollar and when your every banking move wasn't subject to federal scrutiny.  It offers some risks and some potential rewards, but mostly it offers a new adventure in financial interchanges that is likely to change how business is done on the internet for many years to come. And with an estimated $4 to 6 billion U.S. gaming market at stake, you can bet that Bitcoin will be going all in for the American online gambling market.