The continued evolution of technology has had a massive impact on the gambling industry. Let's take a look at just five of the most exciting innovations that we could see hit the gambling world before the year 2020.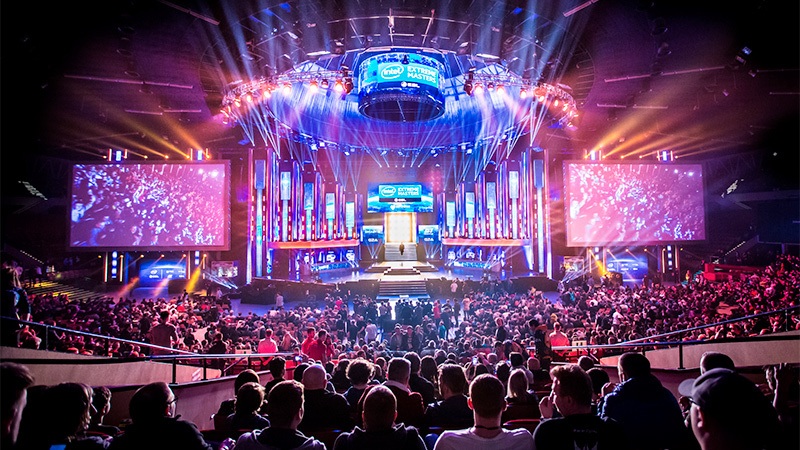 Widespread eSports Betting
The eSports industry is on the rise. It is anticipated that eSports revenues could hit the $1.5 billion mark by 2020.
Due to that projection, it is understandable that many predict eSports will become big news within the gambling industry over the coming years. This growth has already been evident, with global eSports tournaments thriving year-upon-year.
The League of Legends Championship was first set up in 2011. The maiden tournament had a prize pool of $100,000 with 1.6 million viewers. Fast forward to the 2016 tournament and those figures increased to a $6.7 million prize pool with 43 million viewers.
The same has happened in the Dota 2 International tournament. For the debut event back in 2011, a first place prize of $1 million was up for grabs. The latest event in 2017 offered a first place prize of $10.8 million.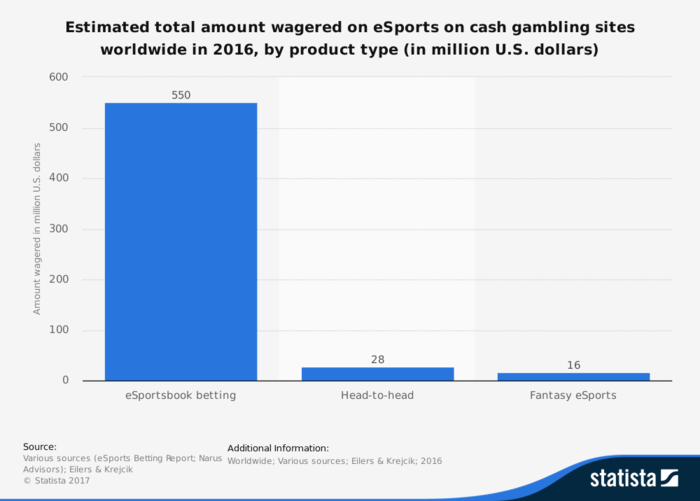 It is no surprise that the gambling industry has latched onto the popularity of eSports. A large number of eSports tournament betting markets can now be found and that number is certain to increase over the next few years.
Virtual Reality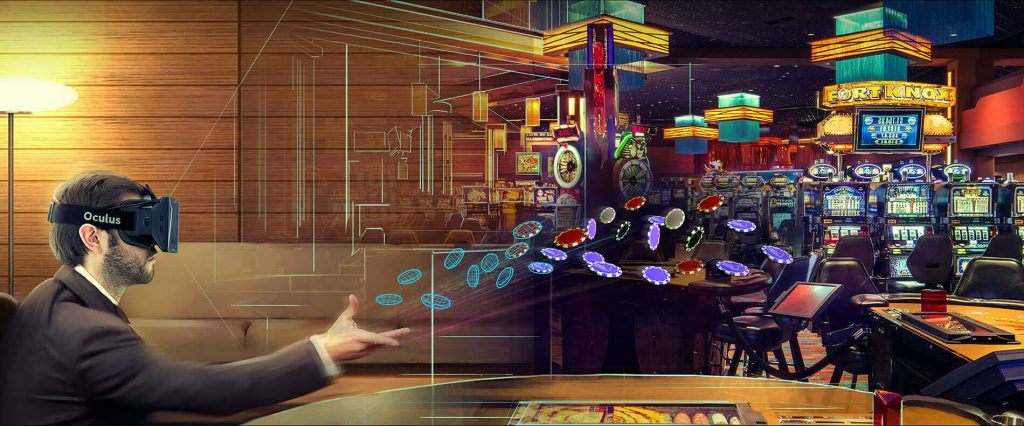 VR technology has become big business over the past few years. The launch of a new generation of VR headsets such as the Oculus Rift, Playstation VR, and Samsung Gear VR has breathed new life into the technology.
As a result, a lot of talk now revolves around VR and its potential impact on the gambling sector over the coming years.
The emergence of VR casinos has already begun. Operators have launched sites such as Casino VR and SlotsMillion VR.
Despite the VR casinos experiencing some teething problems, including flawed graphics and peer-to-peer communication, it is a product that is definitely showing huge potential.
VR technology will give players the chance to enjoy all the experiences of their land-based casino without leaving the house, in a more realistic manner than with live dealer casinos.
Developers like Scandinavian-based NetEnt have also started work on releasing VR slots to be hosted at VR casinos (https://www.youtube.com/watch?v=Csl4bGZCTlw). Other developers are likely to follow their lead.
Advanced Mobile Platforms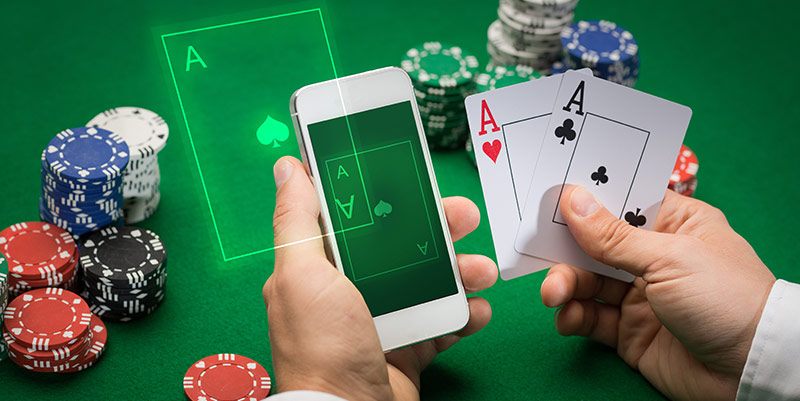 In 2016, it was confirmed that mobile gaming revenues had finally surpassed revenues created by PC gaming and computer console gaming.
As mobile gaming revenues hit $36.9 billion, PC and computer console gaming could only record revenues of $31.9 billion and $29 billion respectively.
It was a watershed moment for the gambling industry and this increase in mobile gaming revenues is widely attributed to mobile gambling games.
Interestingly, mobile gaming is showing no sign of slowing down. Players have a thirst for gaming whilst on the move and this filters into mobile gambling.
Online casinos have transferred a lot of their operations to the mobile platform and the anticipated growth of eSports and VR could see mobile technology aim to harness those sectors too.
Mobile eSports gaming is very real possibility and mobile VR casinos immediately feels like the next natural step for the gambling industry.
In short, mobile appears to be the past, present, and future of gambling.
Reformed Legal Regulations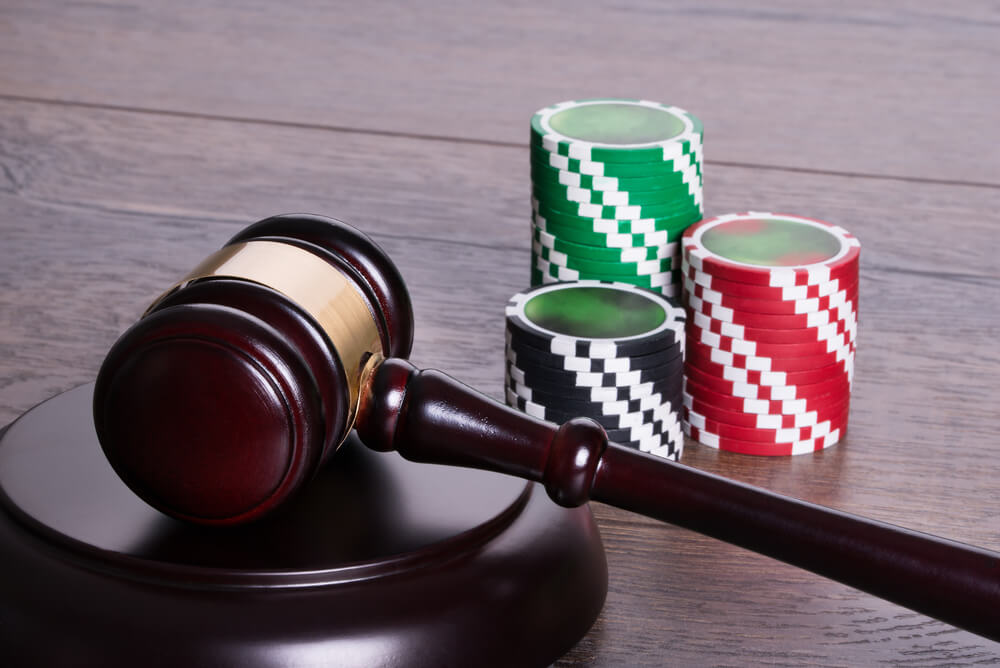 The legal landscape of gambling has long been in a state of flux.
If it hasn't been the introduction of the 1961 Wire Act, the UK Gambling Act of 2005, or the controversy of the Unlawful Internet Gambling Enforcement Act of 2006, gambling laws are changing all the time.
The one trend that seems to be occurring is that, on a global scale, attitudes towards the legalisation of gambling are relaxing. This is particularly the case with online gambling.
In the US, a number of states have taken measures to legalise online gambling. Nevada, New Jersey, and Delaware just to name a few. Other states are looking at the possibility of following suit.
It is also interesting to note that countries such as Japan and Morocco are continuing to address how gambling can become more easily accessible to benefit their respective economies.
Japan is hoping to legalise gambling across all platforms by the time the 2020 Tokyo Summer Olympics begin.
Currently, Europe accounts for almost 50% of global online gambling revenues. As more countries in Asia and South America begin to look to relax their gambling laws, that could change very soon.
Cryptocurrencies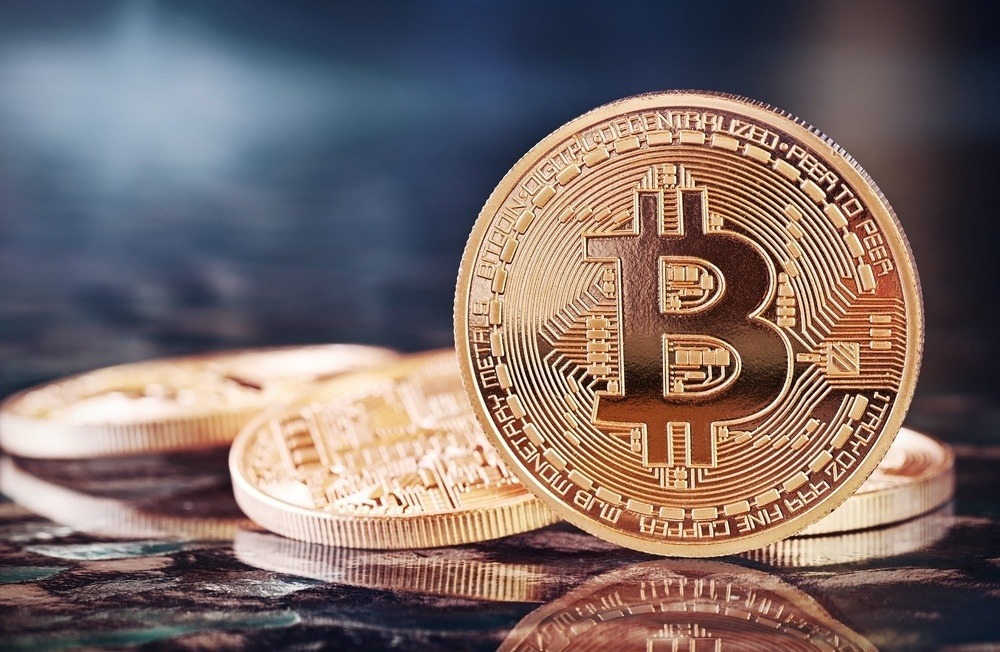 Unless you've been hiding under a rock for the past decade then you will be aware of the invention of cryptocurrencies.
Perhaps the most well known of these cryptocurrencies is Bitcoin, created by the enigmatic Satoshi Nakamoto back in 2009. It is widely considered to be the first digital currency and has led the way for other cryptocurrencies such as Dogecoin, Ethereum, and Primecoin.
It is estimated that Bitcoin has an exchange rate equivalent to roughly $4,300 right now. That is a huge increase in value since it was first introduced.
Despite the currency having its critics, the use of Bitcoin has increased and continues to do so.
Bitcoin has become such a popular payment method within the gambling sector that Bitcoin-specific casinos have been established to cope with the demand to fund gambling accounts using it.
There are reportedly up to 6 million unique users of Bitcoin and that number is expected to grow before 2020. Many of those users will certainly be using Bitcoin to fund their gambling.