"Zumanity" Closes Permanently as Cirque du Soleil Flounders
A longtime Strip show, "Zumanity," won't reopen at New York-New York.
Cirque du Soleil shared a Tweet about the permanent closure of "Zumanity," saying, "Today we applaud Zumanity as the show has taken its final bow and will not be reopening. Heartfelt thank you to our talented cast, crew and staff and the more than seven million guests for taking part in this sensual journey."
"Zumanity" wasn't the strongest Cirque offering on the Las Vegas Strip, but many enjoyed the show featuring a sexier side of Cirque.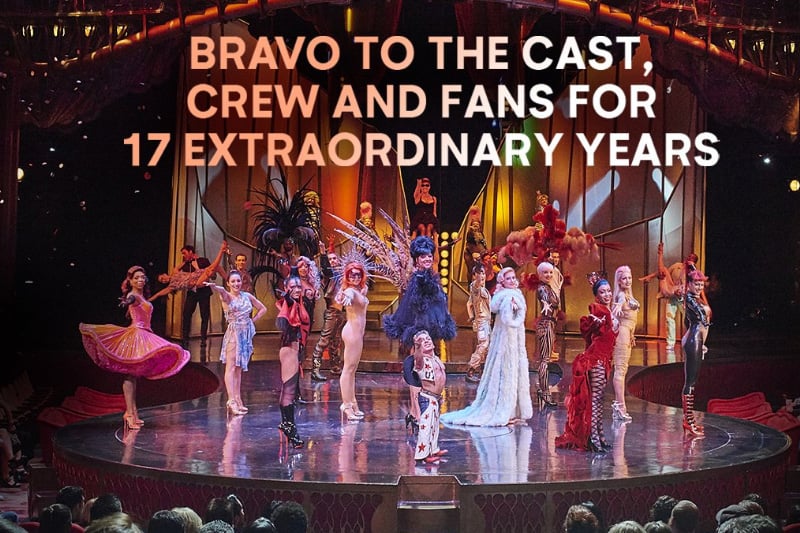 The show opened in Sep. 2003 and had more than 7,700 performances at New York-New York.
The final performance of "Zumanity" was March 14, 2020, just before Las Vegas shows and hotels were shut down due to the pandemic.
Some shows have reopened since then, but no Cirque shows have returned yet.
Cirque du Soleil's stuggles were apparent prior to the COVID-19 crisis. We called the company's impending bankruptcy, and heard from insiders "Zumanity" was on the short list of shows (along with "Love" and "Ka") that might not return due to a number of factors, mainly financial.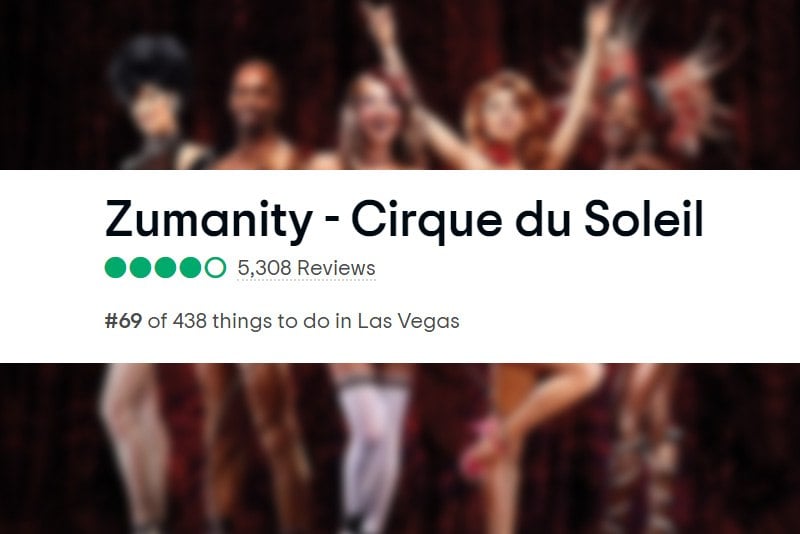 Cirque is trying to get out in front of rumors about the potential of other shows closing permanently.
The company's news release about "Zumanity" said, "Cirque du Soleil and MGM Resorts International have solidified their commitment to the partnership and the four shows remaining in the Cirque du Soleil portfolio. Contract extensions for 'O' at Bellagio, The Beatles 'Love' at The Mirage, 'Ka' at MGM Grand and 'Michael Jackson One' at Mandalay Bay have been signed. Additionally, Treasure Island and Cirque du Soleil have recommitted to 'Mystere' with a contract extension."
That's great to hear, especially for the performers, crews and venues, but if we've learned anything during this crisis, it's that everything is "fluid." Also, people are really paranoid about running out of toilet paper.
It's tough to keep all these Cirque shows straight, so feel free to review our One-Minute Guide to All the Cirque Shows in Las Vegas.
Another Cirque-style show, "Le Reve," closed permanently at Wynn Las Vegas.
How many brisk kicks to the nads can one town take?
Despite Cirque du Soleil's calm outward demeanor, the Cirque world is pretty much chaos at the moment.
The company had roughly a billion dollars in debt prior to the pandemic, and the entire operation has been shut down for months.

Cirque du Soleil lost $10 million in 2017, $71 million in 2018 and $80 million in 2019. "R.U.N." opened at Luxor in 2019 at a cost of about $62 million, the show closed after just five months.
Cirque filed for bankruptcy in June 2020. COVID-19 provided some cover for the company's rumored mismanagement, but insiders saw the writing on the wall long before the pandemic.
We've heard Cirque doesn't want to reopen its shows while the mask mandate is in place, and there's no end in sight for those protocols.
The hope is Cirque can come back full force at some point, and performers, many who have bailed on Las Vegas, can be lured back.
The fact is Vegas isn't really Vegas without Cirque. These iconic shows have become synonymous with Vegas and its claim to the title of "Entertainment Capital of the World."
Our best goes out to the cast members, crew members and fans of "Zumanity."
Enough of the circus, we want our Cirque back.