Cirque's Financial and Critical Disaster "R.U.N." to Close at Luxor
"R.U.N." at Luxor has confirmed what we've been saying for months, the show will soon be put out of its misery. Cirque du Soleil says it will close for good on March 8, 2020. It opened October 24, 2019.
It's hard to overstate the level of WTF associated with this doomed-from-day-one show.
"R.U.N." was savaged in online reviews and cost $62 million (some say it was substantially more). Our sources say the show has been losing about $1.6 million a month for its four-month run.
Not only was this the biggest financial disaster in the history of Las Vegas entertainment, "R.U.N." also had the shortest run of any Cirque show in Vegas history.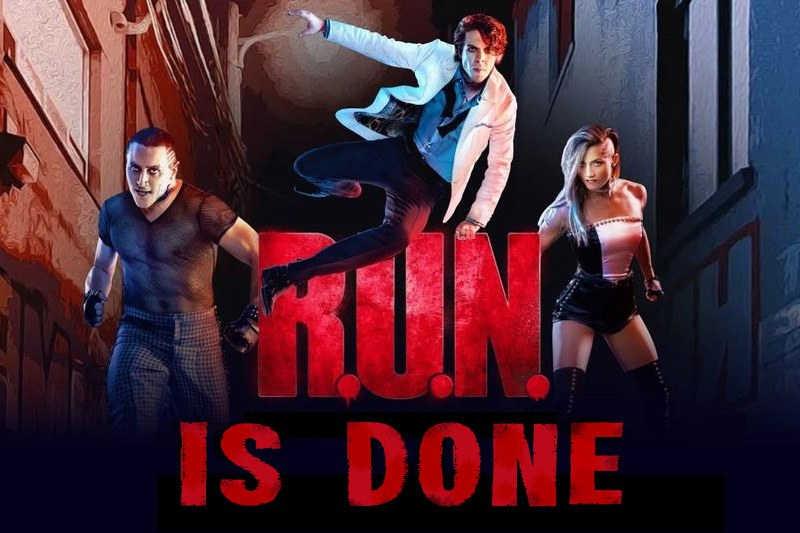 "R.U.N." billed itself as "a living, breathing graphic novel that's non-stop tire-peeling, fist-flinging and double-crossing action including combat stunts, fast-paced car chases, cutting-edge technology and innovative multimedia."
While we obviously feel for the performers who will lose their jobs when the show closes, we have issues with the bullshittery the show tried to pull by encouraging (and possibly paying) people to post glowing reviews to try and stem the avalanche of posts trying to steer people away from this baffling misfire.
Many of the fake reviews used approved talking points, many along the lines of "People only hate this show because it's not a typical Cirque show."
This delusional assertion was just one of many gross miscalculations made by the show's producers and creative team.
The only "confusion" about "R.U.N." was audience members expecting an entertaining show and, instead, getting one with a bewildering plot, graphic sadism, poorly-executed fight scenes and excruciatingly loud music.
Or, as reviewer Chris G. put it so eloquently on TripAdvisor, "Makes you embarrassed to be human." Honorable mention to Troyl H. who wrote, "Getting to leave is the highlight."
"R.U.N." was so bad, we hated it and never even saw it. Here's a look.
Among the missteps was having feature film director Robert Rodriguez write it. Robert Rodriguez, of course, is known for his Writers Guild Award-winning scripts for movies like "Machete," "Machete Kills" and the upcoming "Machete Kills in Space." Oh, and "Spy Kids."
The show's director was Michael Schwandt, and the performance and action designer was Rob Bollinger.
As the future of "R.U.N." began to grow dim, we hear Cirque called in a new director to overhaul the show. The new director was out quickly, as even good directors can't perform miracles with a fundamentally flawed concept.
As we reported in early February 2020, buzz from insiders was TPG Capital (majority owner of Cirque du Soleil) was out of patience and said it wouldn't invest another dime. The show's fate was sealed.
While Cirque has taken a massive financial hit from "R.U.N.," the company continues to dominate the Las Vegas entertainment scene. We understand the average occupancy for Cirque shows across Las Vegas sits at about 70 percent, although that's down from 80-plus percent a decade ago.
We hear the company makes upwards of $120 million a year from its Las Vegas shows alone.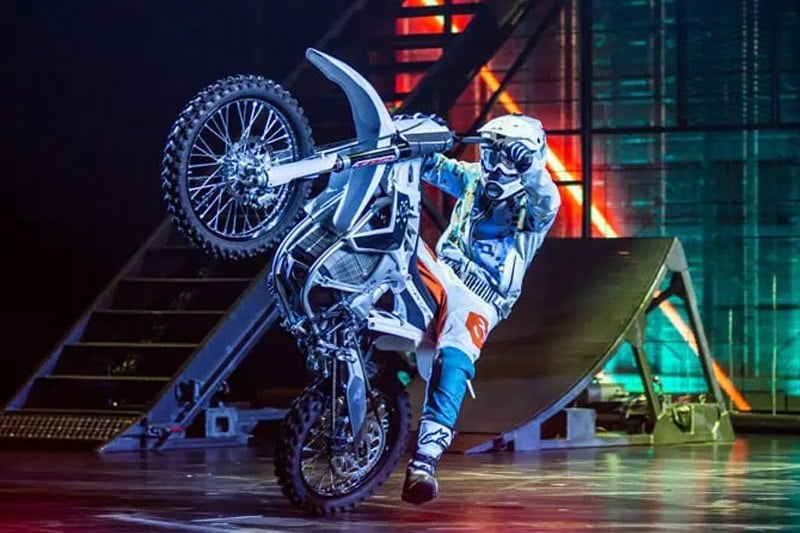 Still, the financial damage from "R.U.N." certainly won't help the company's extreme level of debt, which is rumored to be in excess of a billion dollars, leading to speculation the company could file for bankruptcy protection at some point.
Moody's investor service reports Cirque has a "high level of discretionary borrowing, continued underperformance in several key areas previously targeted for growth as well as relative
stagnation of its existing core performing arts business."
Moody's adds, "We believe the company's largely debt-funded expansion strategy could be unsustainable, resulting in financial strain on core operations and leaving minimal flexibility to address operating weaknesses when they arise."
We love us some Cirque, but no more tire-peeling and double-crossing, please.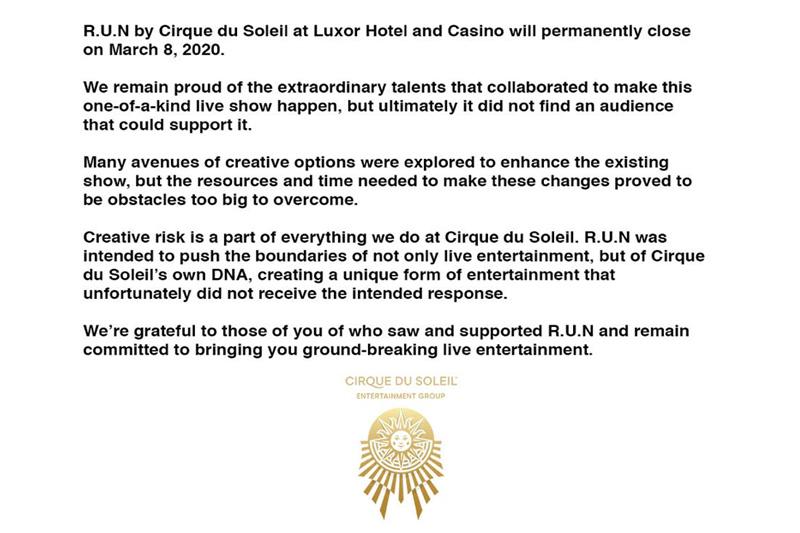 There's no word on what might replace "R.U.N." at Luxor, but a contender is a magic show called "The Illusionists." The Broadway magic show recently bumped "R.U.N." at a charity event at Luxor. It was awkward, but makes more sense in light of "R.U.N." closing.
Best of luck to the intrepid performers and stunt persons who did their best to give "R.U.N." a shot at success, and here's hoping Cirque can lick its wounds and deliver more of the company's distinctive brand of brilliance in the future to help purge the memory of "R.U.N." from our collective memory.