"Le Reve" to Close Permanently at Wynn Las Vegas
The inside word is the popular show at Wynn Las Vegas, "Le Reve," will close permanently.
"Le Reve" is water-based, Cirque-style show (no association with Cirque du Soleil) and has been closed for several months due to the COVID-19 crisis.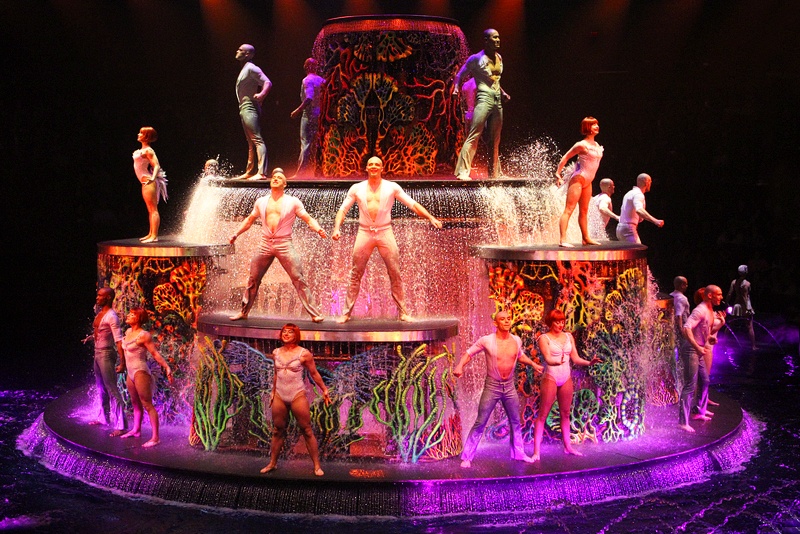 We quite enjoyed "Le Reve," and the closure of the show is yet another blow to the Las Vegas entertainment community.
"Le Reve" means "The Dream" in French, but the COVID-19 crisis has become a nightmare for Las Vegas theatrical productions, including their casts and crews.
The show employed about 90 performers (all SCUBA-qualified) prior to the shutdown, as well as 140 technical staff members, including a team of about 16 divers (who spent the entire show submerged).
The "Le Reve" theater features a 1.1 million gallon water tank.

"Le Reve" opened at Wynn Las Vegas in May 2005, but it's been "re-imagined" a time or two since then.

The future of the $75 million "Le Reve" theater space is, well, fluid.
Here's a look at "Le Reve" in 2015.
We received this statement from Wynn Las Vegas: "As a result of the COVID-19 pandemic and subsequent physical distancing requirements for which an end-date cannot be predicted, but are necessary to keep our guests safe, we have been forced to close the award-winning show 'Le Reve — The Dream' at Wynn Las Vegas. 'Le Reve' has performed more than 6,000 shows since it was launched in 2005 and has been voted 'Best Production Show' in Las Vegas for nine consecutive years, a record number, by the Southern Nevada Concierge Association."
Want to explore more stories? Read about US gambling here:
You can also learn about online gambling in Canada here: