Zappos, Tony Hsieh Move Into Downtown Headquarters
It's arguably one of the biggest tectonic shifts in the history of downtown Las Vegas.
Zappos, the massive online e-commerce company, has moved into its new headquarters in downtown Las Vegas, and we were there to capture some of the hoopla of its opening day. And not just because we love the word "hoopla" so much, promise.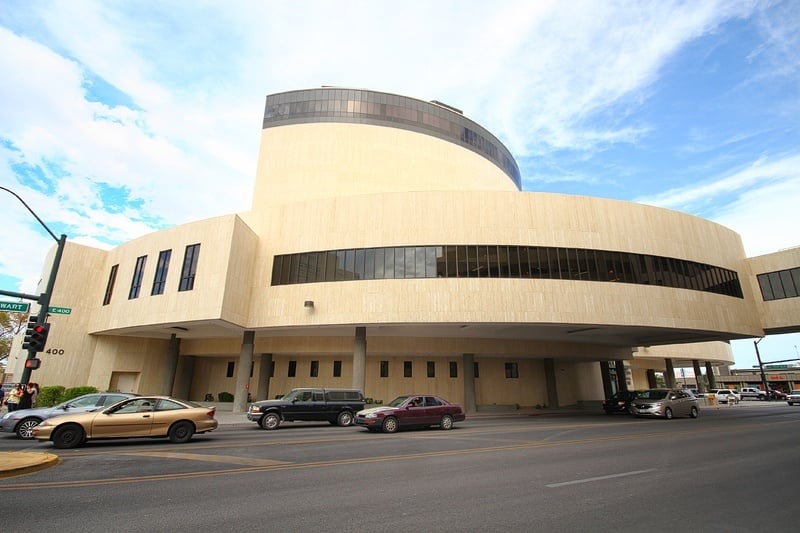 The new Zappos headquarters is in the renovated former City Hall building, and the relocation of Zappos marks a huge shift in the community and culture of downtown Las Vegas.
Tony Hsieh's (pronounced "shay") Downtown Project, a $350 million plan to revitalize downtown, has snapped up a number of buildings and invested a variety of businesses and community initiatives.
There's no denying, the move of Zappos will forever change downtown. Read more about the ambitious goals of the Downtown Project.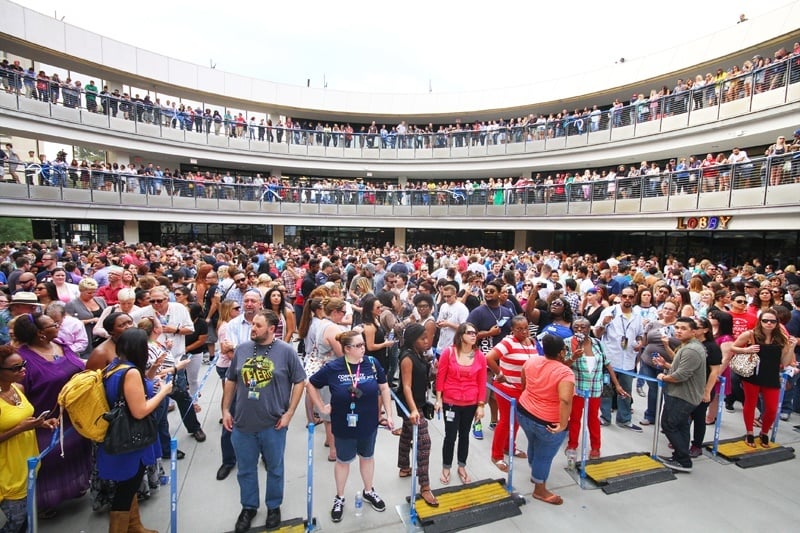 At the company's headquarters relocation event, there was the requisite amount of revelry, including what was touted as a world record-setting ribbon cutting.
Precisely 1,577 people, mostly Zappos employees, simultaneously cut a ribbon that snaked through the headquarters plaza and up to several balcony levels.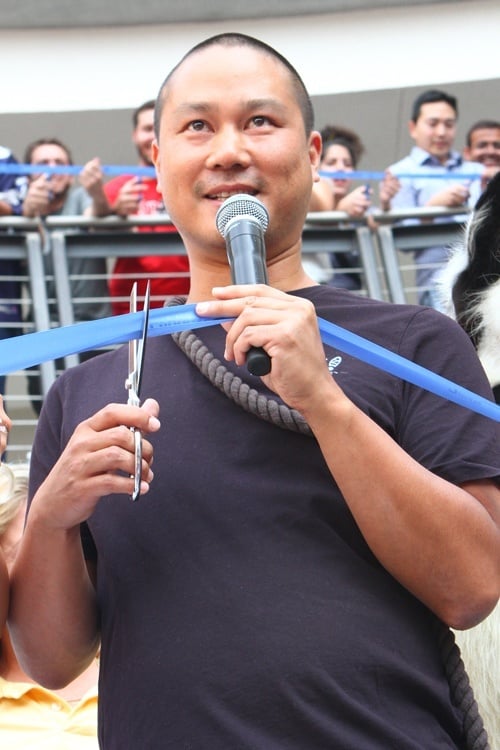 Yeah, so, that was a little awkward. The world record wasn't a Guinness World Record, but rather a made-up record overseen by Las Vegas-based Record Setter, a company that believes "everyone can be the world's best at something." Um, OK.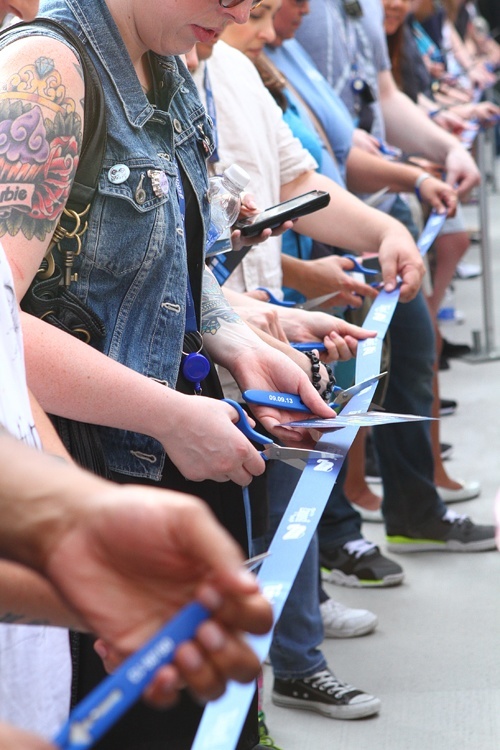 Still, the ribbon-cutting was an impressive effort, and added to the party atmosphere, as did a brief performance by the members of "Jabbawockeez," which holds the world record for "Las Vegas show with the dumbest name, ever."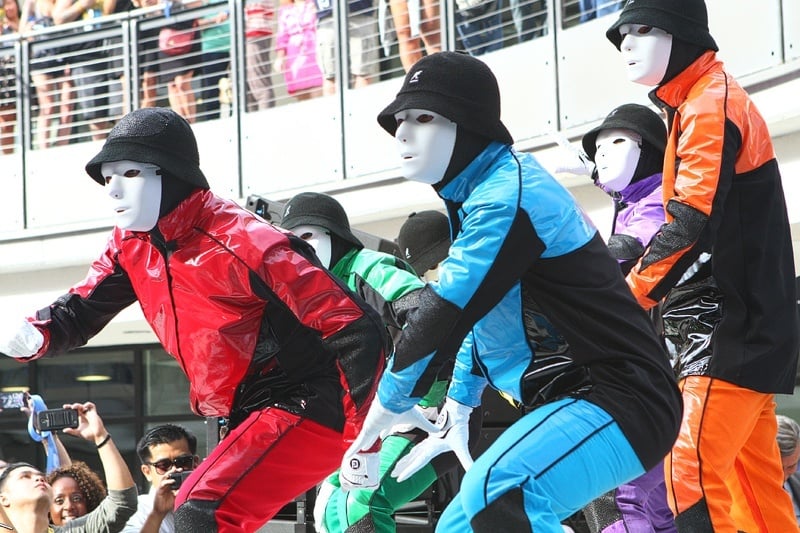 Oh, and there was also a llama. "Why a llama?" you ask.
Some have noted that Downtown Project's acquisitions of land have resembled the shape of a llama. But, mostly, it's just fun to have a llama at one's grand opening event.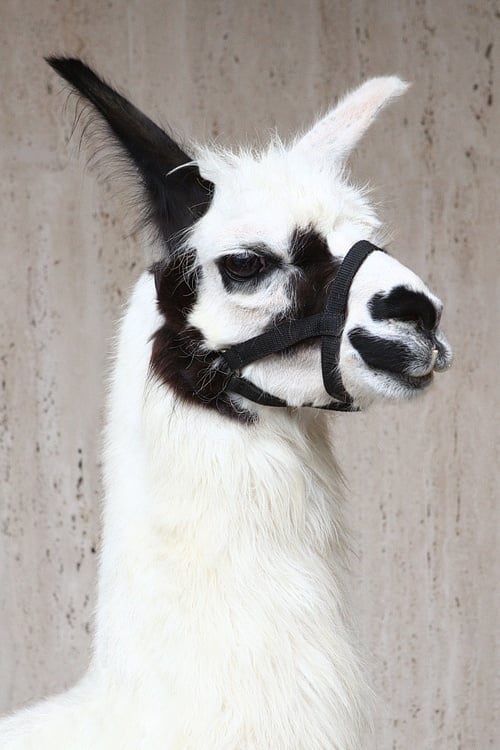 Two of this blog's favorite people of all time were in attendance at the Zappos move-in event, Mayor Carolyn Goodman and the former mayor Oscar Goodman. Photo, below.
Oscar Goodman said, reliably, and with a martini in-hand, that he was "feeling no pain" at the event, and Mayor Carolyn Goodman presented a proclamation naming Sep. 9, 2013 "Zappos Headquarters Grand Opening Day." Because if there's one thing Las Vegas politicians do to perfection, it's proclamations.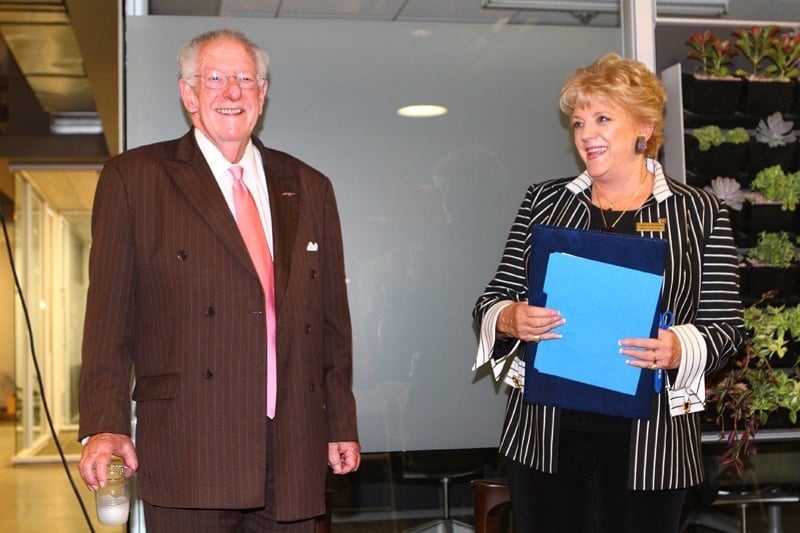 About 1,500 employees will be moving into the new Zappos headquarters, and it has the capacity to hold about 2,000.
We breached security and roamed around the new Zappos headquarters, and it's clearly still a work-in-progress.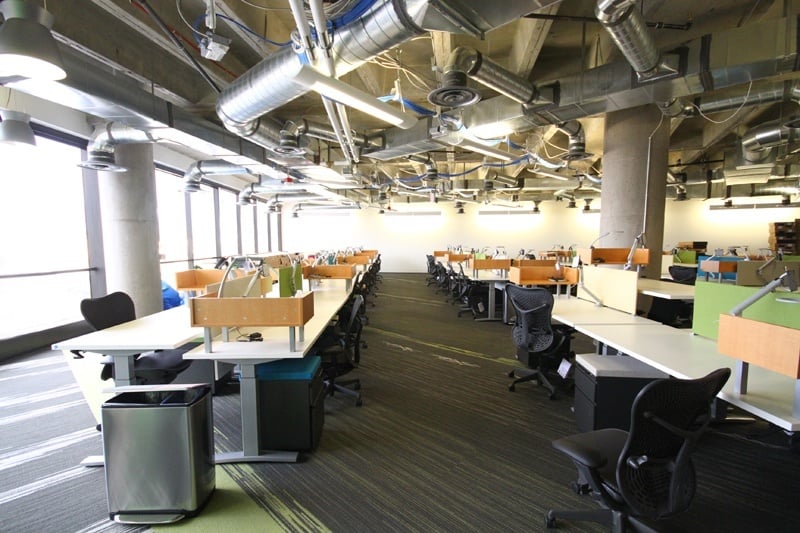 The Zappos building is decked out with lots of amenities for its employees, including a Bistro, with cheap eats and free candy. We love candy.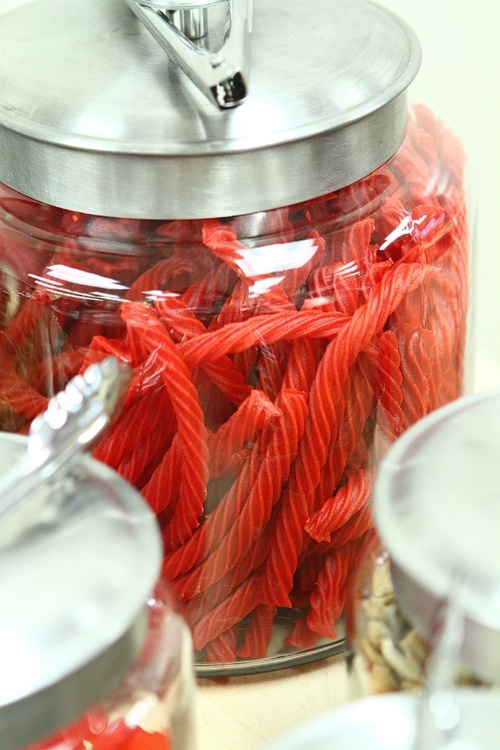 Random fact: Zappos was acquired by Amazon in 2009 for $1.2 billion.
Easily our favorite employee perk at the new Zappos headquarters had to be the large, touch-sensitive Angry Birds games in the building's elevators.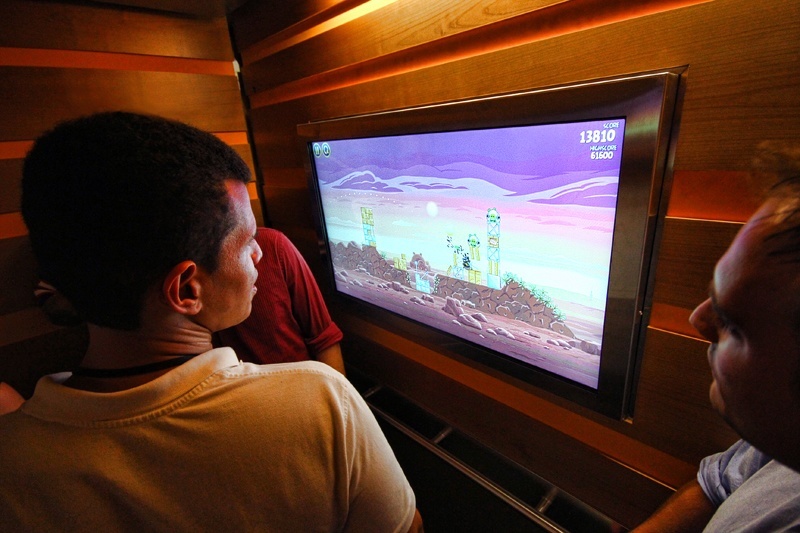 Here's another little-known fact about Zappos. Despite what many think, Tony Hsieh isn't the company's founder. It was founded by Nick Swinmurn in 1999, and Hsieh was an investor. Now, Hsieh is CEO.
Zappos originally opened using the domain name ShoeSite.com. The Zappos name was inspired by the Spanish word for "shoes."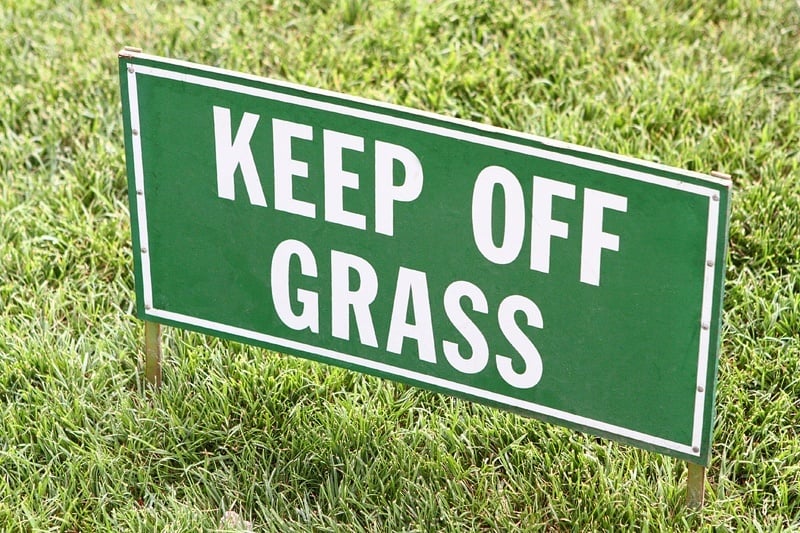 So, what will the Zappos move mean to downtown? It has already resulted in an influx of youthful energy and cash, and those are positive things, right? (The new Zappos headquarters is referred to as a "campus," presumably because, from what we could tell, the average of the employees is right around 25.)
We weren't thrilled about the Gold Spike being re-opened as a sort of student union (albeit with hooch), but we'll survive.
Overall, we're up for revitalization, as long as we get to keep all the things we already love about downtown Las Vegas.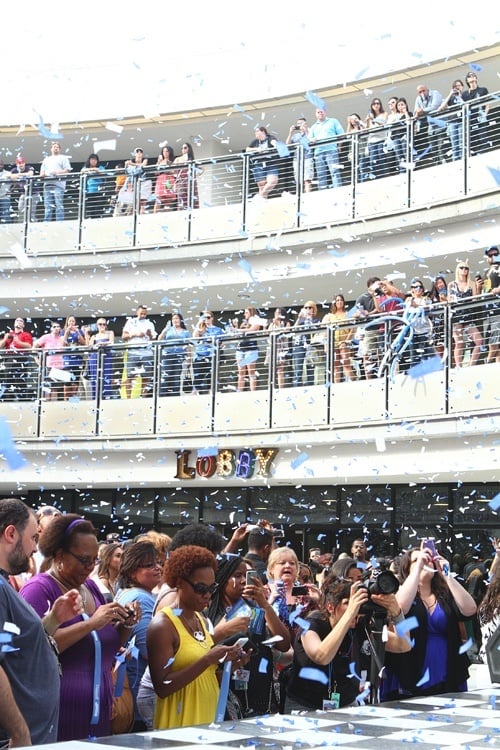 The Zappos philosophy and culture is certainly distinctive, and you'll be able to experience it for yourself when the company gets settled in. Public tours are expected to begin Oct. 15, 2013.
Enjoy more photos from the Zappos headquarters grand opening day in downtown Las Vegas.