Wynn's Red Card Loyalty Club Set for Rebrand as Wynn Rewards
Wynn Resorts says it will roll out a revamp of its loyalty club program on Dec. 21, 2020.
The casino's Red Card will now be called Wynn Rewards.
Details are scant about how the rebranded loyalty club will differ from the existing one.
It seems the overhauled Wynn Rewards will have tiers, but we thought the Red Card already had tiers. We clearly don't get out enough.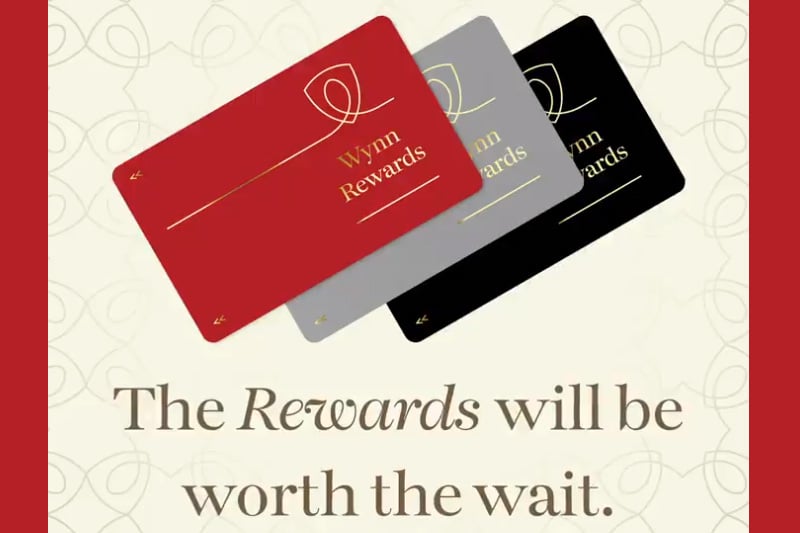 A teaser on the Twitters says, "The Rewards will be worth the wait. Red Card will soon become Wynn Rewards with more ways to earn Five-Star resort experiences, more rewards and more benefits."
It's likely the change to its loyalty club was sparked by challenges related to the company's Encore Boston Harbor.
Results at that casino were hugely disappointing, even prior to the pandemic, and company leaders admitted it was due, in part, to the company's lack of experience with regional casinos.
"High-frequency" markets, where locals visit often, are a very different animal than Wynn's business in Las Vegas.
Encore Boston Harbor lost $34.1 million in the fourth quarter of 2019. The resort opened at a cost of $2.6 billion. Yeah, it's awkward.
The fact is Wynn Resorts hasn't had to market all that much before. Wynn and Encore are world-class destinations, and that "Five-Star" reputation does a lot of the heavy lifting on the marketing side.
Marketing Wynn and Encore is like marketing the iPhone. People just sort of show up.
Now, Wynn Resorts is rolling up its sleeves and getting into the grind of attracting grinders, discerning locals who need more perks to attract their gambling dollars.
The company has already reduced table minimums, made parking free and added more value-oriented fare at Encore Boston Harbor.
It's worth noting parking at Wynn and Encore is free, too, and we wouldn't get mad if these casinos reduced table minimums here, too.
More details about the new loyalty club program are expected on Dec. 1, 2020, so we'll keep our eyes peeled. Which is a really creepy way of saying "be on alert," but just go with it.
Update (12/2/20): Here are some details about the perks associated with the new Wynn Rewards.