Wynn Resorts to File Lawsuit Against Fontainebleau for Poaching Executive Talent
Fontainebleau Las Vegas has been aggressively recruiting talent ahead of its opening at the end of 2023, including key executives at Wynn Las Vegas.
Well, Wynn's mad as hell, and they aren't going to take it anymore.
A source familiar with the situation says Wynn Resorts is filing a lawsuit against Fontainebleau to stop what it considers to be unethical recruitment practices. We've learned exclusively the lawsuit is expected to be filed on June 5, 2023.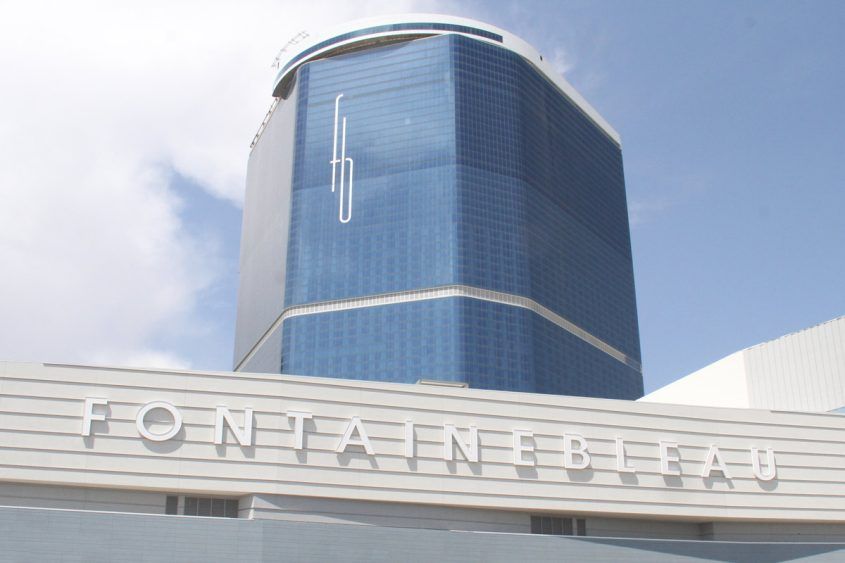 Whenever a new hotel-casino opens in Las Vegas, there is a scramble for experienced talent, especially at the executive level.
We'd heard rumblings Fontainebleau was shopping around town, but if you're looking to acquire the best-of-the-best, there's really only one place to go: Wynn Resorts.
Fontainebleau has been fairly transparent about its hiring of executives from competing resorts, including a fair number of hires from Cosmopolitan.
Back in April 2023, we Tweeted chatter about Fontainebleau's recruitment strategy, specifically their going after Wynn employees.
Lots of chatter about Fontainebleau's aggressive recruitment of top Vegas talent, including from resorts in the neighborhood. At least 40 seasoned pros expected to depart award-winning resort due to perks like transferring over generous vacations typically acquired after years of…

— Vital Vegas (@VitalVegas) April 23, 2023
The strategy, it seems, has been to offer executives lots of perks to lure them away from their existing gigs.
This isn't uncommon, but Wynn Resorts seems to believe it has legal recourse to curtail Fontainebleau's "poaching."
We won't have specifics of the lawsuit until it's filed and made public, but it should make for great reading!
We are a big fan of Wynn's lawyers because they mentioned us in their lawsuit against Resorts World for stealing Wynn's trademarked design. Ah, the memories.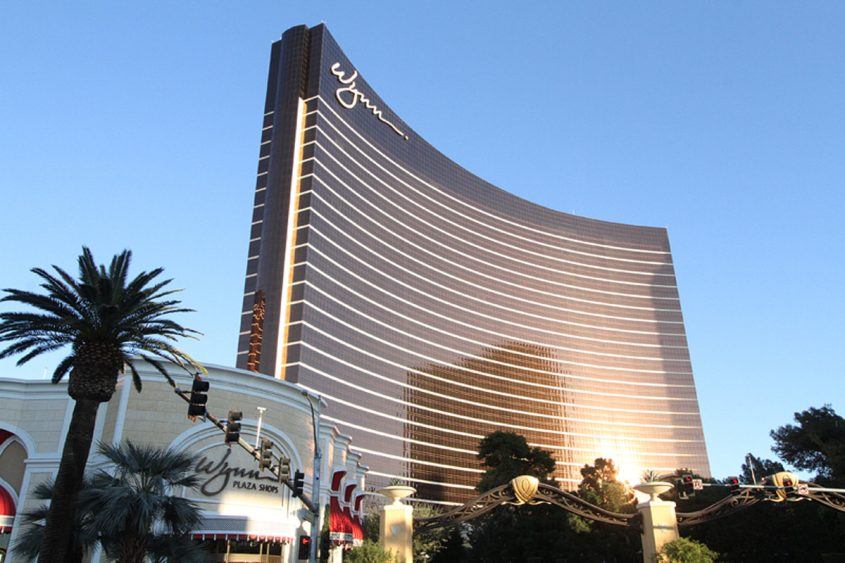 We'll be curious to see what basis there is for the lawsuit, because while some might consider these recruitment tactics shady, it's unclear if they meet the threshold of illegality or liability.
Our source says Fontainebleau has been called out previously for their practices by Wynn, so this may have to do with a past agreement being broken. We are not a lawyer. We are barely a blogger.
To add insult to injury, we've heard Fontainebleau executives pursued Wynn executives while staying at Wynn. We trust those executives are no longer welcome. That's just objectively uncool.
We look forward to hearing Fontainebleau's take on all this. We're pretty sure they'll go with the "this goes with the territory" argument, but with fancier words by lawyers making $800 an hour.
Fun fact: Stacie Michaels, General Counsel for Fontainebleau Las Vegas was previously General Counsel for (wait for it) Wynn Las Vegas.
In Vegas, the agreement to not steal key employees is largely unspoken, sort of a handshake deal, a "gentlemen's agreement." That's not sexism, by the way, it's mostly dudes who own and run casino resorts. We don't make the rules.
Matters become even more complex when there are non-competes involved (contracts where employees promise to not to not work for a competitor for a certain period of time), which are definitely in play in this drama.
It's worth noting this whole situation is set against a backdrop of no small amount of WTF.
We trust the folks being recruited have been in Las Vegas awhile. Do they have any memory of Alon at all? A number of high-ranking executives were poached for the Alon project, with lots of promises about compensation and bonuses and other perks.
Alon imploded, with lots of bridges burned in the process.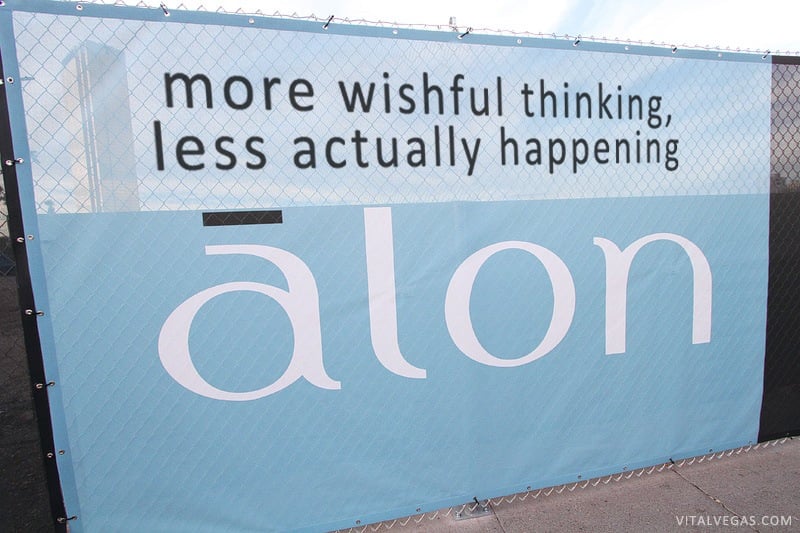 Ditto The Drew (failed precursor to Fontainebleau) and other projects where incentives were dangled, people jumped ship, but promises were broken and talented folks were left twisting in the wind.
Fontainebleau's future is uncertain. It's a lot of rooms to bring online at a time when people think the post-pandemic boom in Las Vegas is cresting. Resorts World's lackluster financial performance is a reminder of the challenges ahead.
Bonuses and other perks aren't guaranteed, even when they're in writing, and bonuses based upon performance are an especially risky game to play with so many uncertainties ahead.
Everyone wants Fontainebleau to succeed, including Wynn (a rising tide lifts all boats), but this could be a shot across the bow when it comes to hiring practices. The pool of experienced hospitality talent isn't all that deep, so we don't presume to know how one opens a massive resort without stealing qualified people from other resorts. We trust recruiters know where the line is and when it's been crossed.
Wynn's lawsuit is certain to articulate where the resort and its legal eagles feel Fontainebleau scrod the pooch, as the kids say.
The lesson: Of all the beautiful, valuable things at Wynn Las Vegas, if you're going to try and take something, it had better not be the people.
We'll do an update to this story once the lawsuit becomes available, but remember you heard about it here first. (Looking at you Las Vegas Review-Journal.) Like we're not going to remind you. Do you know this blog at all?
Update (6/5/23): As of 5:00 p.m. on June 5, 2023, the lawsuit has not been filed as far as we can tell. We take from this, along with silence from both Wynn and Fontainebleau, that the parties are in the throes of discussions about how to avoid the planned lawsuit. It would behoove both companies to find a mutually amicable resolution (which we assume would be an agreement from Fontainebleau to not approach Wynn employees to try and steal them away). We were informed we'd get to see the legal language, so even if the lawsuit ends up being shelved, we hope to get our hands on that document.
Update (6/6/23): Wynn Resorts has confirmed its executives are in communication with Fontainebleau to try and resolve this kerfuffle without legal action. The lawsuit is still very much on the table, but as we've shared previously, both parties would prefer to avoid a legal battle. It seems a key element of the conflict is former Wynn employees who sign non-solicitation agreements are prohibited from actively recruiting their former co-workers for a given period of time. Wynn Resorts is not pursuing individuals who have made the decision to leave Wynn for Fontainebleau, but rather those Wynn believes are violating their contractual obligations. More to come!