Alon's Plug is Finally, Officially, Sadly, Mercifully Yanked
After months and months of speculation, Crown Resorts, the company behind the Alon (pronounced AY-lawn) resort project has sadly announced the project is officially dead, expired, bereft of life and has joined the bleeding choir invisible.
Sadly, but not unexpectedly.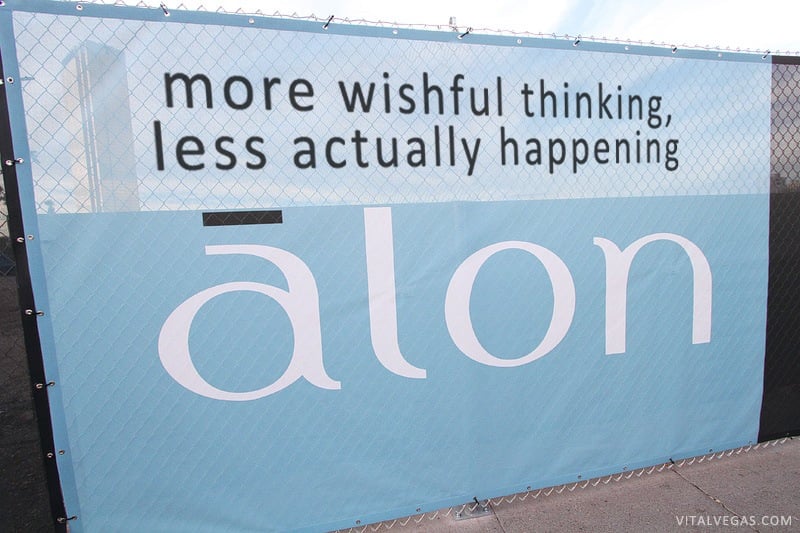 The Alon project has a long and tumultuous history we do not have time to look into, even in the most superficial way.
Suffice to say, Alon was to be a sprawling, high-end resort just across from Wynn Las Vegas. It was supposed to cost upwards of $1.6 billion, but recent shifts in the Malaysian markets, whatever those might be, made financing the endeavor a challenge to say the least.
You can read more about the drama surrounding Crown Resorts here, but fair warning, it's really boring.
The bottom line is we won't be getting this much-anticipated, 1,100-room hotel-casino, emphasis on casino. Hopes were high Alon might become a reality, with executives swearing the project was moving forward even though evidence pointed to the contrary.
Nary a shovel ever hit the dirt at the Alon site, and at the moment, it's a giant dirt lot with a small building at its southern tip. Which sounds like a euphemism for something, if you ask us.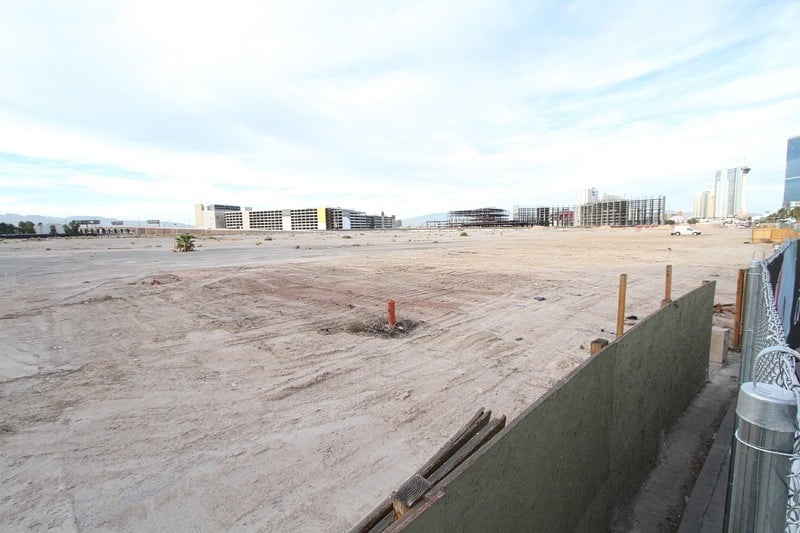 News of the demise of the Alon project is disappointing in myriad ways.
Primarily, we love new Las Vegas things. There will be others, but this one had all the makings of something truly special, in large part because of the talent assembled to make it happen.
Alon's executive team included former Wynn Resorts executive Andrew Pascal, former SLS president Rob Oseland, Danielle Babilino, former Senior V.P. of Hotel Sales at Wynn Las Vegas, and Las Vegas nightlife whiz Jesse Waits.
What might have been.
Given the implosion of Alon, now all eyes will be on its neighbor, Resorts World, another massive resort project that appears to be stalled. Thanks a lot, Malaysian markets.
Here's hoping somebody with deep pockets snaps up the Alon site and builds something big and shiny and stocked with Captain Morgan. Or whatever liquor you're into that's not nearly as good.
Want to explore more stories? Read about US gambling here:
You can also learn about online gambling in Canada here: