Work Begins on Exterior of Fremont's La Bayou Casino
Work has begun on the exterior of former grind joint and daiquiri dispensary La Bayou on Fremont Street.
Here's your exclusive look at the scaffolding and mesh, which, we should add, would make a great band name.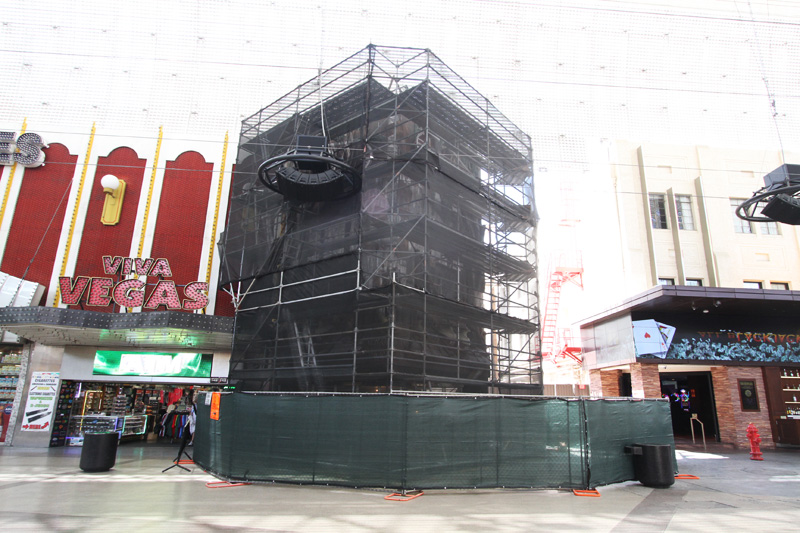 La Bayou was purchased by Derek and Greg Stevens, who also own The D Las Vegas and Golden Gate, in April 2016.
Here's a look at the historic casino before it closed.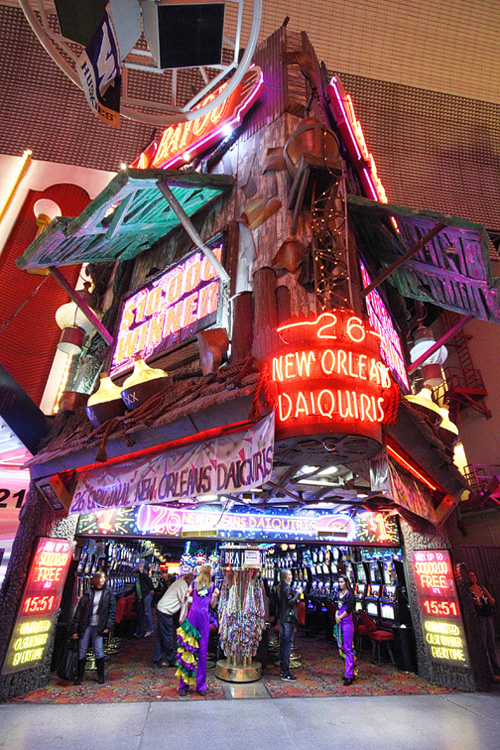 La Bayou has a long and glorious history which we are far too drunk to actually research or share with you.
Instead, here's a photo of where La Bayou is in relation to other things Derek and Greg Stevens purchased, specifically Mermaids and the Girls of Glitter Gulch Strip Club and Human Petri Dish.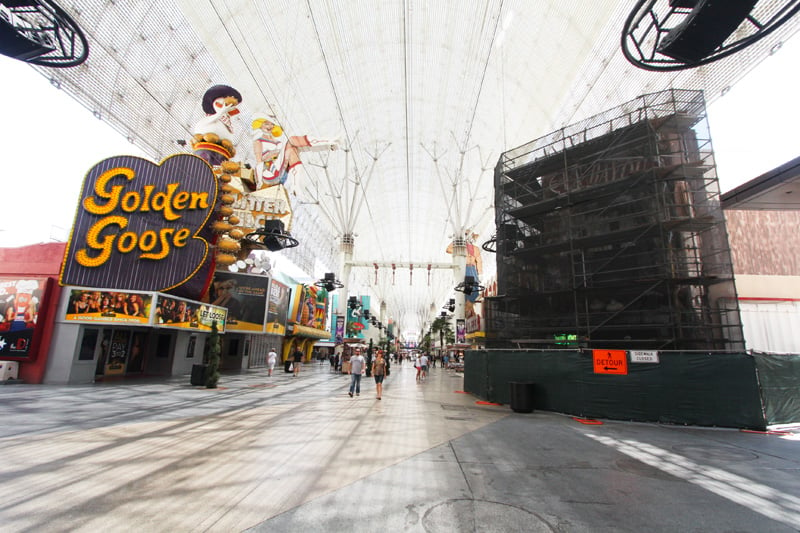 The Stevens brothers haven't said too much about their plans for La Bayou, but stripping away the New Orleans-themed decorations on the buildings facade are probably high on the list.
Derek Stevens has said the La Bayou site is likely to be part of an expansion of the Golden Gate casino, which is an idea we love, basically because we personally kick that casino's ass at every possible opportunity. All due respect.
On the other side of Fremont Street, both Glitter Gulch and Mermaids will soon be absorbed into a new resort which will also include the shuttered Las Vegas Club. The resort is being called "18 Fremont" internally, but don't get emotionally attached to that name.
To stay in the loop about all the happenings on Fremont Street, make sure to visit this Las Vegas blog, hourly. At least. Like you have anything better to do.