Westgate Las Vegas Gets a New Erection, Signwise
The Westgate Las Vegas Hotel has installed its new sign, replacing the former LVH sign with a giant new erection.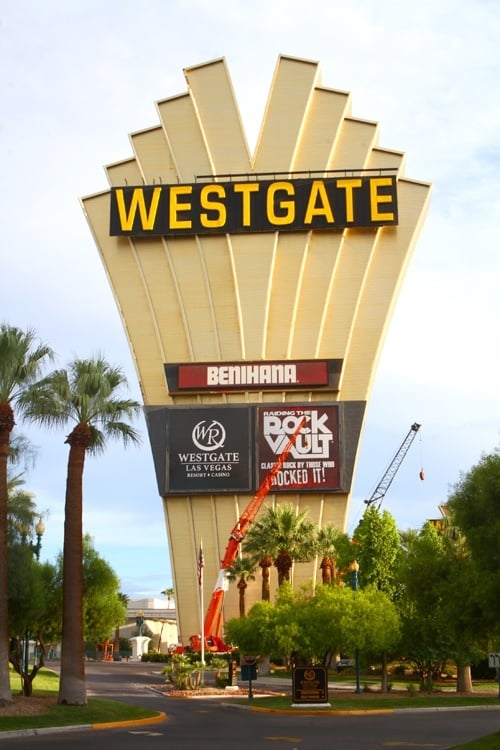 Westgate, of course, is the timeshare company that previously owned PH Towers Westgate. The lettering in these photos was actually lifted from that bankrupt timeshare project at Planet Hollywood. (Vegas is all about recycling and sustainability. As well as saving a few bucks whenever possible.)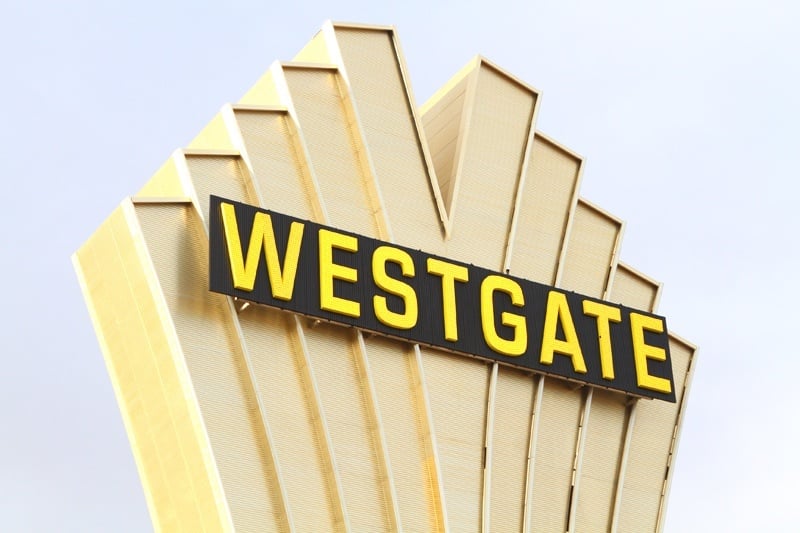 Westgate Las Vegas remains virtually unchanged from LVH, and even the casino loyalty club is the same as under the previous ownership.
Changes are expected in time, though. Westgate will be part hotel, part timeshare (you know, the annoying part).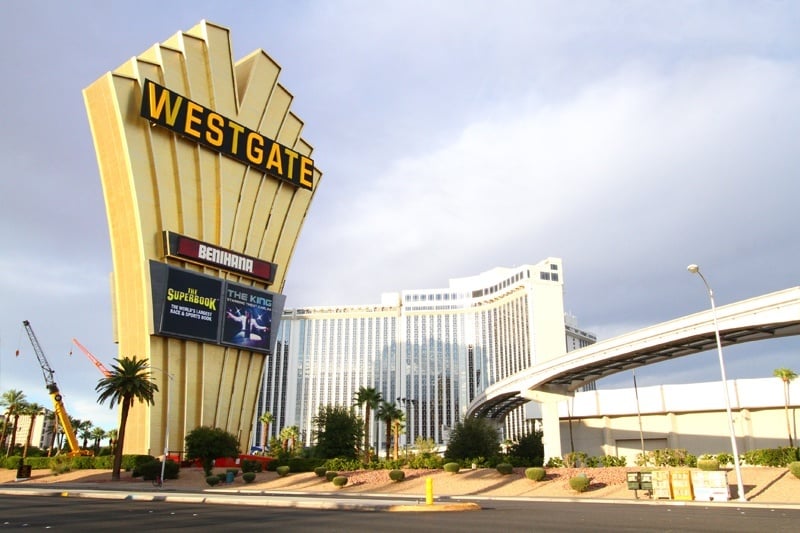 A couple of the LVH letters are still on-site, but we expect they'll be removed soon. Here's a look at some of the Vegas-sized letters.
We wish Westgate all the luck in the world! LVH was always a little boring, but now, with the addition of a timeshare component, well, we're tingling with anticipation at never returning again unless Elvis is found alive and starts doing Klingon impressions in the hotel's old Star Trek: The Experience space. And even then we're a little iffy.