Annual Changing of the Sign Is Happening at Westgate Las Vegas Hotel
In what's become a familiar ritual, the sign is again changing at the former Las Vegas Hotel (LVH), formerly the Las Vegas Hilton, formerly the International.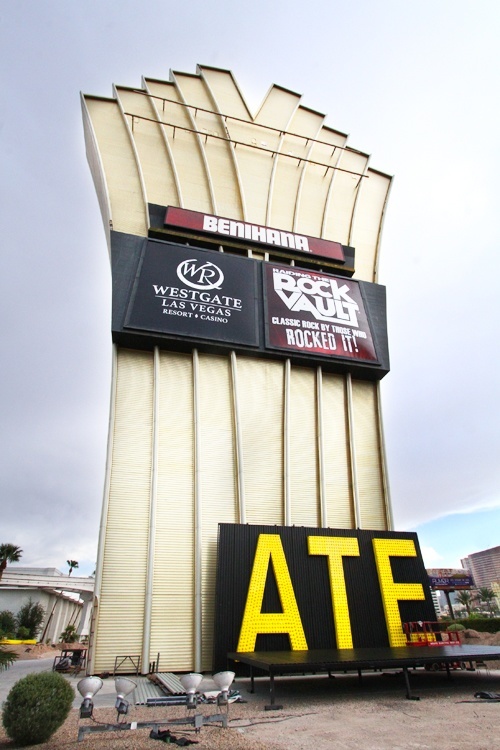 The hotel was recently purchased by Westgate Resorts, and the letters for the new Westgate sign are on-site, ready to be hoisted into place.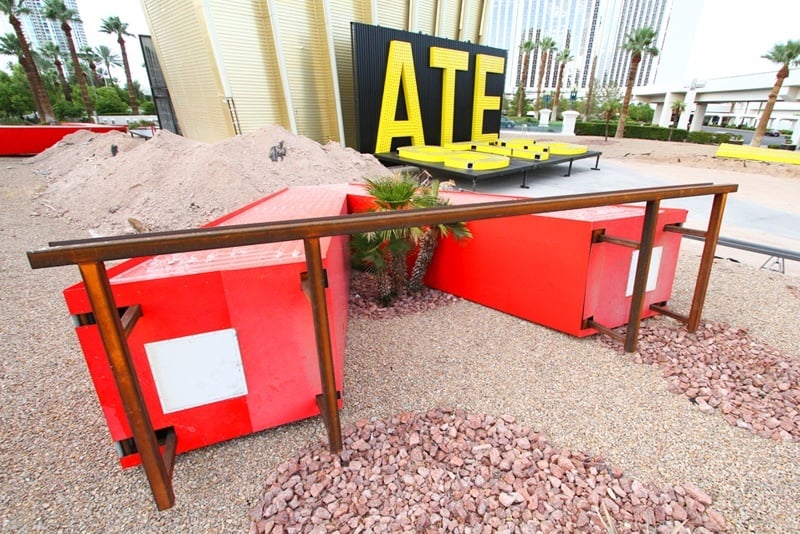 True to the rendering released by Westgate, the new sign will have no fancy font, and the lettering is yellow.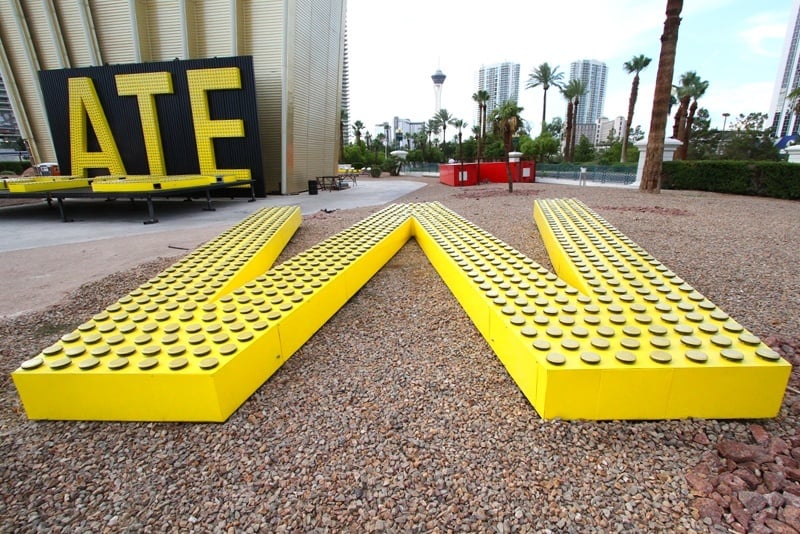 The sign will be illuminated by thousands of LED capsules. We have no idea if they're called "capsules," but "LED polyps" didn't have quite the same ring to it.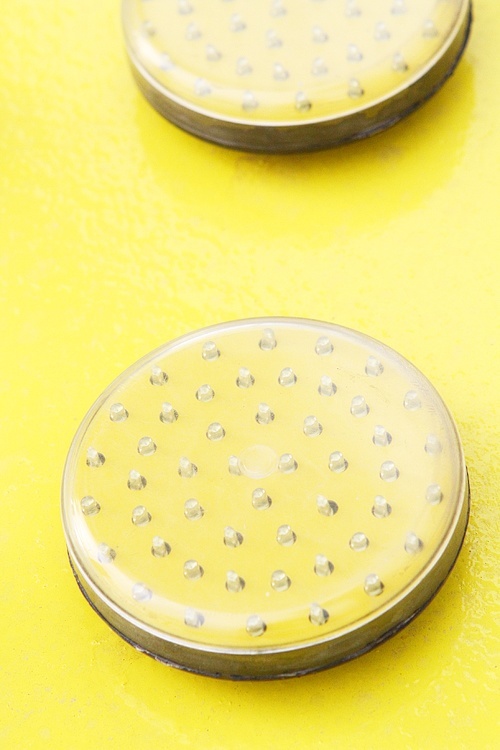 The Las Vegas Hotel was purchased for between $150 million and $170 million.
Westgate, of course, is the timeshare company, although the new resort is expected to be a mix of timeshares and traditional hotel-casino offerings.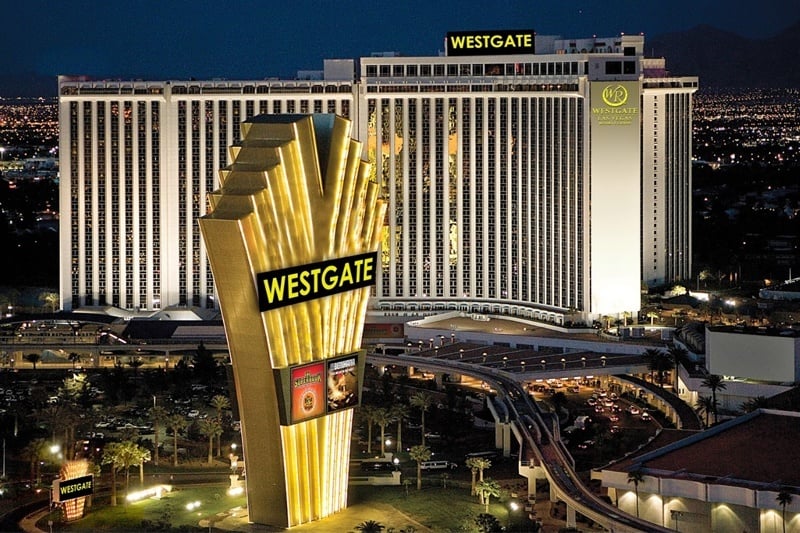 The wacky owner of Westgate, David Siegel, is a controversial figure. His financial ups and downs were chronicled in the documentary, "The Queen of Versailles."
Siegel says he'll invest a substantial amount to renovate the Westgate Las Vegas. He's said the renovations will include the addition of a dayclub and nightclub (presumably because of the scarcity of those in Las Vegas), converting the hotel's Shimmer Cabaret with a lounge and changing the Tempo Lounge over to a high-limit gaming area.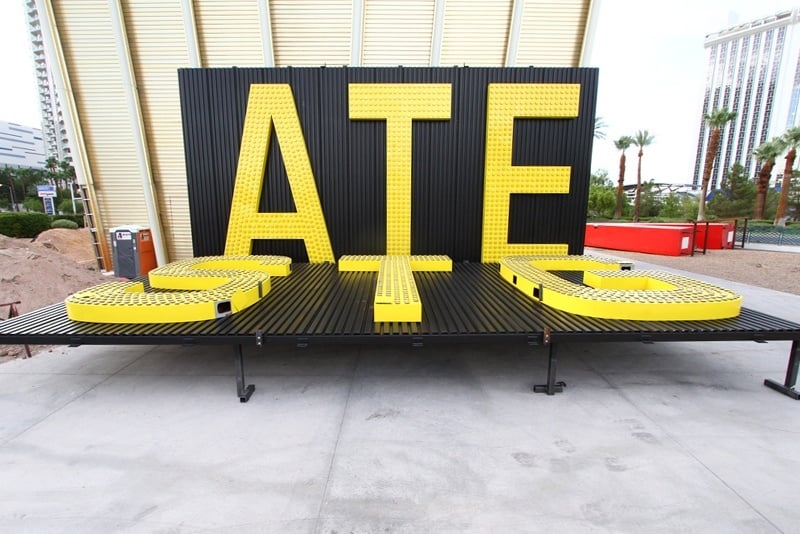 If the letters of the new Westgate sign look familiar, that's because they were salvaged from another project in Las Vegas, the PH Towers Westgate (see below).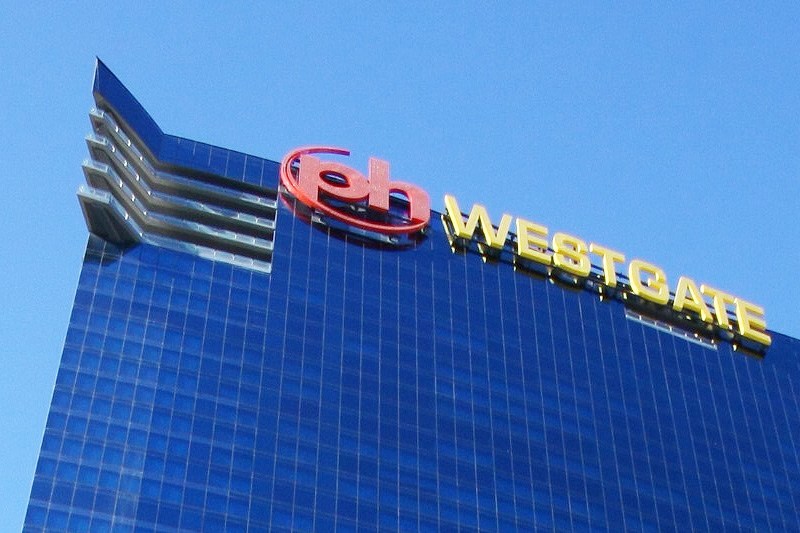 Here are more photos for the Las Vegas sign nerds, among whom this blog counts itself.