Walk-Through of The D's Empty Casino is Eerie, Surreal and Unforgettable
It's a once-in-a-lifetime situation. See, Las Vegas casinos don't close. Typically.
Few imagined they ever would, but now Las Vegas casinos have been closed for two months as a result of the ongoing COVID-19 saga.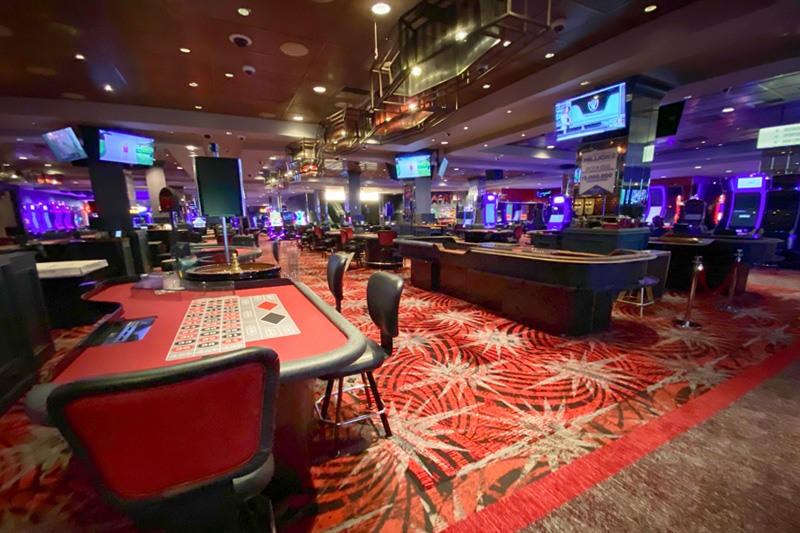 We've avoided visiting The Strip and downtown to capture Las Vegas during the shutdown because, well, it's too damned depressing.
As chatter turns toward casinos reopening (all eyes are now on June 1), we figured it was time to chronicle a closed casino for posterity.
Our pick: The D, one of our favorite places to drink and gamble and drink in Las Vegas. Yes, we said drink twice. There's a reason. We drink.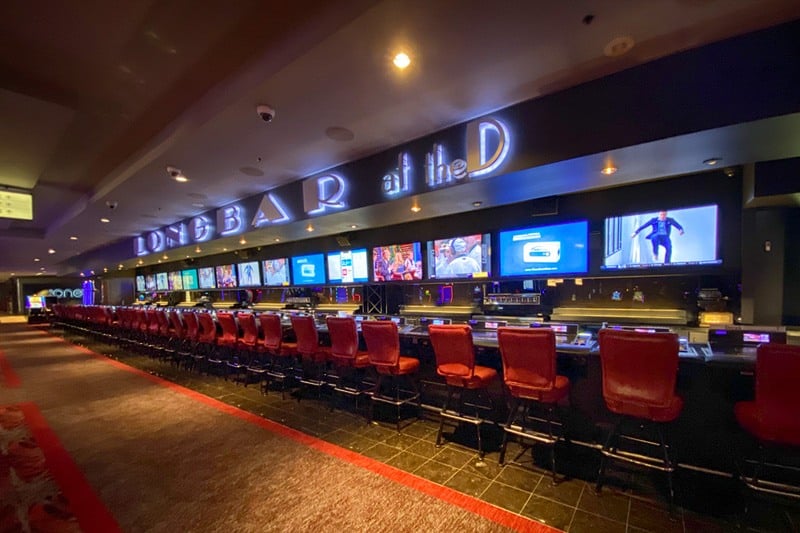 The D was once Fitzgerald's, and is owned by Derek and Greg Stevens, who also own Golden Gate, the Downtown Las Vegas Events Center and Circa, a new casino resort opening in December 2020 on the site of the former Las Vegas Club.
Our stroll through The D's casino, without a single soul inside, was utterly surreal.
The D is known for its lively atmosphere, player-friendly games, louder-than-typical music, plentiful TV screens (usually showing sports), dancing dealers, Sigma Derby (a classic, coin-operated horse racing slot machine, pictured below), flair bartenders, people-watching and endless supply of colorful characters.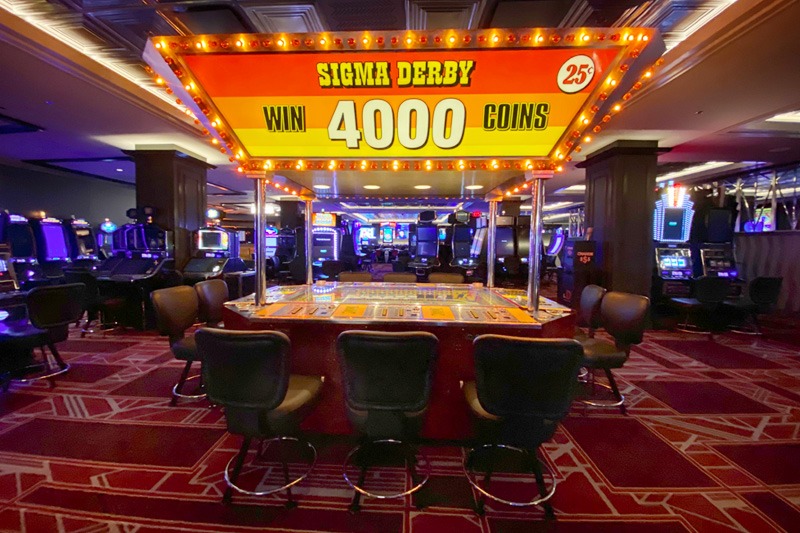 As we captured video of the entirety of The D's uninhabited casino, we experienced a surprising amount of sadness at the loss of our home-away-from-home, but also a renewed sense of appreciation for the people who serve us drinks, laugh at our stupid jokes while playing craps, dance in revealing outfits, shout at TV screens when their team scores a goal and everyone else who makes Vegas casinos so, well, Vegas.
Here's a look at The D's two-level casino. One take, no edits. Behold something you've never seen before and will never see again.
We're still sort of rattled.
There are some things in Vegas you can always rely upon. Noise and excitement and chips clinking and drunk people acting like fools are some of those things.
Instead, just nothing. A big empty and a big sad.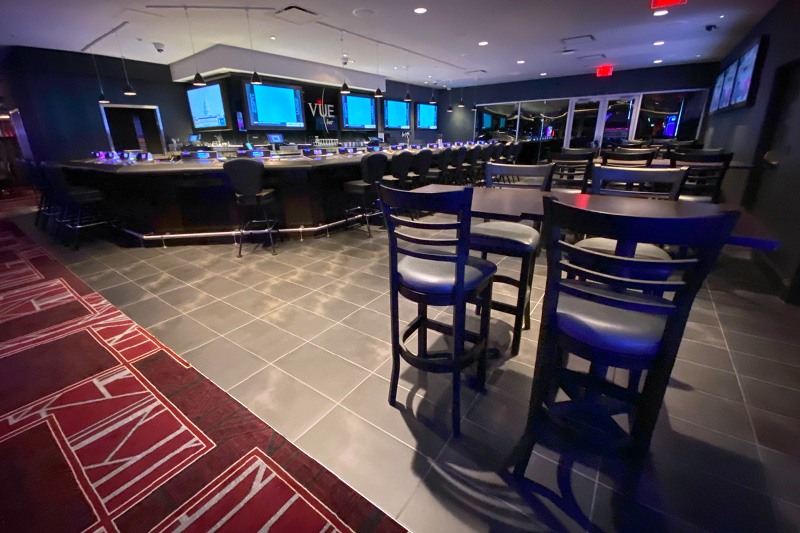 In a way we never realized before, we need The D back. We need everything back. We need the overbearing security guards at Linq, Cosmo's high limit room cookies, the martinis at Triple George, the ridiculously overpriced drinks at Mr. Coco inside Palms, the broken escalators, the concierges who know everyone, the lunacy of "Absinthe," the snooty salespeople at Wynn Plaza, the bone-in filet at Joe's in the Forum Shops, the Strat's elevator ride, Mirage's lucky mermaids, the party at Flamingo's Carlos'n Charlie's, the poker rooms and bingo parlors, the cranky craps dealers and stern pit bosses, and yes, even the Sahara.
We need it all back.
We need our friends back.
We need our life back.
We need to Vegas again.