Wakuda Japanese Restaurant to Open at Venetian
Wakuda, a new Japanese restaurant from two-Michelin-star chef Tetsuya Wakuda, opens in the Palazzo Tower at Venetian resort on June 25, 2022.
Yes, that sentence did a lot of heavy lifting, and you're probably good to stop reading, but we haven't gotten to the jokes yet, so persevere.
Here's Wakuda, which we're pretty much guaranteed to misspell at least 4-6 times in this story, so gird your Funk & Wagnalls or whatever the kids are using
now.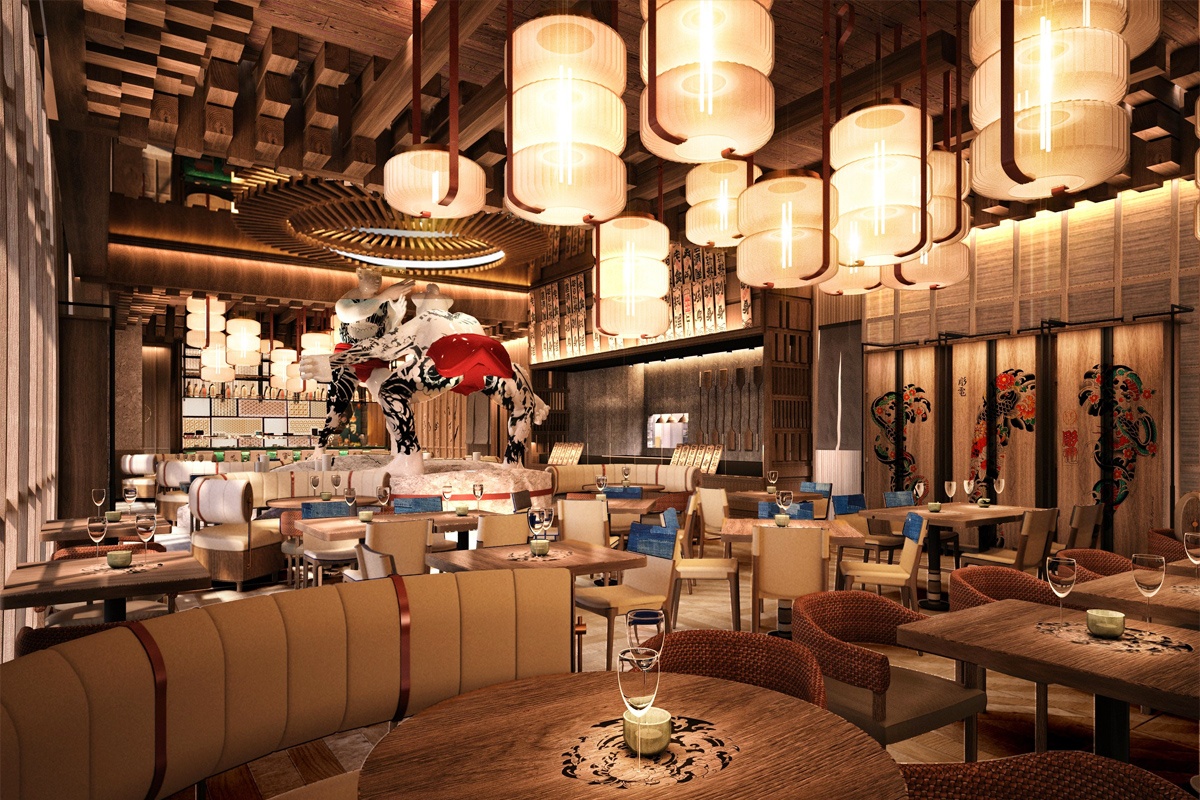 Wakuda moves into the former Morels Steakhouse space, inside the Palazzo lobby, near Lavo Italian Restaurant.
"Wakuda" is a Japanese word meaning, "No matter what joke we make here, we're probably going to offend someone, so we're just going to move on like we never even started typing this sentence."
Let's go the safe route and just provide some quotes from the official announcement of Waduka's opening. Just kidding. It doesn't count if we screw up the spelling intentionally.
Per the news release, "Inspired by the Shinjuku area of Tokyo with its vibrant, eclectic ambiance, Wakuda Las Vegas marks the arrival of the first high-end authentic Japanese restaurant at The Venetian Resort, and chef Tetsuya's first restaurant in the U.S."
Apparently, Chef Tetsuya Wakuda has some (roughly translated) kick-ass restaurants elsewhere, including Tetsuya's in Sydney, Australia, as well as Waku Ghin in Singapore.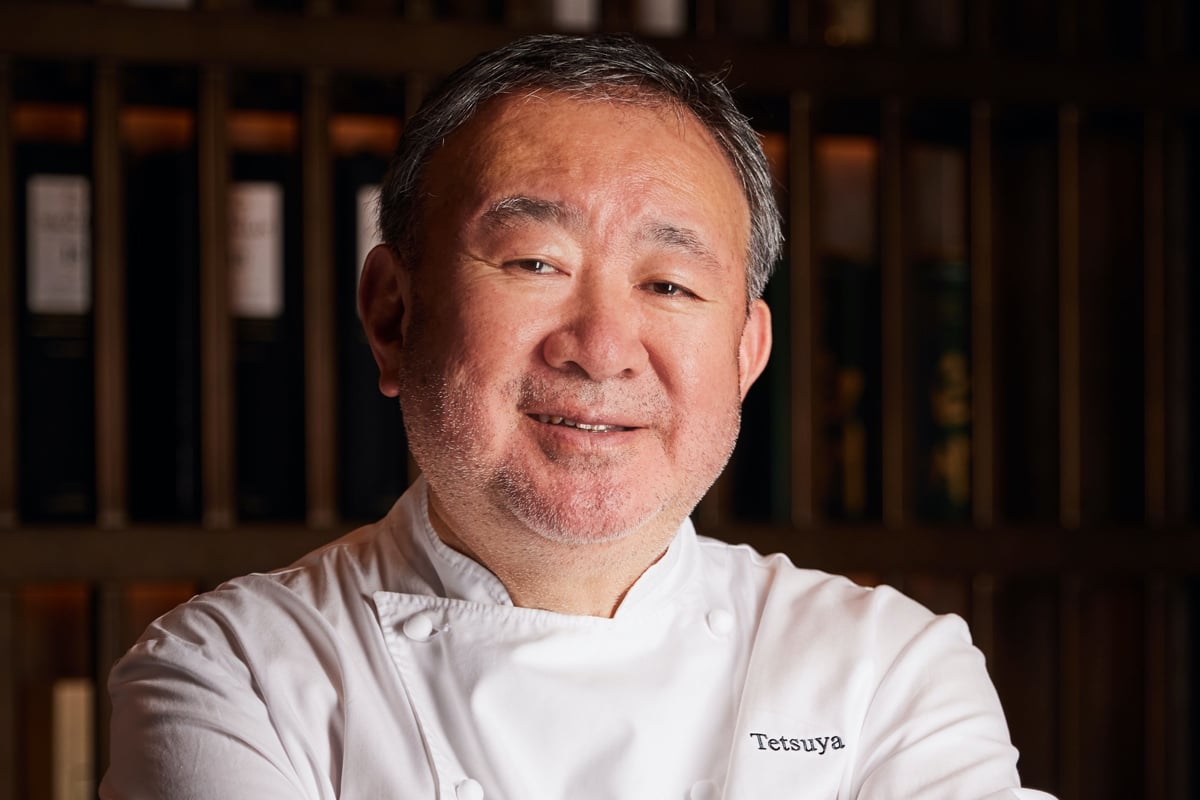 We know these award-winning restaurants intimately because we are both a noted world traveler and expert on Japanese cuisine. No, wait, we are a reluctant traveler and complete bonehead when it comes to Japanese cuisine. Close enough. Thank goodness for news releases!
Wakuda's announcement continues, "Guests will be provided the opportunity to savor Chef Tetsuya's innovative interpretations of Japanese classics including an exclusive omakase experience and a combination of appetizers, sashimi, sushi, tempura, as well as high-quality small plates of grilled items, rice bowls and cold soba–all made using the finest seasonal harvest from Australia, Europe, Japan and New Zealand. Signature dishes will include New Zealand Ora King Salmon, Botan Shrimp, Australian Grass Fed Beef Tenderloin, Canadian Lobster and Yaki Shabu Omi Beef."
Given what we know of Japanese dining, if you had one of each of the things mentioned above, you will have consumed approximately 14 calories.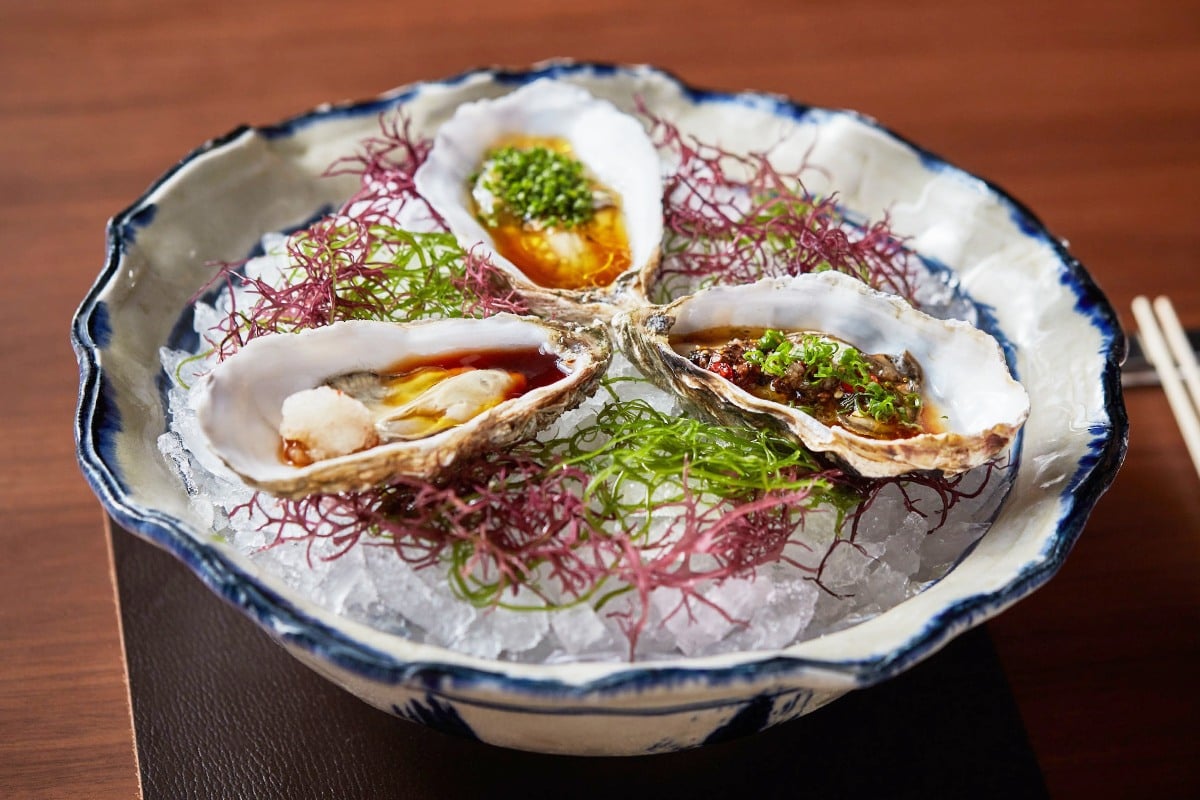 There's an intriguing element of Wakuda's offerings which we also don't fully understand, but let's let Wakuda explain it.
"At Wakuda, a true omakase will be offered, the team will prepare courses a la minute, creating each dish based on the guests' reactions throughout the entire experience. Part world-class precision and part artistic intuition, the Wakuda staff will create menus each evening that set the stage for an unexpected culinary journey. With only 10 seats available, each guest will have a truly personalized experience."
Just think of it as sushi improv. "Omakase," basically, means you're leaving it up to the chef. Buckle up.
Speaking of sushi, before we wrap this up (we'll wait), it's also worth mentioning Wakuda will offer a nearly 100 varieties of sake.
Wakuda will have 264 seats, and will have a private dining room, bar and lounge, private sushi room, secret bar and an outdoor terrace with views of the Strip.
Yeah, they slipped in that "secret bar" think like we wouldn't notice. We love secret bars, and by that we mean bars.
We love the look of Wakuda, which isn't surprising, as it was designed by Rockwell Group, and they only make beautiful things (think Cosmo, Virgin, Nobu and more).
In case you skimmed this entire article, because we know how you are, Wakuda opens June 25, 2022. In the Palazzo Tower at Venetian. It's a Japanese restaurant. Please keep up.