Vital Vegas Podcast, Ep. 66: Palms Plans, Casino Sale Rumors and Three Times an M Resort Robber
This blog contains a mere trickle of Las Vegas news, but this week's podcast is a gusher!
In our latest installment of the Vital Vegas Podcast, we dive with reckless abandon into the Las Vegas WTF with scoop about the just-announced Fly Linq ziplines, progress at the Las Vegas Club demolition, O.J. Simpson's well-deserved ban at Cosmopolitan and more.
We also go deep into all the newness coming to Palms, and there's a metric ass-ton of it.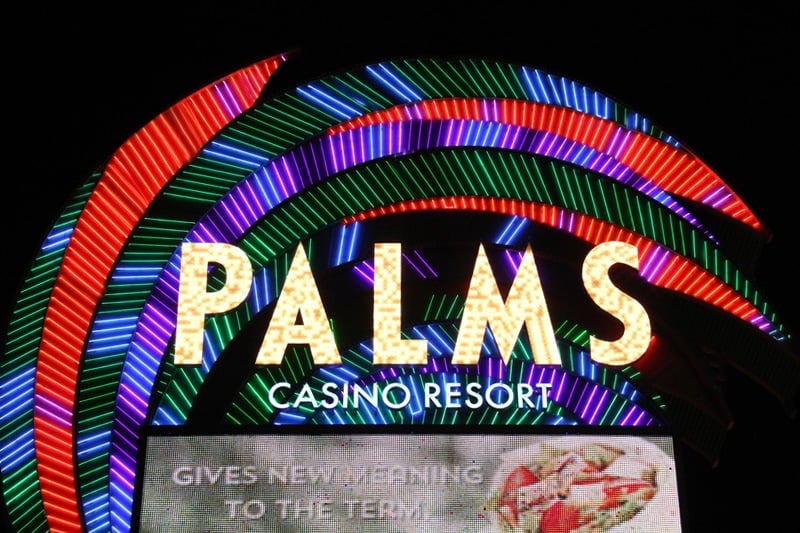 We've also got the latest about a Las Vegas pastor who attempted to rob the M Resort three times. With a fake gun.
You won't want to miss what we're hearing about MGM Resorts looking to buy the Cosmo, and what's holding up the sale of SLS Las Vegas.
We've got three interviews in this episode: One with a representative of the self-driving shuttle company that made worldwide news in Vegas this week (for all the wrong reasons), another with the beverage manager of The D and Golden Gate, and a third with a fascinating couple who claim to listen to this podcast. Yes, voluntarily.

There's also the usual cavalcade of news, as well as a fully-engorged discussion about the Love Store, a chain of shops in Las Vegas with stimulating contraptions galore.
It's all that and a virtual limitless supply of "Don't you have a million things better to do than listen to a podcast?" Enjoy.