One Tower Down, One to Go at Las Vegas Club Demolition
Demolition crews have completed bringing down one of two hotel towers at the closed Las Vegas Club in downtown Las Vegas.
Work on the southernmost hotel tower, about 18 floors tall, was completed on Nov. 10, 2017.
Here's a "before" photo on Sep. 11, 2017.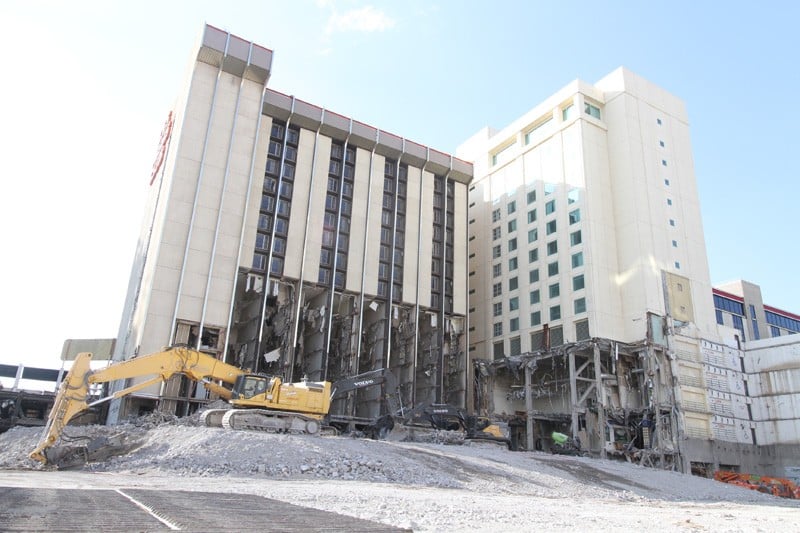 And here's a look at the Las Vegas Club now.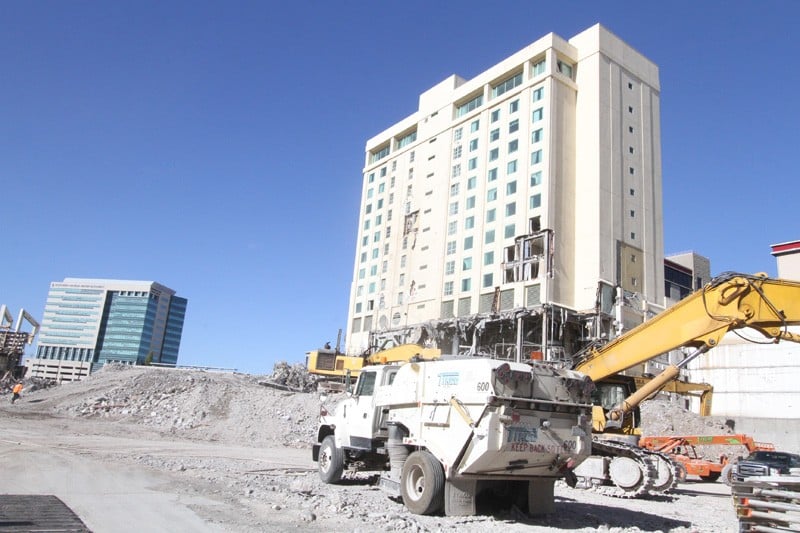 Demolition of the 18 Fremont block began back in February 2017.
The Las Vegas Club hotel towers are being mechanically dismantled with high-reach excavators, as opposed to the typical casino implosion, due to the hotel's proximity to other buildings.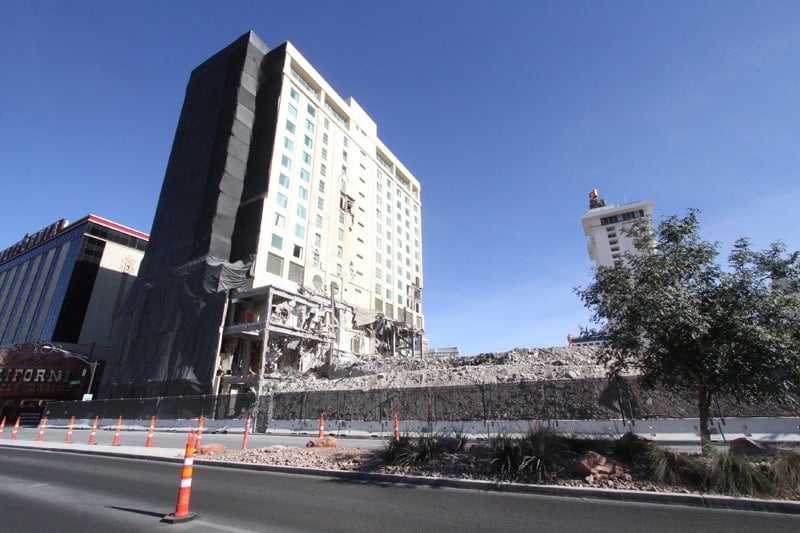 There have been some fun highlights of the hotel tower's demolition, including stores of cheerleader uniforms (Las Vegas Club was sports-themed), toilets (no, really) and, most recently, playing cards.
We were shooting video as the excavator tore into a storage room containing thousands of boxes of playing cards. This is about as good as demolition porn in Las Vegas gets, frankly.
Demolition of the Las Vegas Club's sole remaining tower has already commenced.
A key difference between the two Las Vegas Club hotel towers is the just-demolished structure was concrete. The north tower is steel. The base of the building was designed, and built, to hold an additional 20 floors that were never added, so the next phase of the project could be a bit of a slog for demolition crews.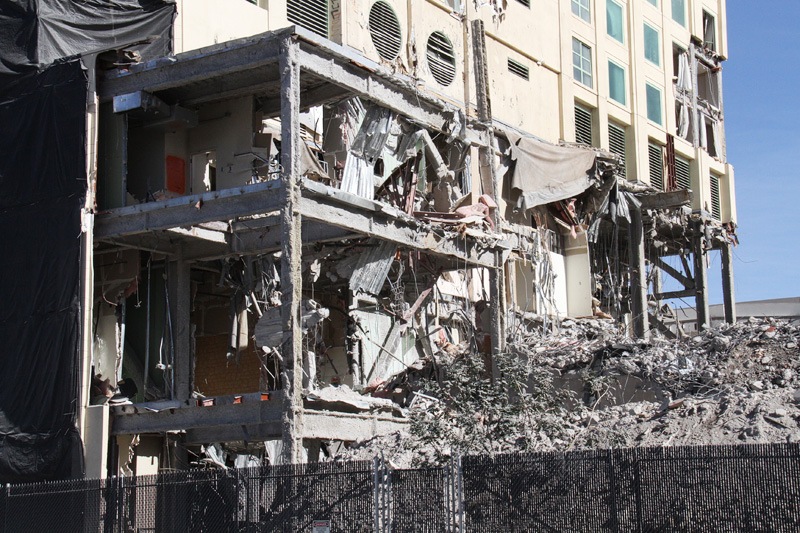 The target is to complete the demolition by the end of 2017.
A new resort from Derek and Greg Stevens, owners of The D and Golden Gate, is expected sometime in 2020.
If you're a fan of demolitions, check out all our Las Vegas Club demolition coverage.