Vital Vegas Podcast Ep. 23: New Nacho Daddy, Best and Worst Las Vegas Movies and More
It's time to fill your ears with the self-proclaimed gloriousness that is the Vital Vegas Podcast.
In this installment, we do a walk-through of the new Nacho Daddy on the Las Vegas Strip.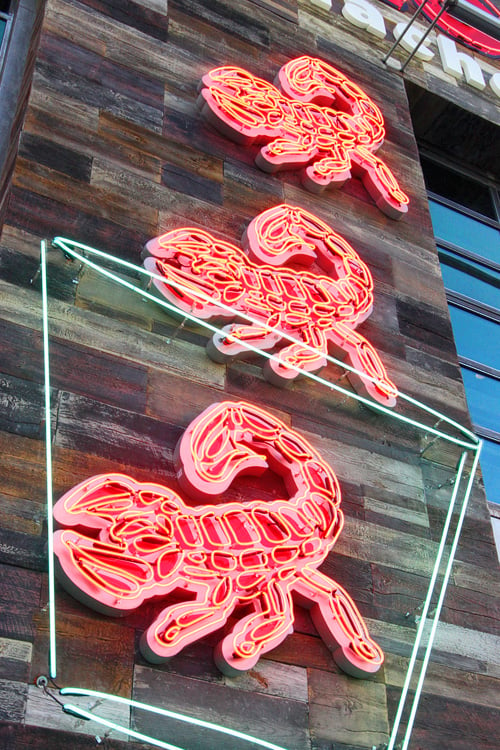 We blast through a couple dozen perfunctory Las Vegas news items, too.


Three potential names have surfaced for the new NHL franchise in Las Vegas: Desert Hawks, Red Hawks and Nighthawks. Because, apparently, the Las Vegas Meh wasn't available.


On Oct. 3, Monte Carlo will close its pool and retail outlets on its Street of Dreams, including The Pub. Andre's restaurant is closing at Monte Carlo, too.


Libertine Social has Opened at Mandalay Bay, in the former Shanghai Lily space. We loved the space!



In a Las Vegas Review-Journal story, Binion's has hinted at "an outdoor restaurant with a view of the Fremont Experience in the near future." We've got more details in the podcast.


Mercato della Pescheria has opened at St. Mark's Square at Venetian.


The plug's been pulled on Zowie Bowie's residency at Downtown Grand.


A new show, "One Epic Night," debuts at the Plaza on Aug. 29, with finalists from talent competition shows, like "The Voice," "America's Got Talent," "Masters of Illusion" and "American Idol."


"Showstoppers" at Wynn has been extended through the end of 2016.


Smashburger is open at Rio, formerly Burger King.


The Real Bodies attraction has opened at Bally's, near the sportsbook. Bodies: The Exhibition is still at Luxor. Long story.


One of our favorite ice cream places on The Strip, Ice Pan is closing at Harrah's on Aug. 30 according to our friends at VegasBright.com.



A Chinese consortium will purchase Caesars Interactive Entertainment's online games unit, Playtika, for $4.4 billion.


A new Italian restaurant, Fat Papa's, will open at Neonopolis downtown, along with an arcade, the Fremont Arcade.
Also on this episode, we share the "10 Best and 10 Worst Las Vegas Movies." We'd love to hear what you think, especially if you agree with us about our picks.