Vital Vegas Podcast, Ep. 113: Virgin Update, Discopussy, Lucky Day and More
It's been a minute since our last podcast episode, but we're making it up to you with another action-packed installment we can't really recommend because we have taste.
While we may be unlistenable, our guests are always awesome!
In this episode, we chat with Richard Bosworth, CEO of JC Hospitality and head honcho at Virgin Hotels Las Vegas (formerly Hard Rock casino).
Bosworth and his team are in the throes of trying to open a new casino resort in the middle of a metric ass-ton of uncertainty. While Virgin's renovation and rebrand are on schedule, questions remain about the timing of the new hotel's debut.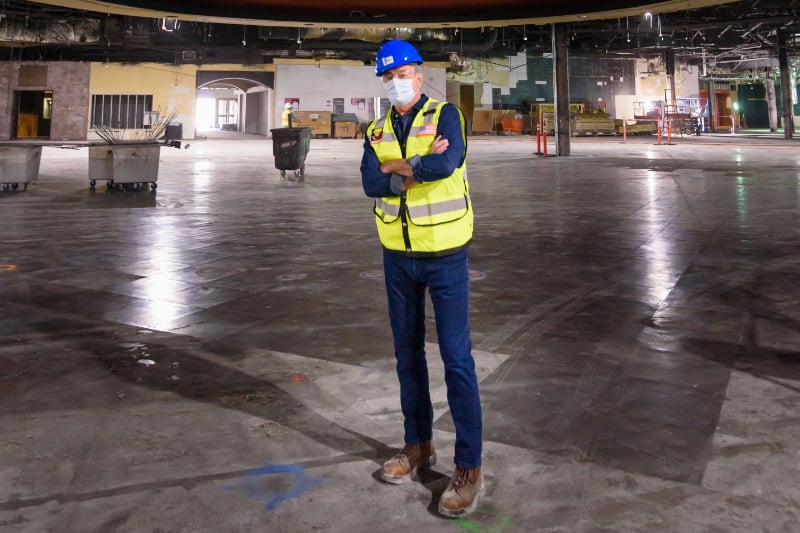 We've also got an illuminating chat with someone we've dubbed the Mayor of East Fremont, Ryan Doherty.
Doherty, the driving force behind the popular Commonwealth and Park on Fremont, gives us a tour of two new venues, Discopussy and Lucky Day.
Get all the inside scoop on these two new spots on Fremont East (in the spaces previously occupied by Red and Vanguard Lounge), as well as what's in store across the street, including a new entertainment space, Cheap Shot, and bar-slash-ice-cream-shop, We All Scream.

You can also catch Ryan Doherty on the Plaza's podcast, "On the Corner of Main Street," where he's given the time and professionalism he so richly deserves.
As always, we've got a cavalcade of Las Vegas news, some of it not depressing.
Fill your earholes with the latest about Caesars Entertainment keeping the change, Cheetah's strip club being stripped of its signage, the downtown welcome arch, reopening dates for Mirage, Trop and Cromwell, Circa's bars, the Stardust app, MSG Sphere's construction, the closure of Vickie's Diner, LVCVA's eyeballing of the monorail and a lucky bastard's $3.9 million jackpot at Bellagio.
It's all the Vegas you can handle, with an extra dose of awkward related to that thing we aren't at liberty to talk about at the moment.
Take a listen!