Cheetah's Strip Club, of "Showgirls" Fame, Officially Done
Cheetah's Las Vegas strip club is officially done, confirmed by the removal of signage on the club's exterior on Aug. 19, 2020.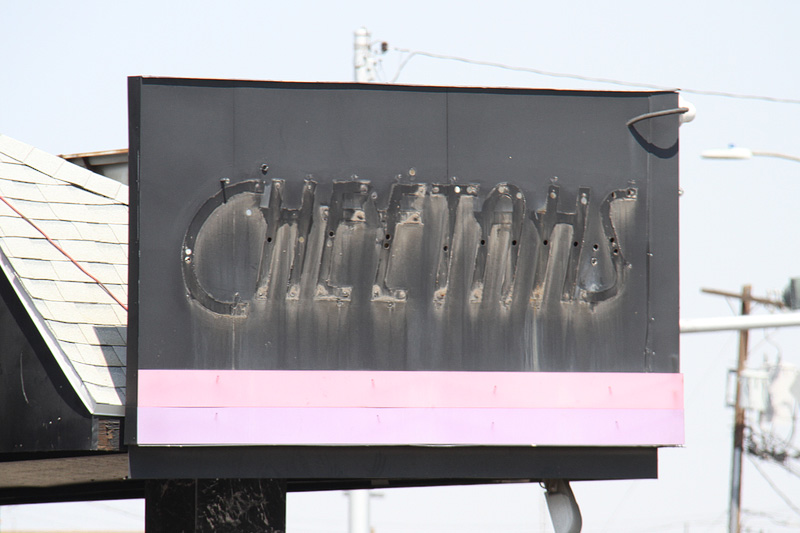 Cheetah's is best known for being the strip club where the so-bad-it's-still-bad classic, "Showgirls," was filmed.
Yep, this is the place where Elizabeth Berkley licked a stripper pole, a practice frowned upon even prior to the pandemic.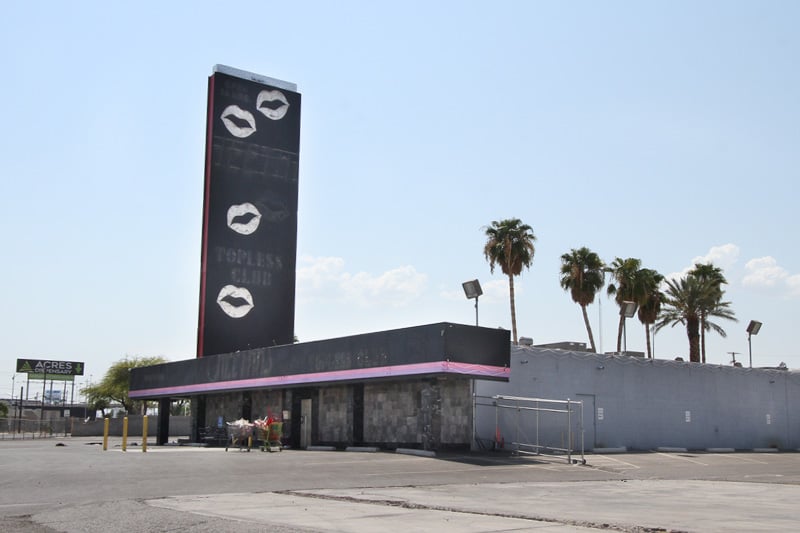 Big thanks to our eagle-eyed Twitter follower Alyssa A. for letting us know the signage was being removed from Cheetah's.
We got there just in time to snap some photos of the dismantling remnants.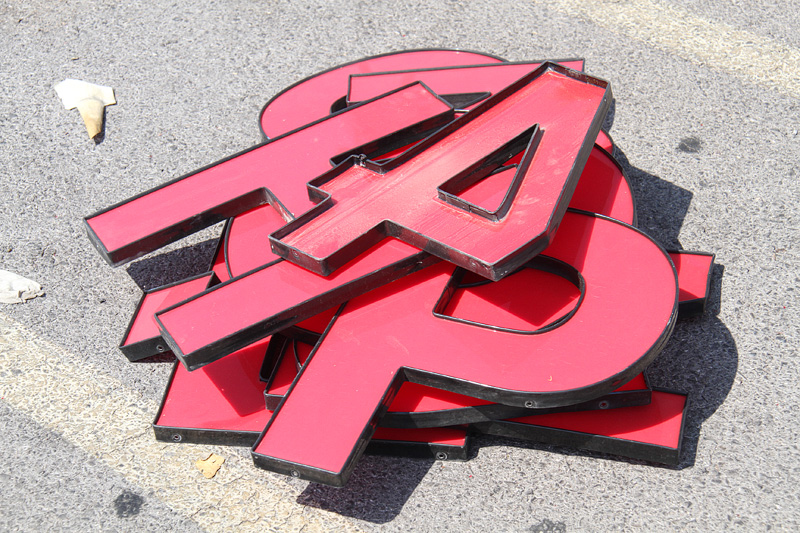 Cheetah's was long past its heyday, so it's no surprise the establishment would close or get a rebrand.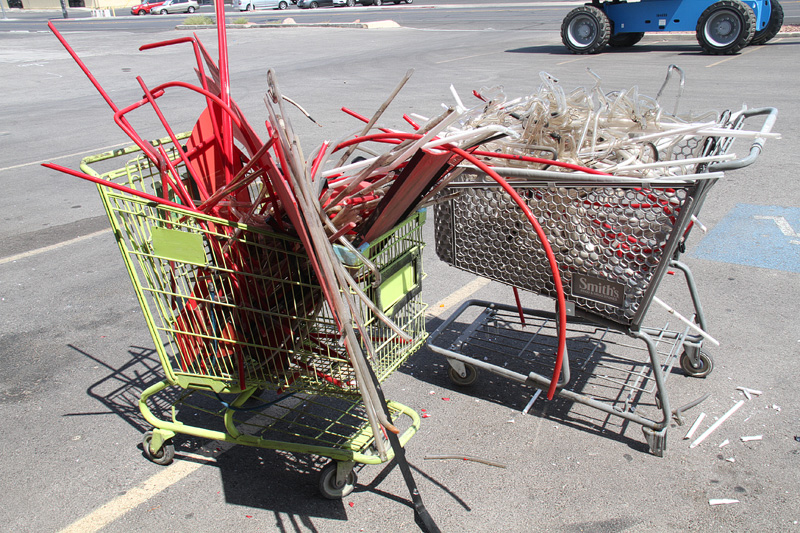 While Vegas strip clubs are currently closed due to the COVID-19 crisis, it's expected Cheetah's will become The Library Gentlemen's Club when such venues are permitted to open again.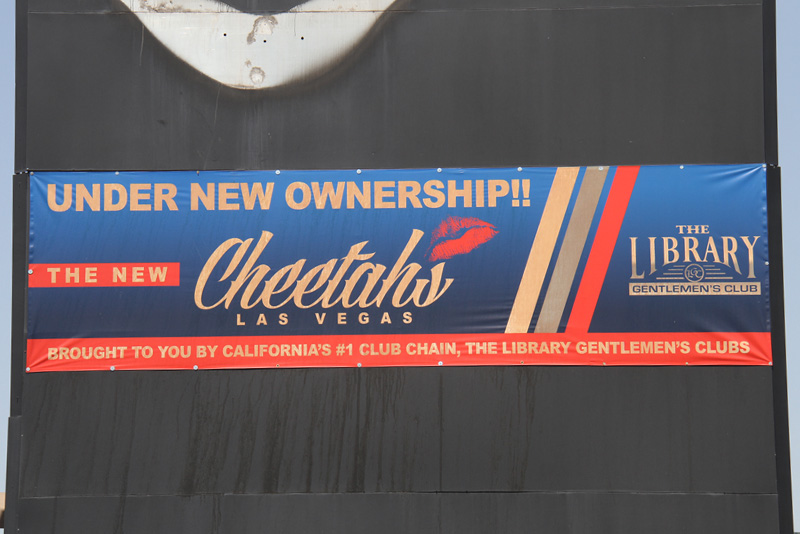 While we can't recall ever visiting Cheetah's, we've heard quite a bit about the strip club's colorful history.
At one time, Cheetah's was owned by Michael Galardi. Galardi was involved in a political corruption scandal featuring a federal investigation dubbed "Operation G-String."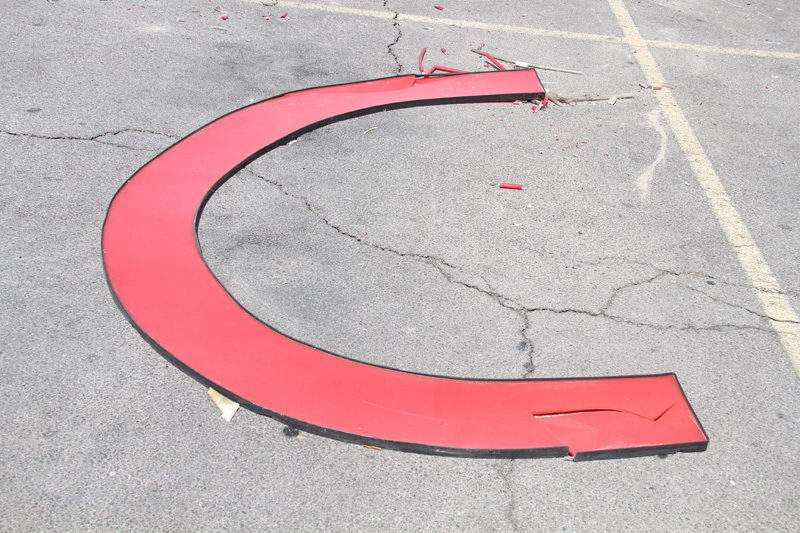 We trust the long tradition of lap dances and no sex in the Champagne Room (named G-Spot at Cheetah's, by the way) will continue as Cheetah's is presumably overhauled to become the Library Gentlemen's Club.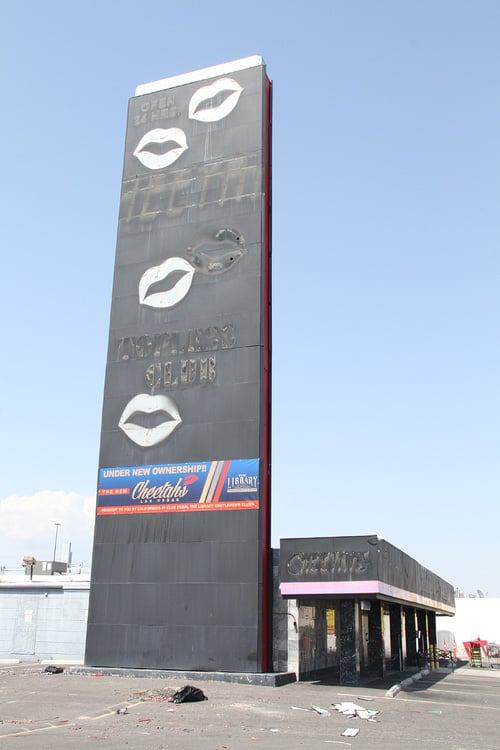 If you are interested in more reading about Las Vegas strip club culture, please feel free to feast your eyes on our useful collection of Las Vegas Strip club slang or things we didn't know about strippers.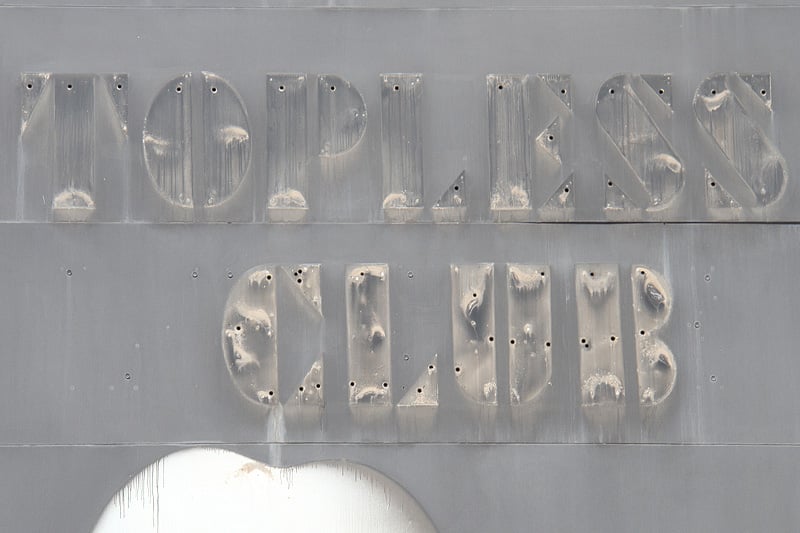 It was bittersweet seeing all the discarded neon following the removal of the Cheetah's signage.
Cheetah's will always hold a special place in the hearts of "Showgirls" fans. Yes, both of them.