Tropicana Starts Charging for "Premium" Parking
Tropicana is on the ever-shrinking list of Las Vegas casinos with free parking, but there are indications that's coming to an end.
Tropicana started charging for parking in its east parking area on Jan. 28, 2022.
Guests have been told Tropicana is now charging for "premium spaces."
The new charges are for Lot 1 (closest to Tropicana Ave., across from MGM Grand) and parking spots on Las Vegas Blvd., adjacent to Trop's main parking garage.
The cost of parking in these "premium" locations is $5 for up to four hours and $10 for 24 hours.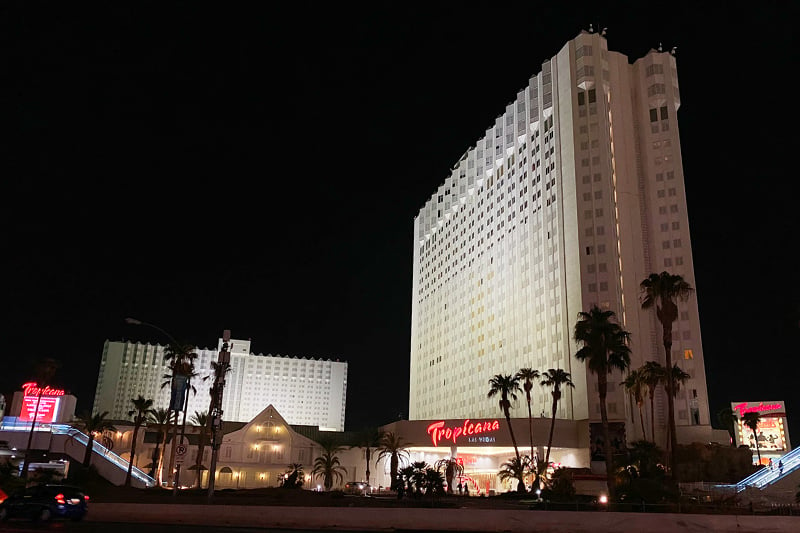 While not astronomical compared to other casinos on the Las Vegas Strip, these fees telegraph moves that could lead to parking no longer being free at Tropicana.
Guests have also been informed parking prices "may fluctuate during event weekends," which is fairly common on The Strip, especially during sporting events.
The resort still has free parking in the main self-parking garage, as well as the parking lots on the east side of Tropicana.
Parking in the premium spaces will reportedly still be free for MyChoice Elite members and Hilton Diamond members.
The casinos with free parking on the Las Vegas Strip include: Tropicana (mostly), TI, Venetian/Palazzo, Casino Royale, Resorts World, Circus Circus, The Strat, Wynn and Encore.
There are a lot of factors that go into whether a casino has free or paid parking, and not all of them have to do with generating revenue.
In the case of Wynn and Encore, parking was made free to address soft business at Wynn Plaza. In addition, it's tough to have paid parking when your neighbors
(Venetian/Palazzo) don't.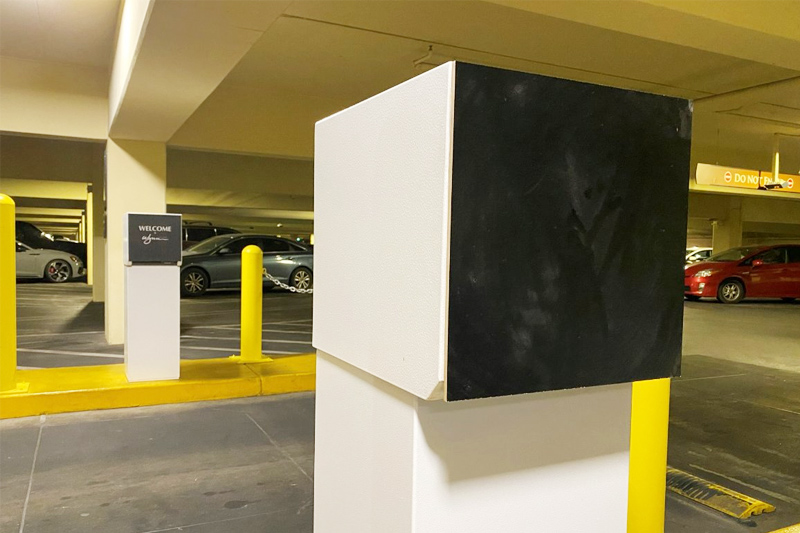 In some situations, paid parking is used to deter drawing the wrong crowd to one's parking garage.
When Caesars Entertainment started charging for parking again (it was free during the pandemic), they gave the revenue to charity. It was clear parking fees weren't
about the revenue, they needed to decrease the number of trouble-makers coming to their parking garages and resorts.
As in the Wynn scenario, Trop is a casino with free parking in a neighborhood where everyone else charges, including Excalibur, MGM Grand and New York-New York.
When it's time for a game at T-Mobile Arena, you can bet they fill up.
Parking fees are often a simple result of adjusting to supply and demand. Now, the Trop has some free (they need the business) and some paid (taking advantage of increased demand).
Know before you go and choose a spot that best serves your needs, fee or not. It's a convenience fee, just like fees for window seating at restaurants.
Las Vegas remains a great value, despite casinos chipping away at the freebies.