Transfix and Enchant Are Done at Resorts World Amidst Glorious Drama
Transfix, a misguided interactive extravaganza renting space from Resorts World has closed. Transfix actually closed two months ago, but we're only learning about some of the behind-the-scenes drama now.
The attraction looked terrible, so it's no surprise it closed, but the behind-the-scenes chaos makes this story newsworthy.
Another attraction, the holiday-themed Enchant, is also done at Resorts World. Not as much drama, but nobody's perfect.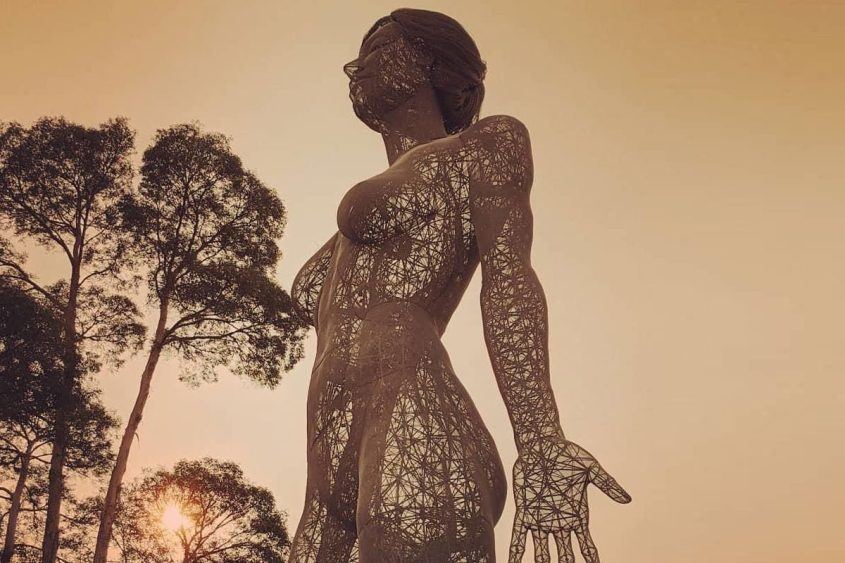 Transfix opened in April 2023, accompanied by optimism untethered from reality. Not uncommon Las Vegas, of course.
The news release said, "Transfix, the world's largest touring immersive art experience, is pleased to announce its inaugural edition, launching this April on the Las Vegas Strip at Resorts World Las Vegas. Transfix will present over 50 interactive, kinetic, illuminated and fire-breathing artworks by international artists across a 200,000 square-foot multi-level venue. Transfix will open to the public on April 21, 2023, and will run through Fall 2023. Following its Las Vegas residency, Transfix will roll out globally, with plans to tour across major US cities and abroad."
Now, not so much.
Transfix ran for six weeks, and organizers say they're going to file Chapter 7 bankruptcy, according to the Las Vegas Review-Journal.
Resorts World officials haven't officially commented on the disastrous offering, but we'll take a stab at it, "We had high expectations for Transfix, but ultimately, we rented out some space, so don't drag us into this mess."
The completely predictable closure of an uninspired attraction isn't all that interesting until you dig further. And by that we mean Reddit.
Anyone know why Transfix at Resorts World was closed last night?
by u/Foco_to_Den in vegas
There, you'll find some juicy inside chatter about the attraction and its inevitable implosion.
One post quotes an employee as saying, "Coke-fueled dreams tend not to materialize."
They add, "Between the lack of actual ticket sales, the failure to maintain the art in working order, the high ticket price, the collapse of the original management team and poor employee relations, it was destined for failure."
Another post says, "I worked on it for seven weeks for Production. They terminated the only two guys who knew what they was [sic] doing in [sic] the Production team." Adding, "The CEO was a nut! ABSOLUTE NUT CASE!"
It's in all caps, so you know it's legit.
A Transfix official confirmed, "90 staffers were on the clock on nights when only 300 paid guests visited the show."
The Review-Journal story also mentions artists involved with Transfix aren't thrilled about how the closure has been handled.
Thor Young, Transfix's "director of artist relations and community impact" posted on Instagram, "It's truly heartbreaking to see how one person's ego and greed have put so many artists in the unimaginable position of disrespect and hardship. Overspending and mismanagement by the CEO has bankrupted the company and has left the majority of the art in Las Vegas. There are no resources to deinstall the works and return them as per the contracts."
It appears Transfix was like the immersive version of a Fyre Festival, but without Ja Rule and cheese sandwiches.
We hate seeing business ventures fail in Las Vegas, as we want everyone to prosper, but if an offering must go down in flames, we want it to be a dumpster fire wrapped in a trainwreck flying off a cliff into an active volcano.
Transfix delivered.
This isn't the only upcoming bankruptcy for a prominent Las Vegas offering. Gird your loins.