Three Weird and Wonderful Las Vegas ATMs
Las Vegas has some world-class weird stuff. Thankfully, much of that stuff is wonderful, too. That include three specialized ATMs that have made headlines around the world.
Here they are.
Bitcoin ATM at The D Las Vegas
The D Las Vegas, the casino where this blog spends most of its non-day-job hours, recently unveiled the first Bitcoin ATM in Las Vegas.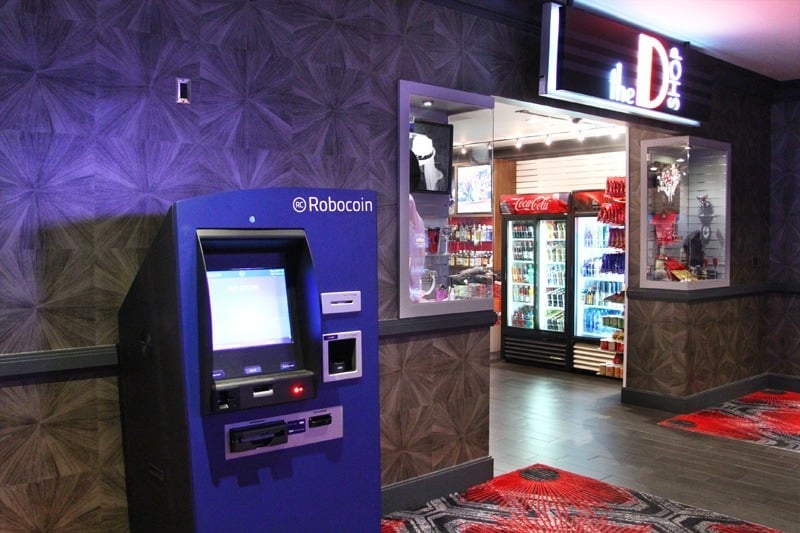 In case you haven't heard, Bitcoin is a virtual currency, of which this blog now owns $200 worth. The Bitcoin ATM makes buying and selling Bitcoin easy, even for those of us who have spent, oh, the last year trying to figure out what Bitcoin actually is.

It helps to think of the purchase of Bitcoin as an investment in a stock. The price when you sell your Bitcoin can be higher or lower, depending upon the going rate.
The Bitcoin ATM at The D does virtually real-time checks (every 10 minutes or so) of the Bitcoin market to determine the price to sell or buy, with a small commission built in for the makers of the machine.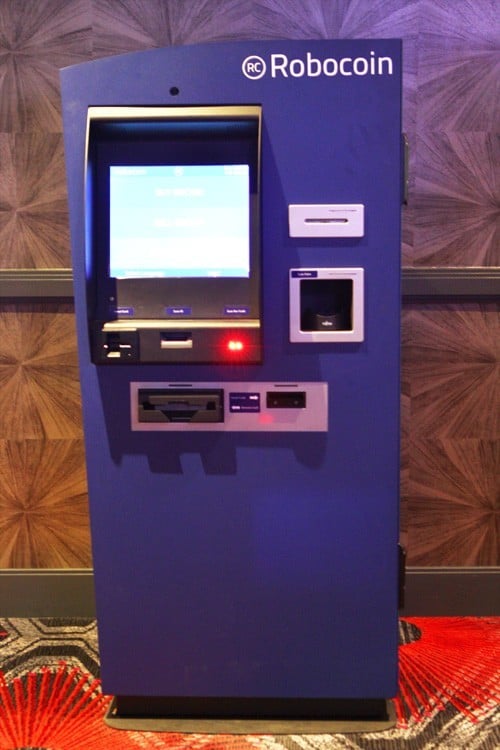 Given the going rate of Bitcoin sits at around $650 a pop, we figured we'd skip the whole virtual currency revolution. Then we learned you can actually buy $1 worth of Bitcoin, and we were in. For a buck, at this very second, you can buy 0.001527 Bitcoin. Our initial investment went up about 20% in a couple of weeks, so our bank's saving account got schooled. Actual results may vary, of course. Bitcoin values can fluctuate greatly.
To accept your Bitcoin, you'll need a virtual wallet. We set ours up at Blockchain.info. When you make a Bitcoin purchase, your shiny new Bitcoin is transferred to your virtual wallet. (The machine scans your virtual wallet's QR code on your smartphone. Yeah, still sort of nerdy.)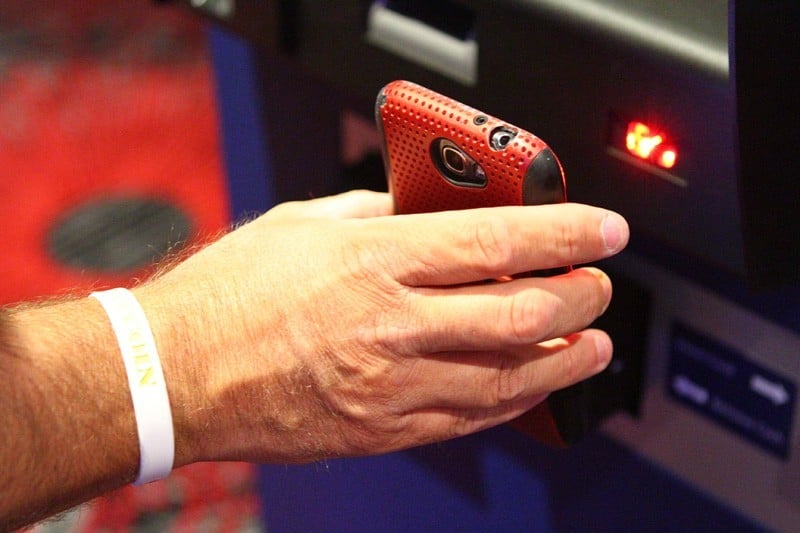 The first time you use the Bitcoin ATM, there are several steps you'll go through to prove you are you, including an I.D. scan and a palm scan. You'll also have your photo taken. Return visits to the Bitcoin ATM are quicker and easier, with fewer security hoops.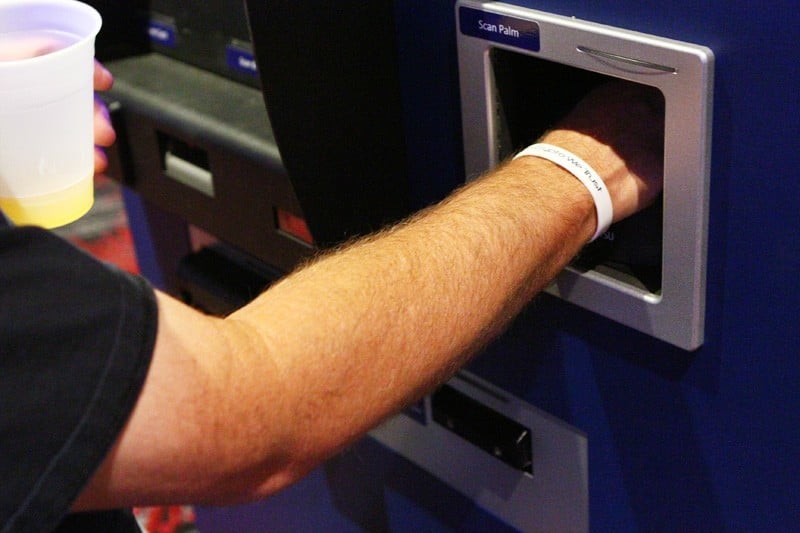 The D was also the first Las Vegas casino to accept Bitcoin as payment at several of its venues, including American Coney Island, Andiamo Italian Steakhouse, D Grill and in the aforementioned gift shop.
Gold ATM at Golden Nugget
The Gold ATM at Golden Nugget was installed back in January of 2011, and it's been quietly dispensing gold bars ever since.

The Gold ATM, like the Bitcoin ATM, does real-time checks (every minute in this case) of the price of gold and adjusts its prices accordingly (with a 5% mark-up).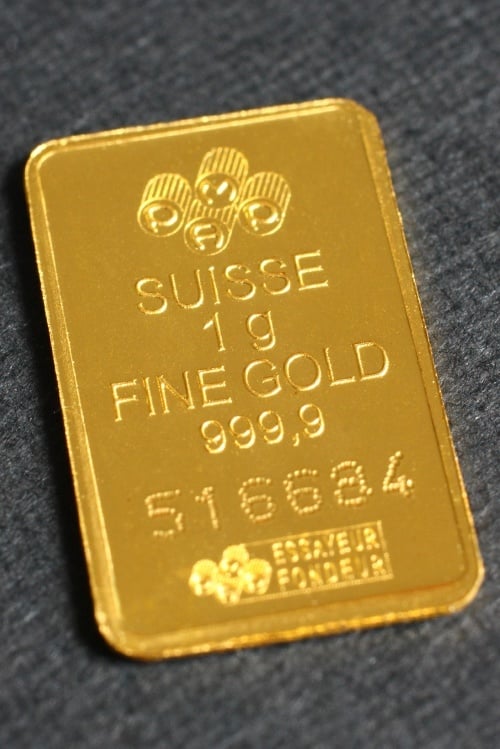 Gold bars of varying weights are available from the Gold ATM: a one gram bar, five gram bar, 10 gram bar, one ounce bar, one ounce Eagle coin and a 10 gram Golden Nugget Special Edition bar.
We got the one gram bar, mainly because we are a Las Vegas blog, not a Wynn.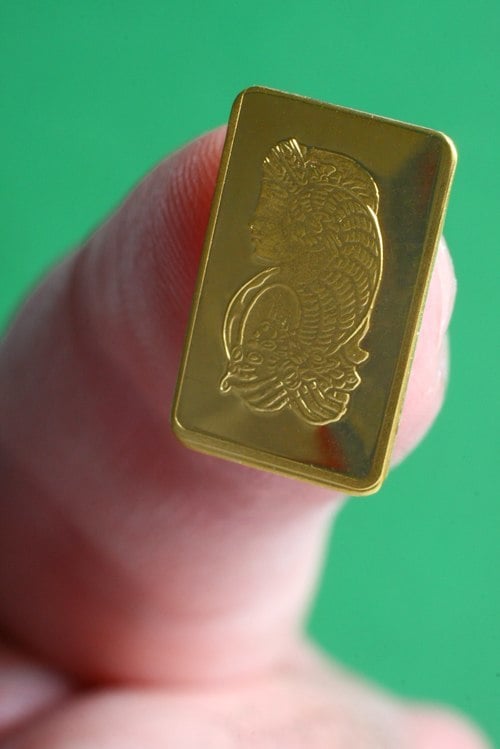 The Gold ATM at Golden Nugget is located just across from the famed Hand of Faith, said to be the world's largest gold nugget, weighing in at a mammoth 61 pounds, 11 ounces.
At the moment, Golden Nugget Las Vegas has a replica of the Hand of Faith, but we have faith the real deal will be back someday. The real Hand of Faith gold nugget is on display at the Golden Nugget Biloxi, Mississippi. Usurpers!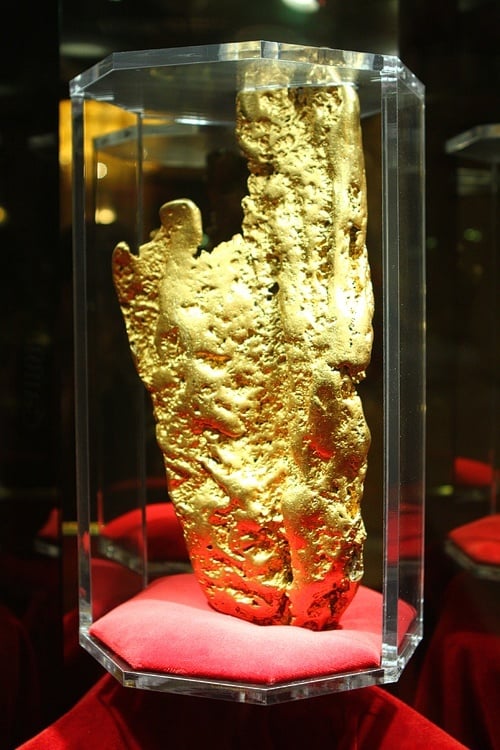 One caveat: The Gold ATM takes cash only, so no credit cards. On the bright side, though, the Gold ATM offers a 10-day money-back guarantee.
Update (12/18/17): The Gold ATM at Golden Nugget was removed in Dec. of 2017.
Cupcake ATM at Sprinkles Inside the Linq
The Cupcake ATM at the Sprinkles store at The Linq pedestrian mall is a newcomer to the world of weird, wonderful Las Vegas ATMs.
The ATM is located on the store's patio, and kicks out cupcakes 24 hours a day, and is restocked throughout the day.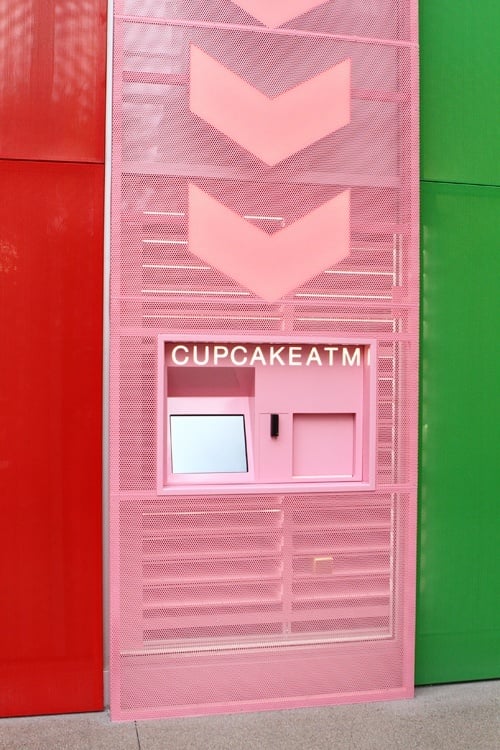 The cupcakes are dispensed in a small box, and cost $4.59. Yes, that's one expensive cupcake, but you can't put a price on a unique Las Vegas experience. Unless you consider a price of $4.59 "putting a price on a unique Las Vegas experience," of course.
Why do we say it's an "experience"? The Cupcake ATM often has a line even when the store is open!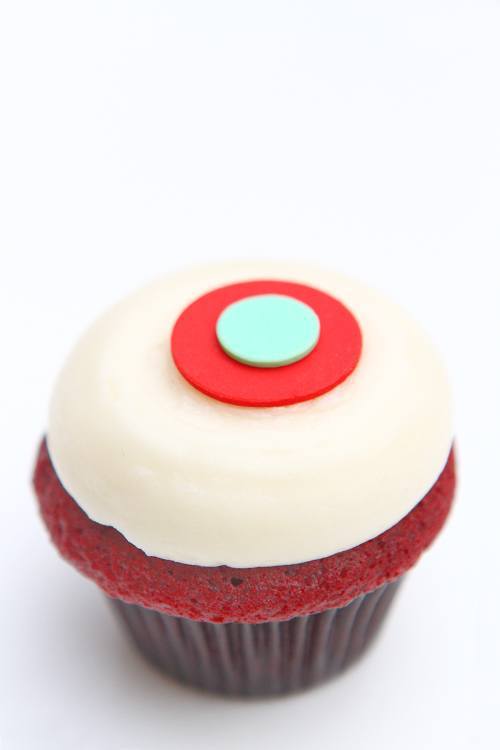 A cool feature of the Cupcake ATM is a touchscreen that includes not only your cupcake flavor options, but also a camera that follows the process of your cupcake being selected inside the ATM and delivered into your drool-slathered hands.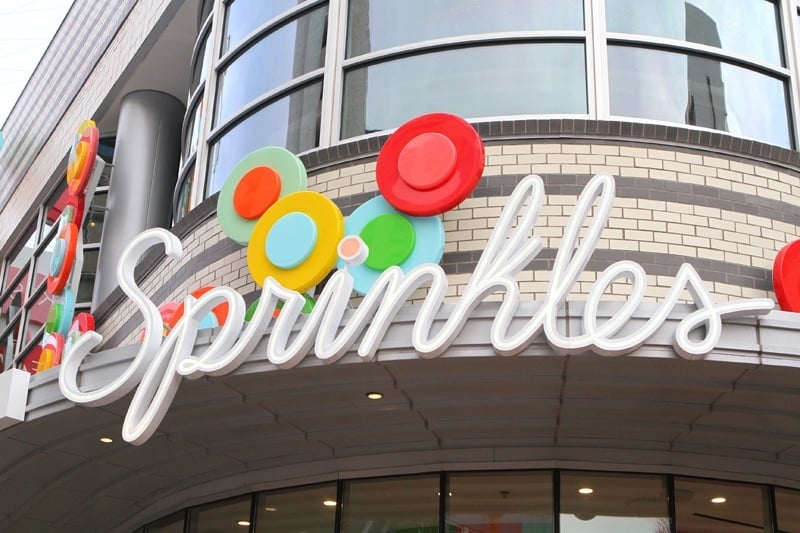 Update (7/5/2019): Sprinkles has closed at Linq promenade, so the cupcake ATM is no longer available there. There are still cupcake ATMs at McCarran airport and the Galleria at Sunset mall.
Update (11/1/20): It's worth noting there another quirky ATM in Las Vegas, a cake ATM at PizzaCake inside Harrah's. The cake slices aren't very good, and they're rather expensive, but you can't put a price on memories!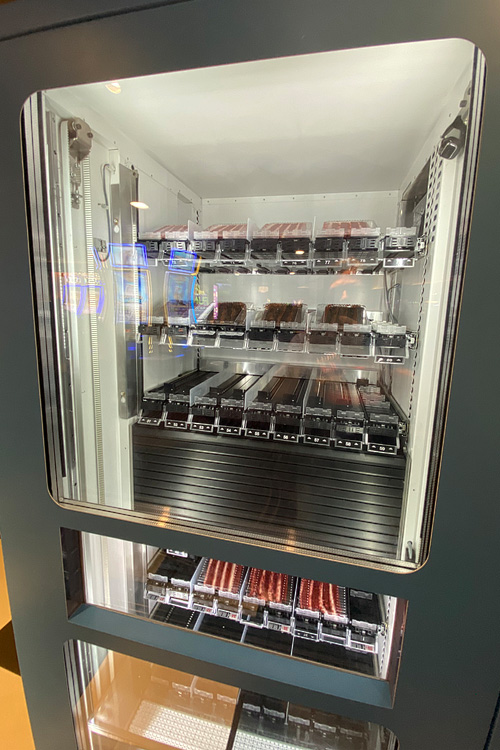 Las Vegas has a little bit of everything for everybody, and these specialty ATMs make for great stories when you get back home. Let us know how it goes!
Looking for more things you must do in Las Vegas? We're all over it.