Tag Lounge and Bar Opens at The Quad Las Vegas, Nails It
We loved the new Tag Lounge and Bar at The Quad before it even opened, so we had to visit again to check it out.
In a world exclusive, which makes it sound far more impressive than it is, we uncovered the inspiration for Tag's name: It's an acronym for "Totally Automated Gaming." (Since it's an acronym, we should probably capitalize it, but shouting puts us on edge, so nevermind.)
Yep, automated. In other words, all the games in Tag have no live dealers. The name also came about because "tag" can relate to social media, as in "tagging photos," or as shorthand for "hashtag."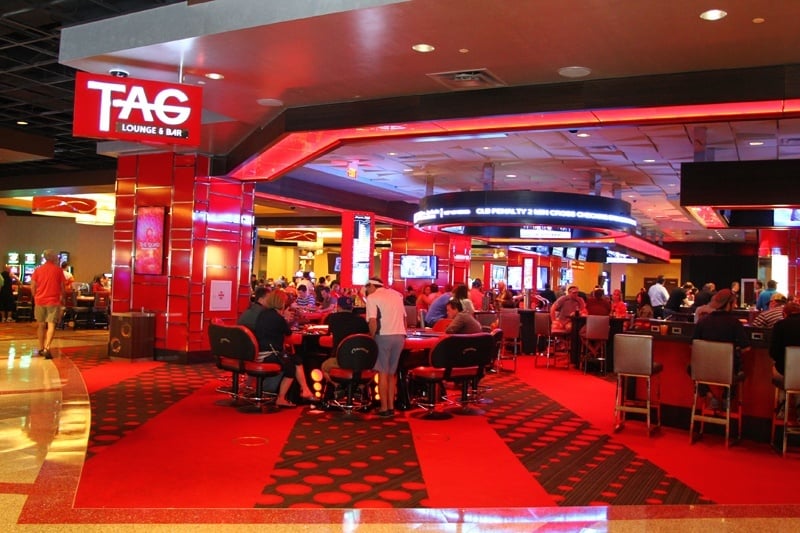 Tag's seductive decor goes a long way toward silencing those who say The Quad's interior is bland. (Also, as we've been saying for some time, The Quad's casino renovations aren't done. Patience!)
Returning to Tag we found more things to like, including tabletop touch screens, like those at iBar at Rio Las Vegas. They're like giant iPads, but without the monthly service plan. The tabletop screens have games and Internet access, making them fun diversions and conversation-starters.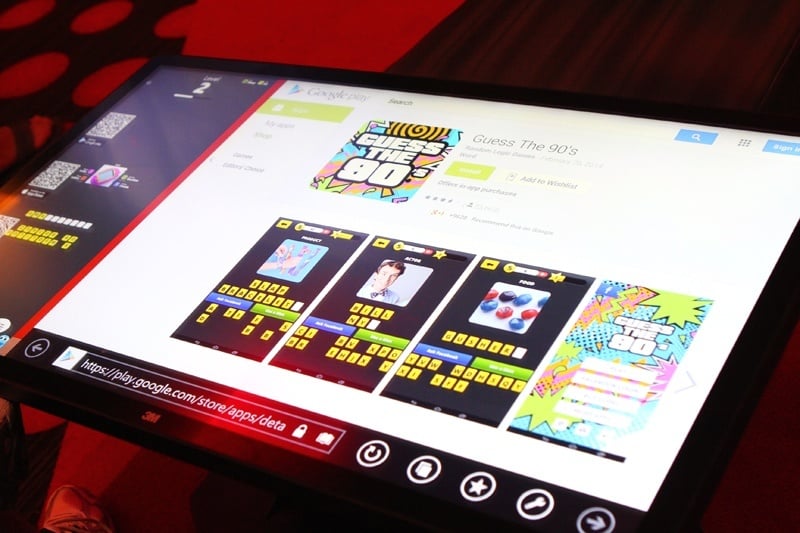 Even on its first day of operation, Tag was doing brisk business.
Here's a video walk-through of our new favorite bar that we haven't actually had time to hang out in but we think you'll like it, anyway.
Tag also features self-serve beer taps. You pre-pay your server, and the beer comes out cold at your table, at your convenience. Much better than ordering a pitcher that gets warm as you work your way through it.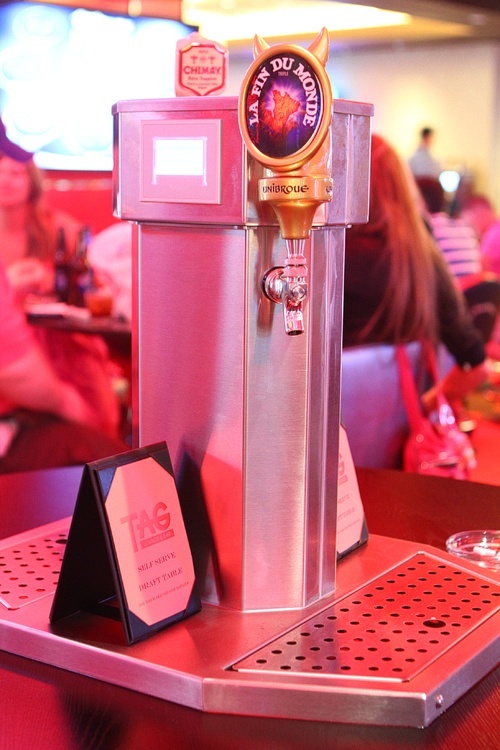 The beer selection at Tag is extensive, and we understand they have hundreds of beers to choose from. Hint: Start with 20 and slowly work your way through the rest.
Tag has dozens of TVs, because everywhere has to. Tag has a bit of a sports bar vibe, but not annoyingly so.

The only aspect of Tag that's sort of a miss is there's a large portion of the bar devoted to what's touted as a "hologram dealer." Yeah, not so much. It's pretty much just a projection of a dealer onto a screen. The quality's fairly good, but there's no real hologram aspect.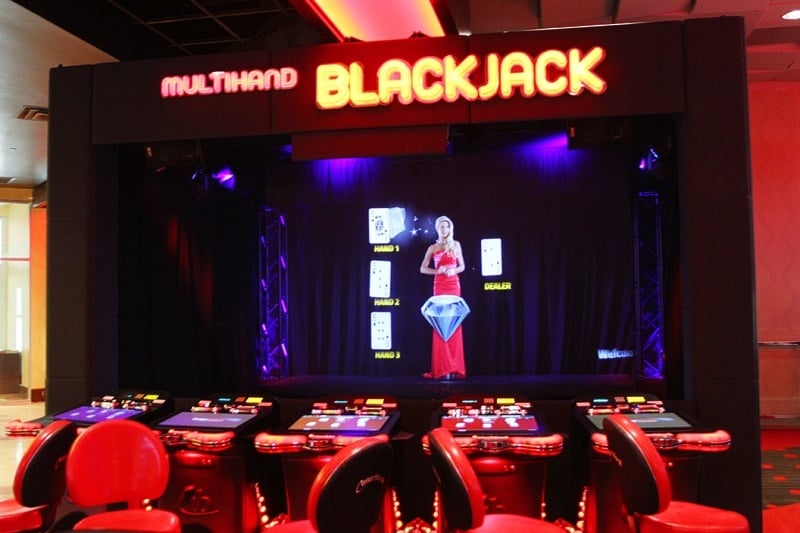 We've become fans of these unmanned video slot machines, as they allow for beginners to learn the games at their own pace and without the fear of being reprimanded by other players or dealers if they make a dumb bet.
So, make sure to add Tag to your list of things to do when you're in Las Vegas.
While the nearby O'Sheas is a smashing success, it's a tad too loud for us, so Tag is a worthy alternative, and we'll be stopping by again soon.
Next up at The Quad? On March 28, another new offering is expected to open. Squeeze Bar will be a new fresh juice bar, near Tag, but opening up out onto The Linq shopping promenade. Which answers the question of what's behind this construction wall.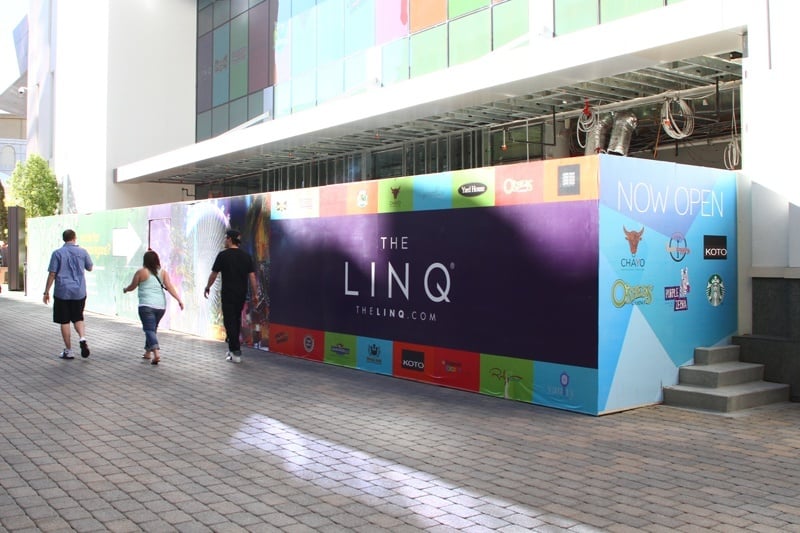 This new offering should provide a healthy alternative to all the liquor-laden slushy drinks available on The Strip and in The Linq.
There's never a dull moment in Vegas, baby! More news to come.