Superfrico Restaurant to Open at Cosmopolitan
The demented geniuses at Spiegelworld have announced the replacement for the shuttered Rose.Rabbit.Lie. at Cosmopolitan resort.
It's a new dining and entertainment concept, Superfrico.
Superfrico, of course, is Italian for "it doesn't mean anything, really, they made it up and also the domain name was available."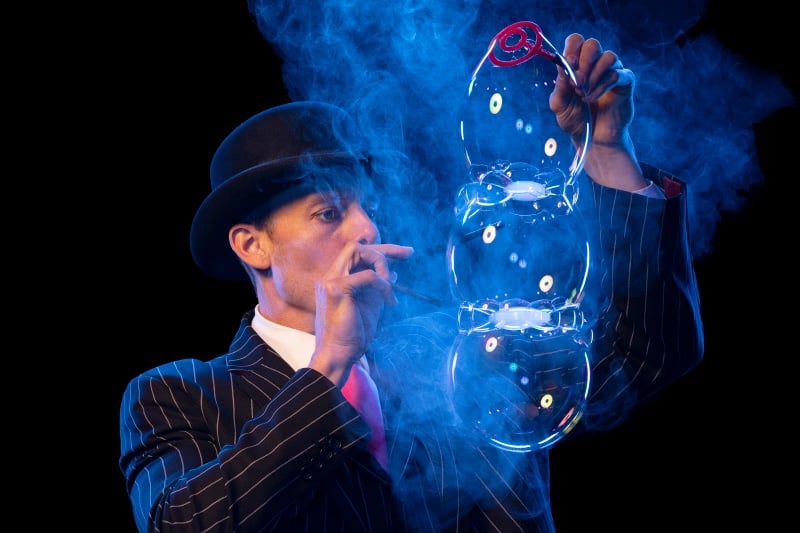 Actually, "frico" is north eastern Italian dish consisting mainly of cheese. In one version of the dish, shredded cheese is added to a frying pan until it becomes malleable and crispy. Plus, you know, "super."
Spiegelworld let the Hollywood Reporter break this news, which we would deeply resent were it not for the fact Spiegelworld tends to kick ass and we can't wait to see what's in store at Superfrico.
Superfrico is described as "a fully integrated dining and cocktail concept" and debuts Sep. 24, 2021, along with the return of its neighbor "Opium," produced by the aforementioned Spiegelworld.
Spiegelworld also produces "Absinthe" at Caesars Palace and "Atomic Saloon" at Venetian.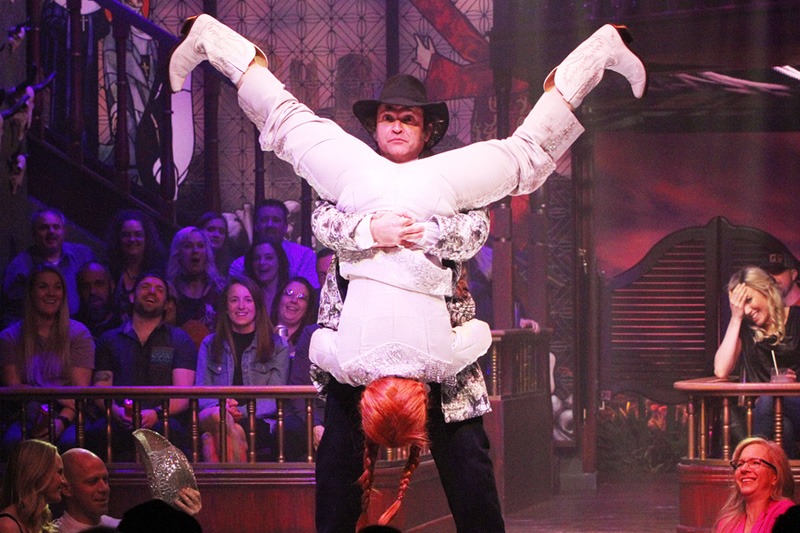 While "Absinthe" is widely regarded as the best show in Las Vegas, according to us the last time we saw "Opium," the title of "Best Show" may have to be shared.
All the Spiegelworld shows are variety shows with hefty amounts of raunchy comedy. "Opium" wasn't a strong contender for "Best Show" when it opened, but a good number of changes have been made (including softening its science fiction theme), and it's utterly mesmerizing.
The strength and originality of "Opium" bodes well for the new restaurant concept, and guests can expect the unexpected.
Superfrico's "Italian-American-Psychedelic" menu will feature pizza, pasta, steaks, seafood, small plates and "photo-worthy desserts."
Our pal and Spiegelworld's head oddball, Ross Mollison (pictured below), says inspiration for Superfrico came from Tokyo's Robot restaurant. Let's just say Robot restaurant is all about sensory overload.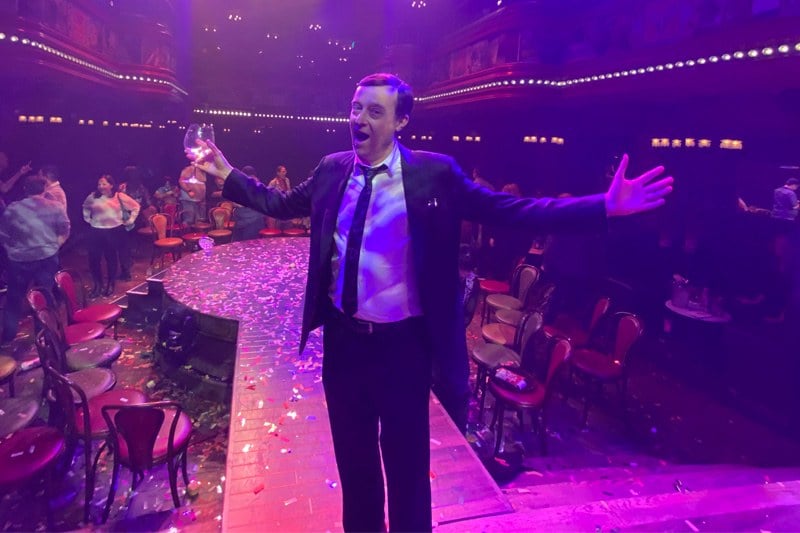 A unique element of Superfrico will be its overlap with "Opium."
As the Hollywood Reports relays it, "Superfrico's interconnected bars, lounges and dining rooms will create a 'clusterflourish,' as Mollison puts it, as performers come and go from their dressing rooms to the Opium theater through Superfrico's kitchen and dining rooms."
Dibs on Clusterflourish as a band name.
While a previous Spiegelworld effort at Cosmo, "Vegas Nocturne," ended prematurely (it lasted six months), Superfrico sounds like it could go the distance.
Supper clubs—where food, drinks and live entertainment collide—are all the rage in Las Vegas at the moment, with Delilah opening at Wynn (in the Alex restaurant space) and "Mayfair" replacing Hyde nightclub at Bellagio. The results aren't in for these venues just yet, but Superfrico could add some critical mass to the trend.
We aren't a huge fan of live entertainment in restaurants, but Mollison assures the curated "moments" at Superfrico won't interrupt the flow of the evening.

Ultimately, Spiegelworld has earned its stripes in Las Vegas, and we're up for anything they're up to.
Spiegelworld exudes creativity, and while Las Vegas has lots of amazing restaurants, not many have bubble blowers, sword swallowers and contortionists in the mix.
Visit the predictably weird-ass official site for Superfrico here. Watch for more teases on the Twitters.
Spiegelworld has the chops to deliver on its promise to shake things up and deliver an experience you can't find anywhere else.
We can't wait to give Superfrico a go.