Balloon Ride and Bar Set to Lift Off at Area 15
Area 15, touted as an "immersive art and entertainment district," is getting a new bar, but with a twist. It's also a balloon ride.
The new bar, called Rise, is slated to open in fall of 2021.
Rise will double as a thrill ride, courtesy of a tethered balloon.
Guests will be lifted 131 feet into the air, which seems very specific, but we are a global leader in snark, not a global leader in tethered balloon structures.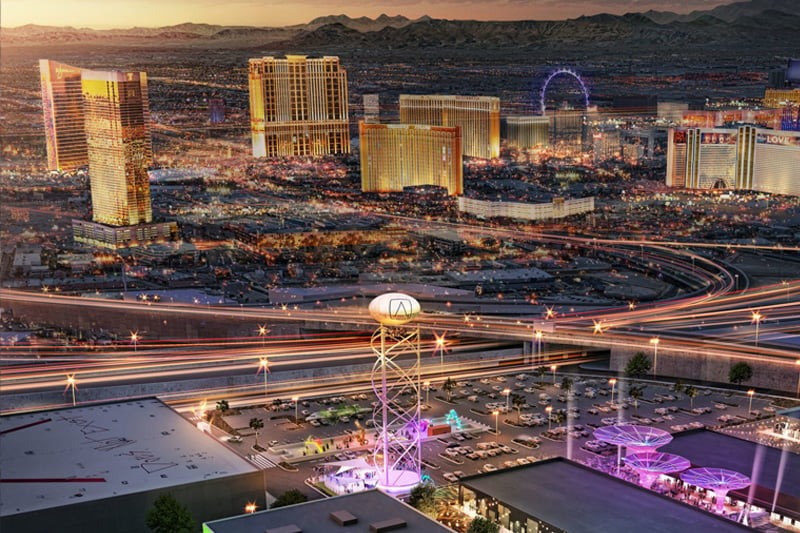 Guests will be lifted via a 16-person gondola and enjoy a 360-degree panoramic view of the Las Vegas Strip.
Tickets are $18 for adults, $12 for children. We assume the kids won't get to have cocktails, which is one of the reasons it sucks to be a kid. Another is parents yelling at you while you're trying to enjoy playing sports. These idiots need to STFU, seriously.
Most media reports about this new bar attraction featured cutting and pasting from the news release. In fact, we couldn't find even one story that mentioned this is a tethered balloon, despite the fact the news release clearly says, "Manufactured by Aerophile, the global leader in tethered balloon structures, Rise will be the first of its kind built in the United States."
At which point somebody, anybody, needed to say, "What could possibly go wrong?"
That's why you have us.
What could possibly go wrong?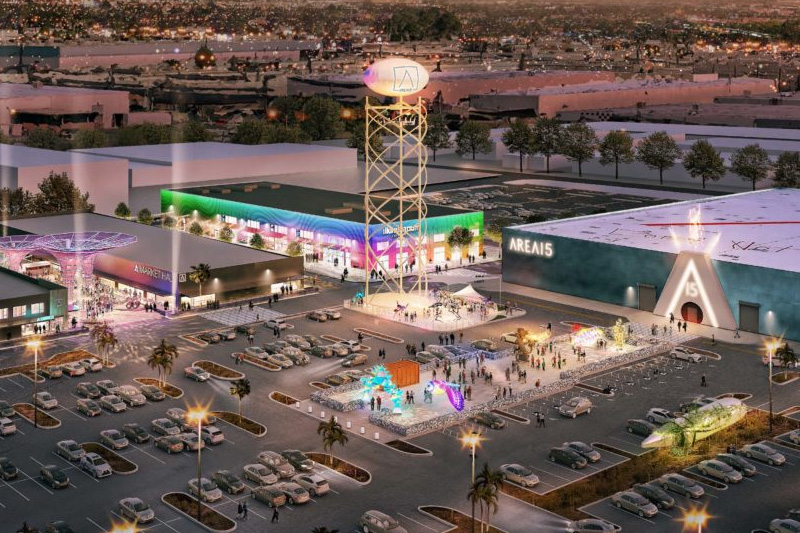 In a longstanding tradition of Las Vegas media having very short memories, nobody mentioned the fact Las Vegas already tried a tethered balloon attraction. It was called Cloud Nine.
Cloud Nine was across from Mandalay Bay and closed after high winds trashed the balloon. Thankfully, nobody was injured.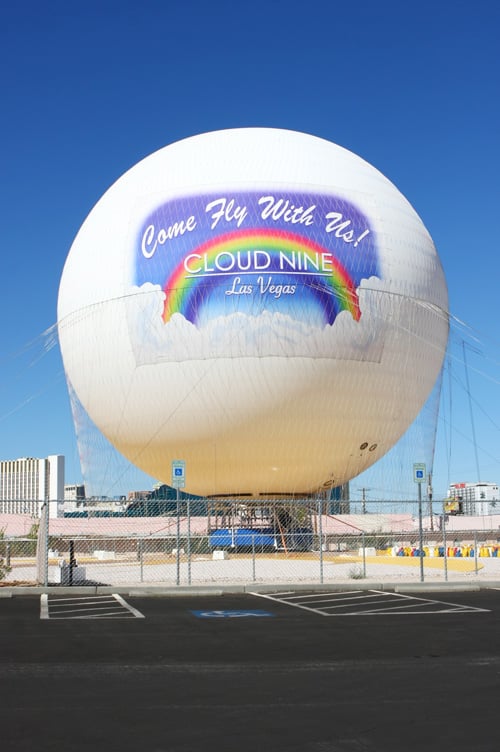 We are sure Rise and its builders and operators are well aware of the sometimes fierce winds in Las Vegas, so this new bar attraction will go off without a hitch.
Rise definitely fits with the quirky offerings at Area 15. The interactive mall sits just off the I-15, just west of the Las Vegas Strip.
We initially predicted Area 15 would be a colossal failure and an embarrassment to malls everywhere.
Then we actually went, and realized it's awesome.
The anchor of Area 15 is Omega Mart, a massive, mind-bending art exhibit with a mysterious twist. Omega Mart is easily the best non-gambling thing to do in the history of Las Vegas. Mainly because Nevada brothels aren't technically in Las Vegas.
Area 15 also features a 360-degree Van Gogh exhibit, Particle Quest (augmented reality), Wink World ( psychedelic art house), Oz Experience (more virtual reality), Haley's Comet (indoor zipline), Birdly (flight simulator), Brainstorm (more interaction), Lost Spirits Distillery (we don't exactly know what it is), Dueling Axes (ax throwing with a full bar), Five Iron Golf (golf simulator),
Virtualis (free roaming virtual reality) and Museum Fiasco (badass "immersive sound and light spectacle"), among others.
Here's a look at Museum Fiasco.
Area 15 isn't your grandpa's shopping mall, and the venue continues to serve up new ways to entertain and intoxicate.
As we have heights challenges, we may not personally do the Rise experience, but it's sure to give guests a new perspective of the Las Vegas Strip, along with copious libations, so we're onboard.