Squeeze at The Linq Offers a Fresh Twist On Juices and Hooches
Squeeze, a juice bar at The Linq shopping district, recently opened without much fanfare, but is sure to grab the attention of those seeking a fresh alternative to the typical beverages served on The Strip.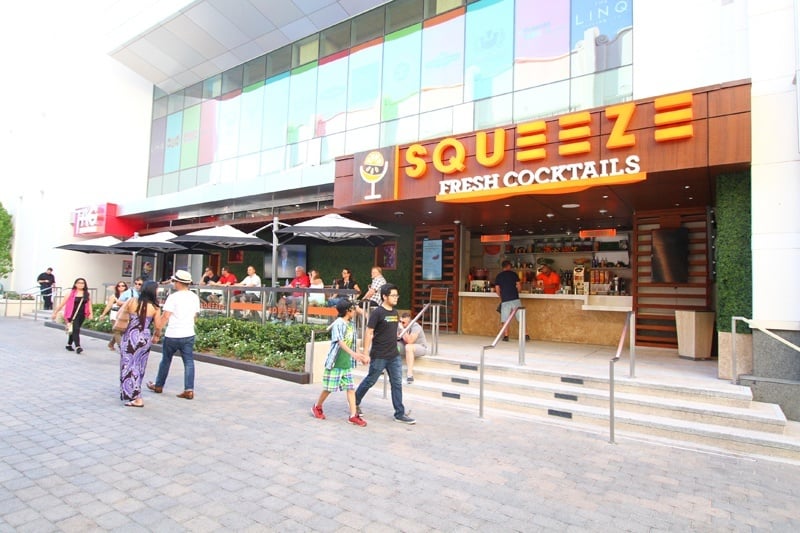 This new offering serves up fresh-squeezed juices and smoothies, most of which can be combined with liquor if health isn't your primary concern. The menu at Squeeze also features mimosas, sangria, margaritas, mojitos and other tempting concoctions.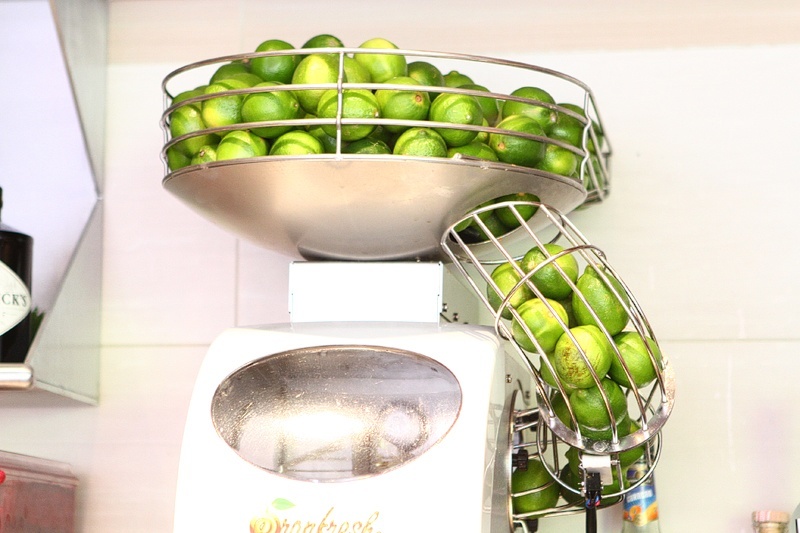 While this blog is not exactly a juice person, we hear for many visitors this convenient source of fresh-pressed juices is a gift from the Vegas gods.
Customers at Squeeze during our visit also raved about the shop's sangria, which marinades for a week, giving it an extra kick.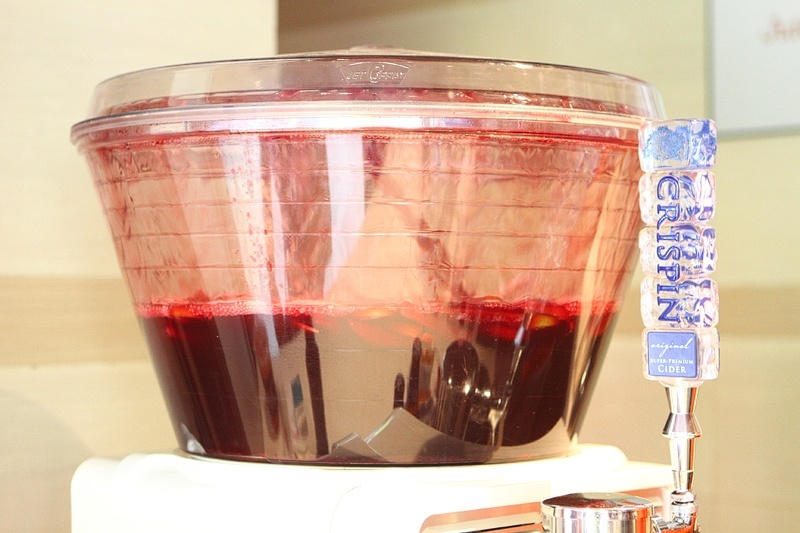 Guests can either choose signature items from the menu or mix-and-match the various juices to build their own drink.
Drinks come in 12 or 16-ounce sizes. Prices are $9 for 16-ounce smoothies, $7.95 for 16-ounce fresh juices, $9.95 for the build-your own juices, $13.95 for mimosas, $9.50 for the sangria, and about $10 for fresh cocktails.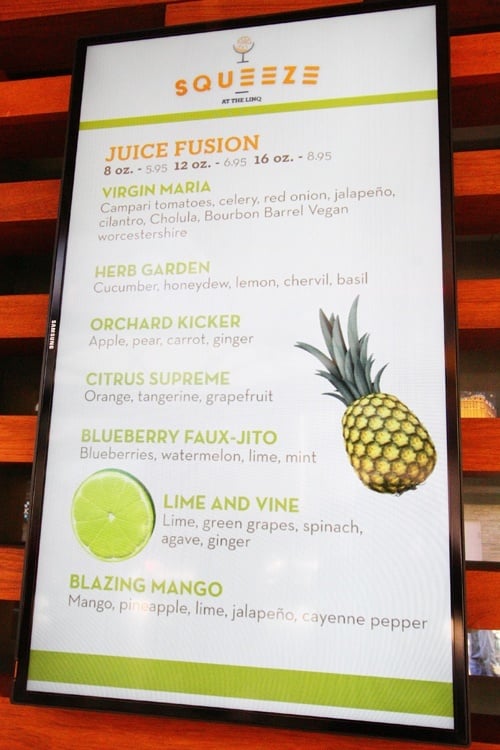 Signature cocktails include drinks like a Watermelon Margarita, the Morning After Mojito, Machete Muddles, Tangerine-Lavender Daisy, Kiwi Blast, Jasmine Collins and Fresh Squeezed Bloody Mary.
A few gluten-free snacks are also available, like a turkey club wrap and Thai mango salad, but the juices are the star of the show.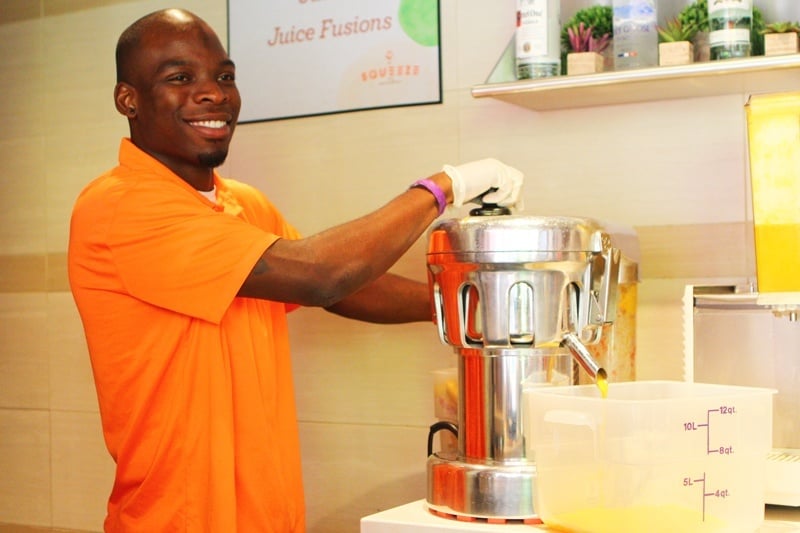 Icons on the Squeeze menu are a handy way to see which drinks are "Best for Hydration," "Great for Health," "Best Immunity Booster," "Best Hangover Relief" and other designations.
Squeeze has just about the best possible location at The Quad, just a few feet inside the mall entrance, next to the entrance to Tag Bar at The Quad.
Everyone we talked to was extraordinarily excited about the drinks they ordered, so we'll take that as a sign there's a pent-up demand that Squeeze and Caesars Entertainment, the company that owns The Quad and The Linq, are happy to fill.