Here's What's Ahead for Rio, Including New Room Renovation Pics
Big things are in the works at the beleaguered Rio resort.
While ownership of the casino changed awhile back, Caesars Entertainment continued to operate Rio (some would say into the ground). The new owner, Dreamscape, is set to take over on Oct. 1, 2023.
Dreamscape wasted no time sharing specifics of its planned $350 million investment in the long-suffering Rio, including photos of what the hotel's new rooms will look like.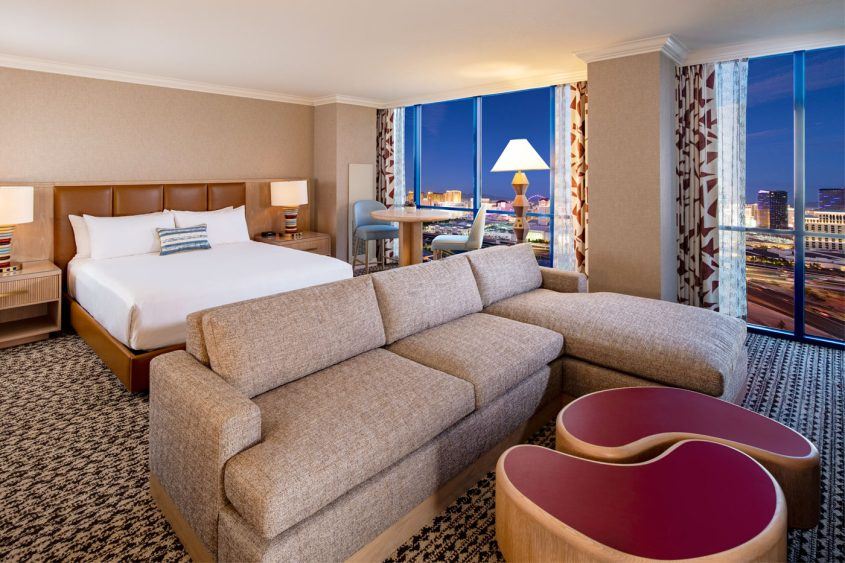 Dreamscape recently ran its plans by the Gaming Control Board. The Gaming Control Board will recommend licensing, and the Nevada Gaming Commission is expected to rubber stamp the approval at its meeting on July 27, 2023.
Dreamscape began working on changes a number of months ago, including plans to turn the Rio's former buffet space into a food hall, what old-timers refer to as a "food court."
The Rio's room renovations will begin with the 1,500-room Ipanema tower. The Masquerade tower will get some love, too, but the process will be phased to try and keep disruption to a minimum.
Along with the $350 million investment in a renovation, Dreamscape said at the Gaming Control Board meeting it will forge a partnership with Hyatt Hotels Corp.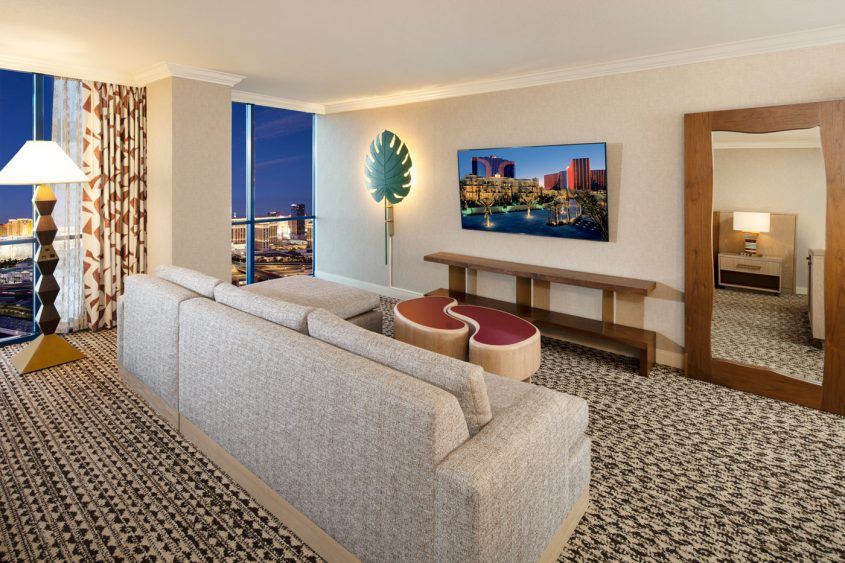 One of the concerns about Rio, other than its diminished reputation in recent years due to neglect (it made no sense for Caesars Entertainment to invest in a resort it was exiting), was its viability given Caesars Entertainment will take its massive database when it vacates the building at the end of the operation agreement.
Hyatt has a girthy database.
The takeover of operations by Dreamscape will be fascinating to watch.
The company has already locked in Penn & Teller with a mutually beneficial four-wall deal. The duo's contract has been extended through 2026.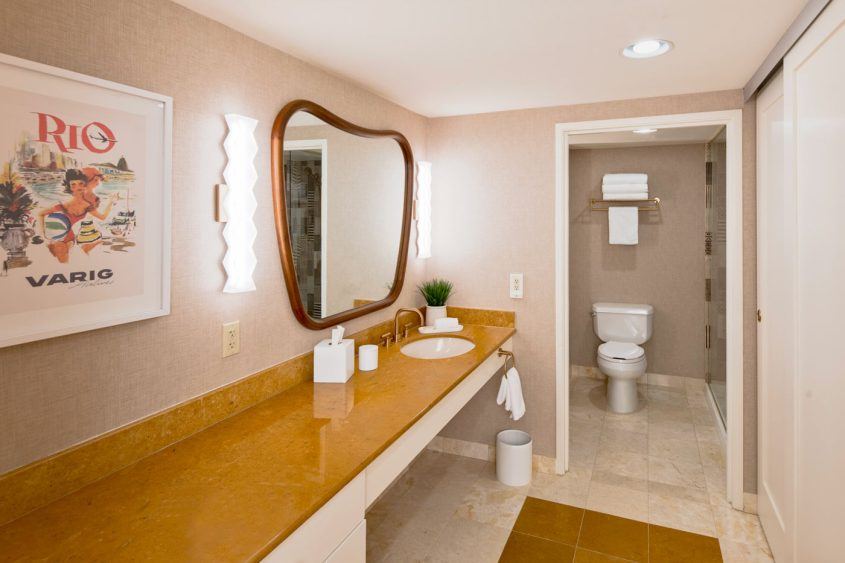 Another intriguing element of the Dreamscape overhaul of Rio involves who's doing it: Marnell Architecture, among others. Marnell was the original developer and owner of the Rio.
So, things are looking up at Rio, and there's only one nagging bit of awkwardness remaining.
Dreamscape announced in Feb. 2023 it had raised $850 million in capital for its projects, but Rio is getting $350 million.
Given the scope of the Rio facelift, that's not a lot of money.
We are faced with the reality this telegraphs Dreamscape intends to spruce up Rio and sell it.
It's not too surprising, especially given Dreamscape is a real estate investment company.
Another hint as to the future of Rio? The former CEO of Cosmopolitan, CEO Bill McBeath, is involved with Rio as a consultant on the project, and we hear his deal involves some equity.
Bill McBeath knows a little something about turning a casino around, as he is said to have made $70 million when the Cosmo sold.
It's unlikely the Rio will be particularly lucrative to operate, even after a renovation. Its off-Strip location has always been challenging, and Palms is struggling across the street, despite a massive investment ($690 million) by Station Casinos to try and return Palms to its former glory. Palms is maybe generating $25 million a year in EBITDA (earnings before interest, taxes, depreciation and amortization). Palms is now owned and operated by the San Manuel Band of Mission Indians, or possibly the Yuhaaviatam of San Manuel Nation, nobody can really keep track.
Anyway, a leadership shake-up at Palms is anticipated.
The point is Rio is a fixer-upper, not a long-term investment. Rio has far more rooms than Palms, but still.
We don't care that much about all the inside baseball, though. Rio is sad and any improvements are welcome.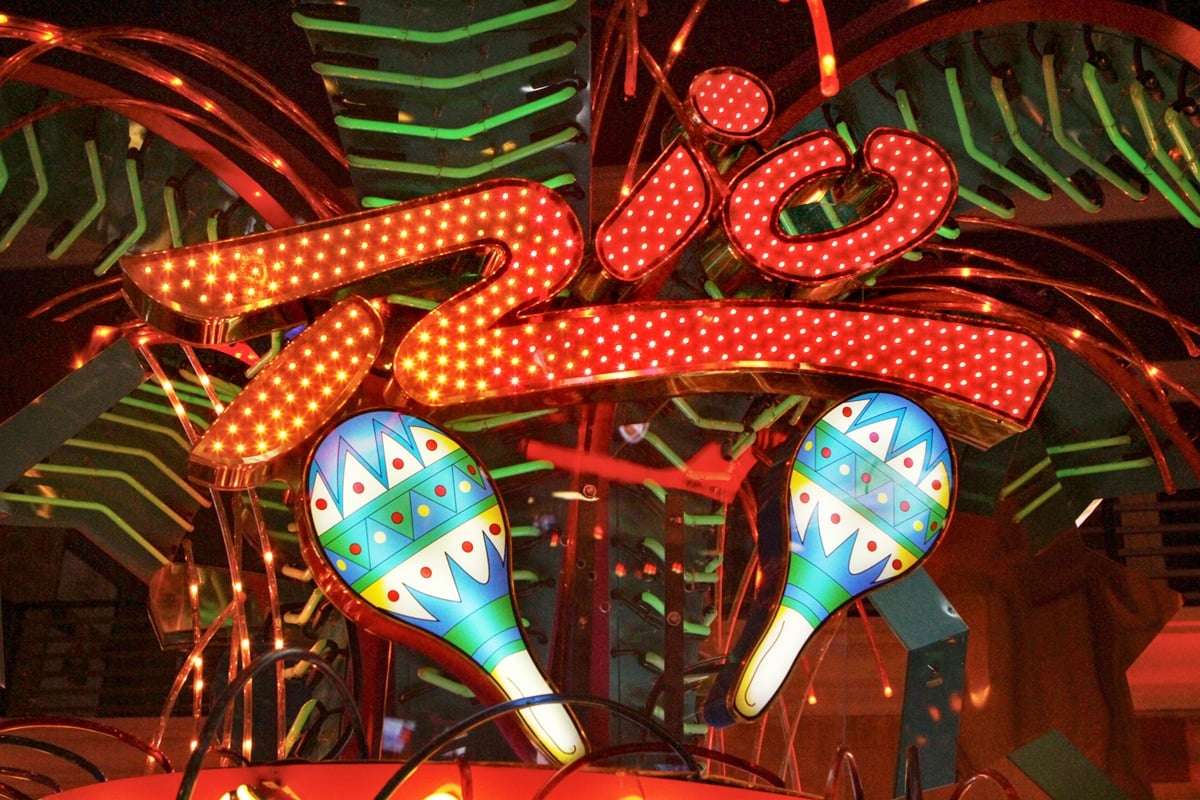 The one twist in the Rio story that could keep Dreamscape from flipping it?
There's still a chance Rio's land could be used for the Las Vegas A's ballpark. No, really. It's one of several scenarios that could still unfold, especially because Dreamscape offered the Oakland A's 22 acres for $1.
The stated site (right now) for a new ballpark is Tropicana, but previously the stated site was the Wild Wild West site, and there's also the possibility the A's stay in Oakland and the whole thing is moot.
A baseball stadium might not do much for Las Vegas, but it would be a coup for Dreamscape.
Anyway, there's more to come for the Rio. Even at its worst, Rio is a perfectly fine resort and a $350 million investment is likely to fix a lot of the most visible problems.
Crews have already started prepping the exterior for a fresh coat of paint, and there are more surprises in store, we're told.
Let's go, Rio.