Seth Rogen Slams Donald Trump on Twitter for Exaggerating the Size of His Erection in Las Vegas
Republican Presidential candidate and acknowledged asshat Donald Trump got into a Twitter spat with actor Seth Rogan during the candidate's recent visit to Las Vegas.
The Donald Tweeted from his Trump International Hotel, calling it the "tallest, most beautiful building in town."
Seth Rogen Tweeted in response, "It's the fourth tallest building you lying shit pile."

Oh, Twitter, you never fail to entertain!
According to the Internet, which as everyone knows is never wrong about anything, the Stratosphere is the tallest building in Las Vegas at 1,149 feet.
The Strat is also the tallest observation tower in the United States. Because the Stratosphere is "not fully habitable," though, it's not considered a building, per se. We have no idea why, but we are a Las Vegas blog, not an architectural engineer.
The next tallest building is the Fountainebleu hotel (at 735 feet). That project crapped out in 2009, but for Rogen's assertion to be true, it has to count.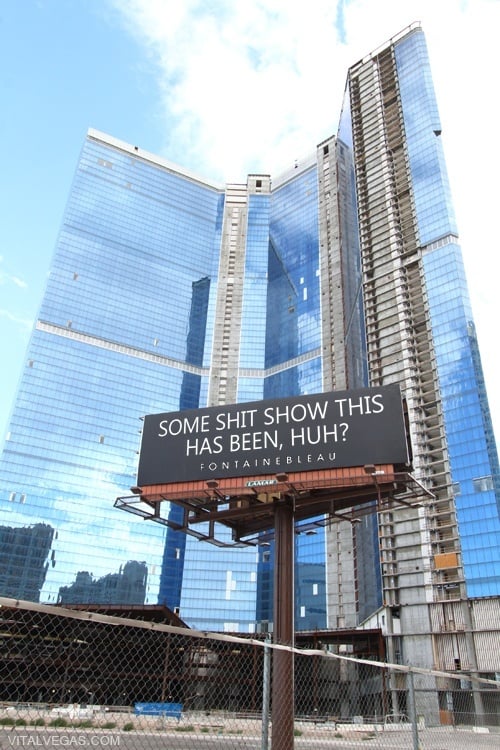 Next up are The Palazzo (642 feet) and Encore (631 feet), followed by the fourth tallest building in Sin City, Trump International Hotel & Tower at 620 feet tall.
The Internet describes Trump International as the "tallest residential building" in Las Vegas, so perhaps that's what Donald Trump meant.
While it may not be the tallest building in Las Vegas, few would dispute Trump's hotel is beautiful. It's dramatic and more than little phallic, with a gleaming, gold exterior.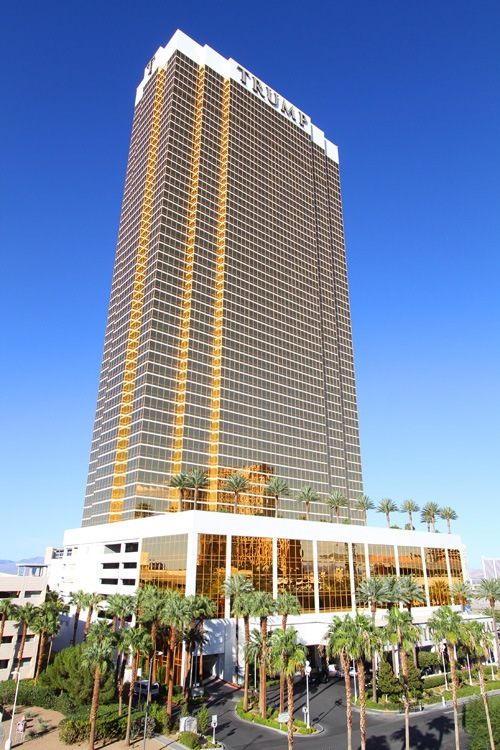 When (and if) the Resorts World resort is completed, it will trump all the other non-Stratosphere contenders for the title of tallest building in Las Vegas at 679 feet.