Genting Group Breaks Ground on $4 Billion, Asian-Themed Resorts World Las Vegas
Las Vegas-watchers have grown a little jaded in recent years, given a string of high-profile projects which have made grand promises but faltered or failed to materialize at all.
Now, another massive project has broken ground and all eyes are on Genting Group and its sprawling Resorts World Las Vegas. Genting broke ground on Resorts World on May 5, 2015.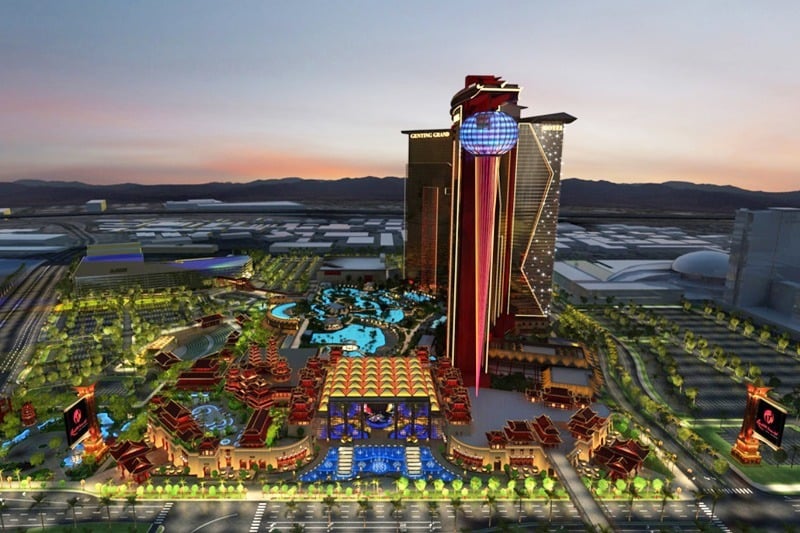 Genting Group was founded in 1965 and operates resorts in Malaysia, Singapore, South Korea, the U.K, the Bahamas and the U.S. The company is also a major shareholder of Norwegian Cruise Line.
Let's take a quick look the possible future of the Las Vegas Strip. It looks like Sin City's ball is about to drop!
The Resorts World Las Vegas groundbreaking was accompanied by speakers speaking, politicians politicianing and Chinese lions lioning.
The groundbreaking hoopla was accompanied by renderings of Resorts World Las Vegas we haven't seen before, including this one of the casino.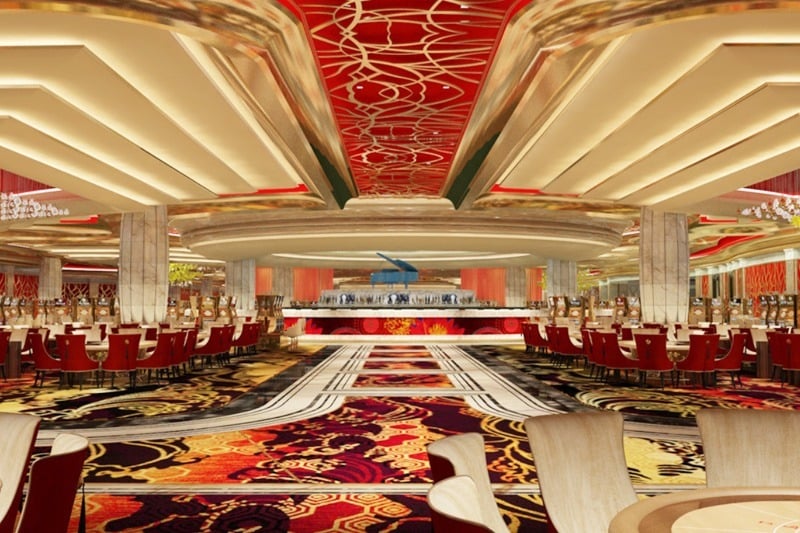 Resorts World will be built on the site of the former Stardust, this blog's all-time favorite casino, and even the potential of a panda habitat (no, really) at Resorts World is unlikely to change that.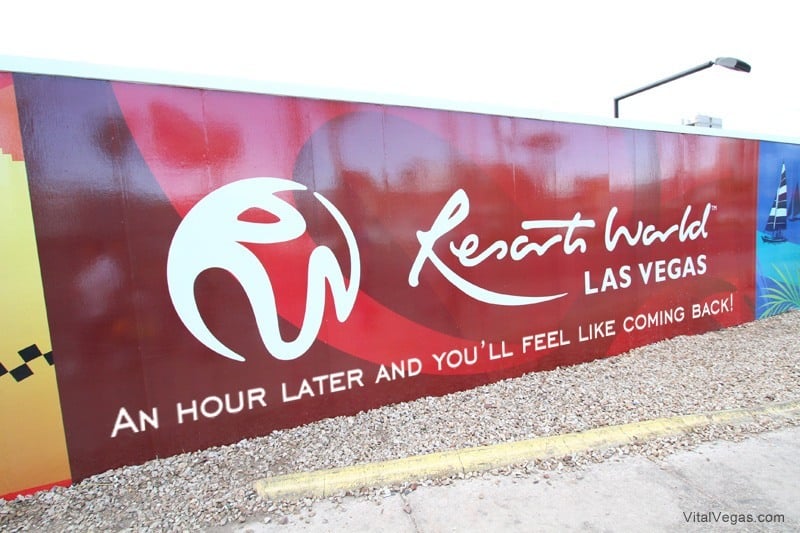 Resorts World is next to Circus Circus, but don't hold that against it. Resorts World is being built on the site of the abandoned Echelon project.
Construction on Echelon was stopped in 2008 due to the economic downturn, not to mention a fair amount of what's commonly called "bone-headedness."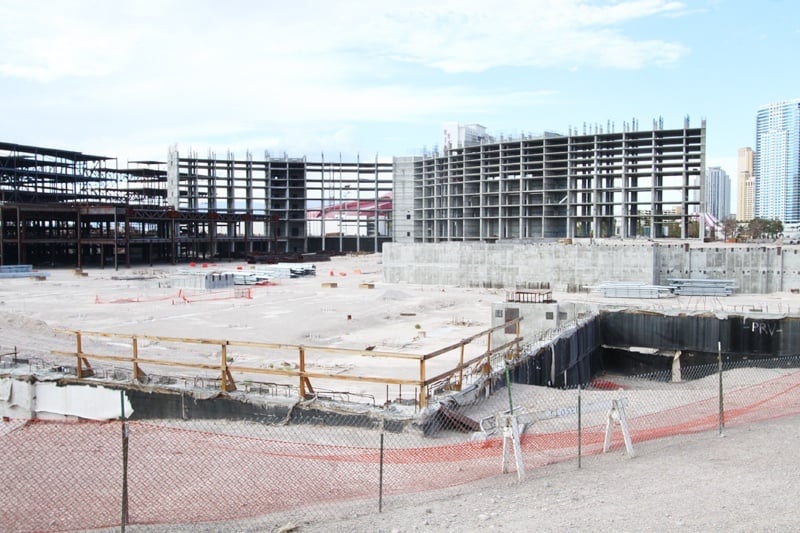 If Resorts World becomes a reality (because, again, groundbreakings are the easy part), the expansive destination will feature 3,000 rooms in its first phase, as well as 3,500 table games and slots.
Here's another view of the finished product.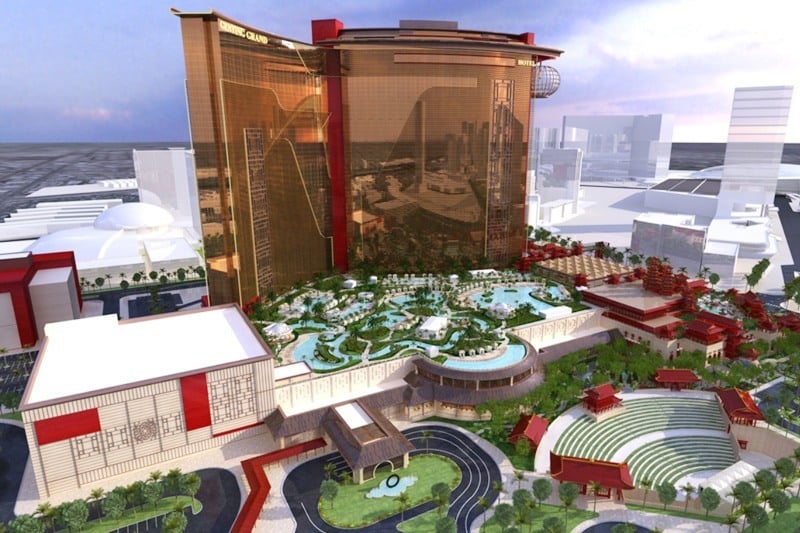 The resort will also presumably boast an indoor water park, aquarium, outdoor amphitheater (lower right, above), Chinese gardens (below, possibly), a bowling alley, observation deck, a 4,000-seat theater and a Panda Express.
Just wanted to make sure you're still paying attention.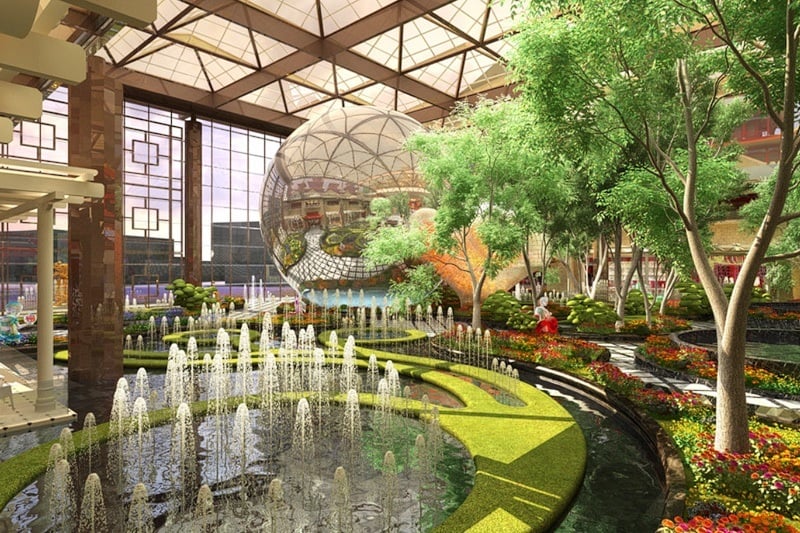 Resorts World is slated to open in 2018.
Las Vegas mogul Steve Wynn described that 2018 opening timeline "ambitious." Then again, what would Steve Wynn know about building Las Vegas resorts?
Find out more on the official Resorts World Las Vegas site.