Scaled Back Tropicana Reopens on The Strip
Tropicana was down, but it's definitely not out. The classic casino reopened on Sep. 17, 2020.
Tropicana has been closed since the Las Vegas casino shutdown on March 17. Most casinos reopened June 4, 2020, but Trop choose to remain closed to gauge demand.
The old girl is back, although she's been trimmed down a bit, so expectations should be adjusted accordingly.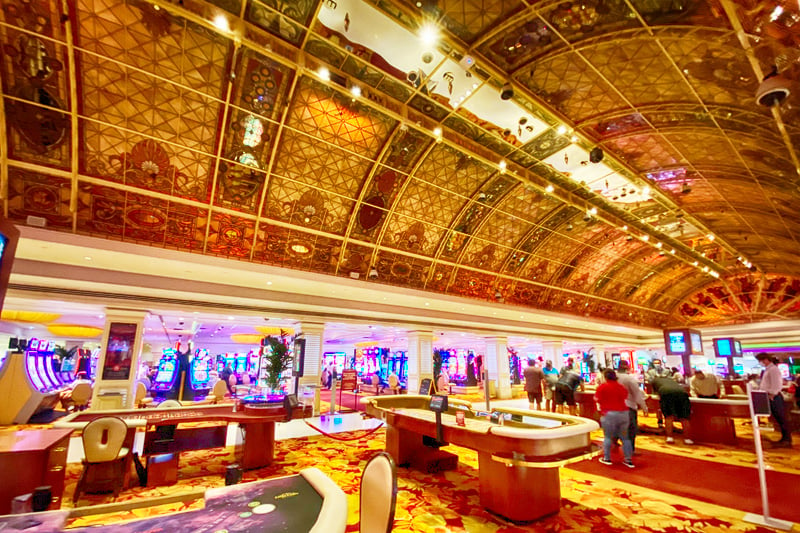 Tropicana's showroom is dark, obviously, and dining options are few at the moment.
The resort's best dining options are closed temporarily, including Robert Irvine's Public House, Bacio, Lotus Asian Kitchen and one of our go-to steakhouses on The Strip, Oakville.

The beverage situation is in flux as well, with Trago Lounge out of commission so far.
Guests can still get snacks and drinks at venues like Trop & Go, Starbucks and the Chill'm Bar just off the casino floor.

The casino is taking things slowly as well, with fewer table games, but when it comes to gambling, something is always better than nothing.
There were rumors Tropicana might not open again under the current ownership as Penn National Gaming has said it's up for sale, but we were happy to see Trop return while a sale is being sorted out.
Technically, Trop is owned by Gaming & Leisure Properties, Penn's REIT (real estate investment trust). Long story.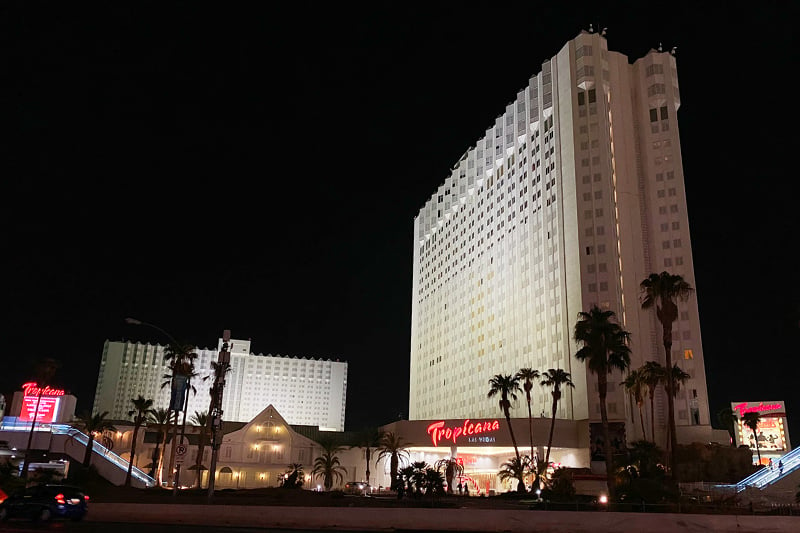 A temporarily streamlined Tropicana is still a great time, and there's an ample selection of slot machines, or as we like to call them, "Retirement Windfall Delivery Devices." (Actual results may vary.)
While Trop's amenities may be limited for now (no valet), the resort's pool and spa are open.
As is the case with lots of Strip hotels, Trop has some excellent deals at the moment, so you'll want to take a look. Midweek rates are $39. That's not great news for Tropicana, but it's spectacular news for visitors.
We enjoyed our first visit to Trop since it reopened, although we did miss Trago and Oakville.

Cautious optimism is probably wise at this juncture, but there are signs Las Vegas is ready to spring back to life, especially now that bars have reopened.
Tropicana has been a fixture on The Strip since 1957, and you'll want to add it to your list of stops when you're in town, even if you're just checking out the casino's glorious, 4,000-square-foot stained-glass ceiling.