Tropicana Las Vegas Sold Amidst Coronavirus Shutdown
The owner of Tropicana Las Vegas, Penn National Gaming, has sold the casino to its real estate investment trust (REIT), Gaming & Leisure Properties, Inc.
Penn National Gaming will continue to operate the resort.
Penn National will get $337.5 million in "rent credits" (the equivalent of five months rent) from Gaming & Leisure, its principal landlord. See the news release.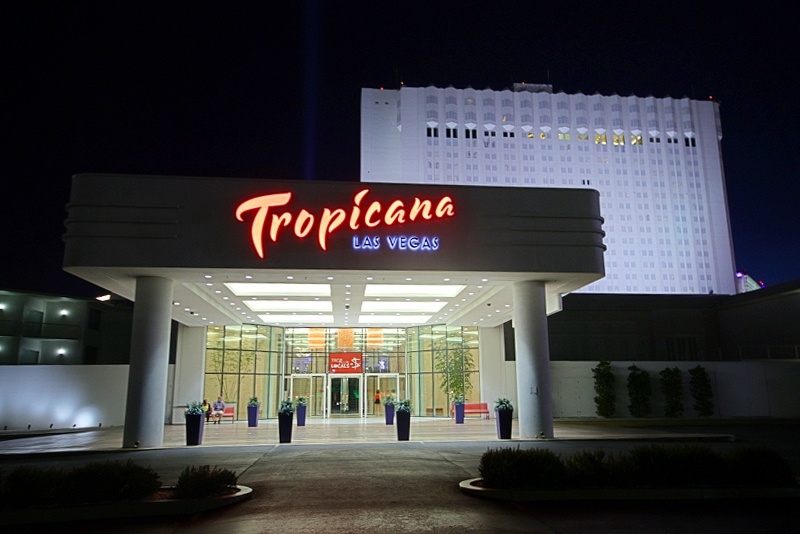 For comparison purposes, MGM Resorts pays $292 million a year in rent to Blackstone Real Estate for Mandalay Bay and MGM Grand.
A sale of Tropicana has long been rumored. We know this because it was our rumor. No one could've predicted this turn of events, however.
The sale of Tropicana is largely due to "liquidity pressure" resulting from the coronavirus shutdown. Translation: Casino companies are taking it in the butt right now.
Always happy when we can help cut through the jargon.
What Penn isn't saying is this move was probably driven by the desire to avoid a future bankruptcy. The company has additional assets it could shed, to that move doesn't appear to be in the immediate future.
More bad news is on the horizon, as Penn (which operates 41 casinos in 19 states, including M Resort in Las Vegas) has said it will furlough about 26,000 employees starting April 1, 2020. The company will pay employees through March 31.
Here's the letter sent to Penn National customers on March 27, 2020.

The upshot of the unceremonious sale of Tropicana is guests won't see any changes at the resort when they visit again. And everyone's hoping that's relatively soon.
Update (4/1/20): Before the ink could even dry on its REIT sale, Tropicana is rumored to have been sold for $307.5 million, or $52.5 million less than Penn National Gaming paid five years ago.