Tropicana Opens Swanky New Trago Lounge
Tropicana has opened its new Trago Lounge, and we had to swing by for cocktails, video poker, a live DJ and mostly that first thing.
"Trago," of course, is the first person singular present indicative of "trazer" in Spanish. As if that weren't obvious.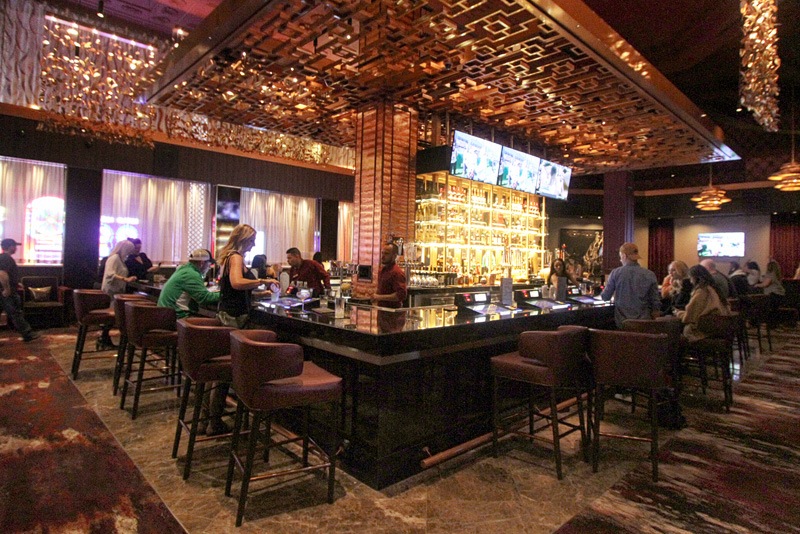 "Trago" means sip or swig. In Portugese, it means "to quaff." And if that made you giggle, please grow up. It means "drink with enthusiasm."
Nailed it on the name.
Trago will be open 24 hours a day, the way Mother Nature intended.
The new bar sits just off the casino floor, in the footprint of the former Tropicana Lounge (which closed Sep. 10, 2018), and the space has gotten quite the overhaul.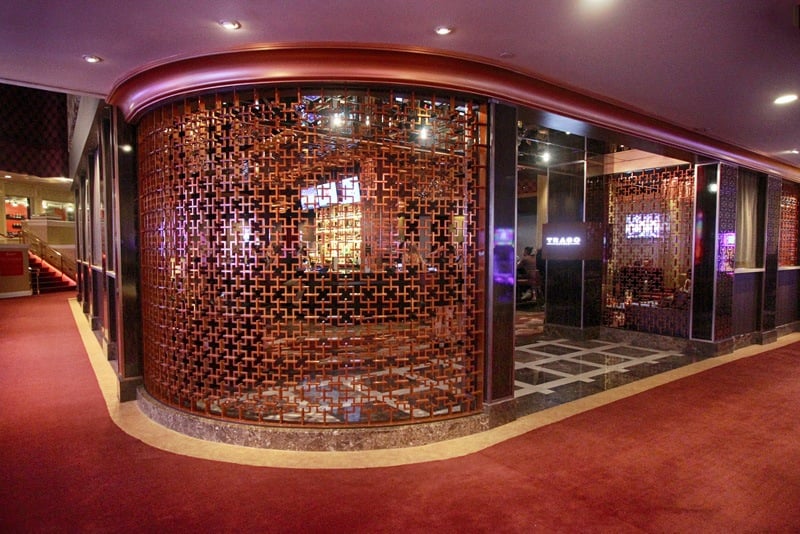 It's a relatively small space by Las Vegas lounge standards, about 3,500-square-feet, and can accommodate 120 guests, which ups the intimacy factor.
Trago Lounge at Tropicana hits a lot of the right notes.
The vibe has a little touch of glamour, but without being pretentious.
The music level is refreshingly perfect. The night we visited, a Vegas fixture, Lydia Ansel, was doing DJ duty. Ansel is a classically trained violinist, and accompanies the music she's playing. The violin is unobtrusive, and most guests weren't even aware Ansel was playing live.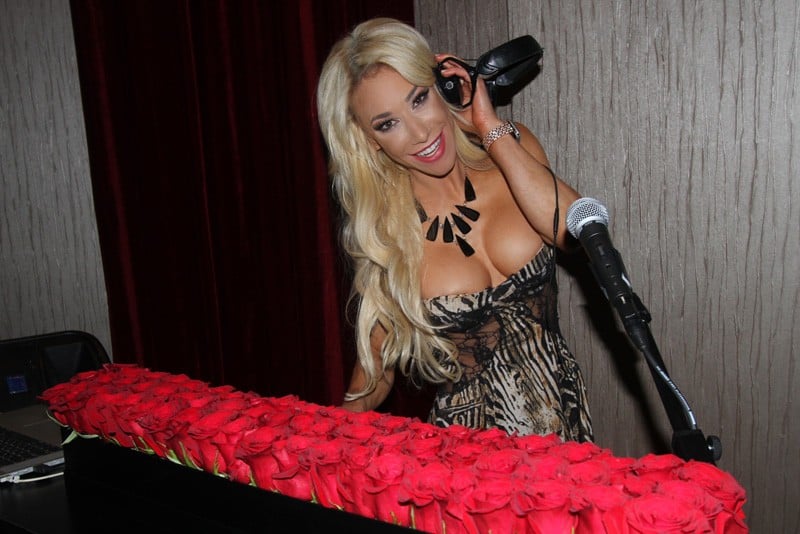 We should probably get into the beverage aspect of the Trago Lounge before your head explodes.
The menu is fairly limited, but the drinks we tried were excellent. All are in the $16-18 range, which is the new normal for Strip casino lounges, so don't freak out.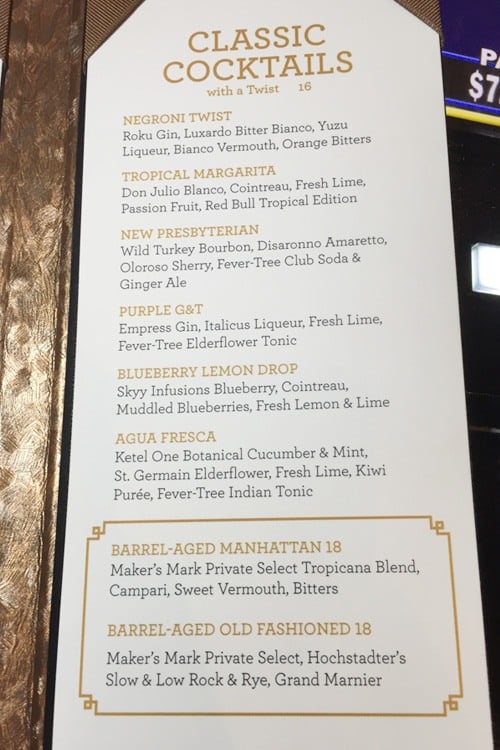 A favorite was the Purple G&T (gin and tonic). We are not a gin or tonic person, but it was delicious.
It had Express gin, Italicus liqueur, fresh lime and Fever-Tree Elderflower Tonic. Which is, apparently, a thing.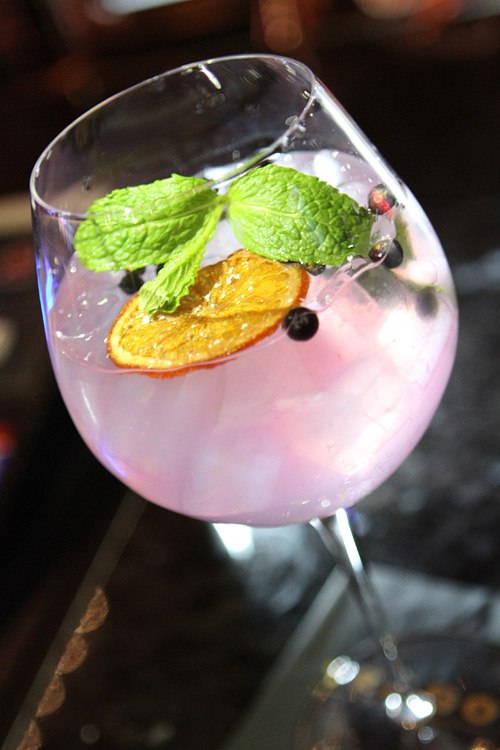 The Tropical Margarita was also top-notch, and should appeal to tourists looking for a drink that matches the hotel's beachy theme.
The Tropical Margarita had Don Julio Blanco tequila, Contreau orange-flavoured triple sec liqueur, fresh lime, passion fruit and Red Bull Tropical Edition. Now, you know why we take photos of cocktail menus.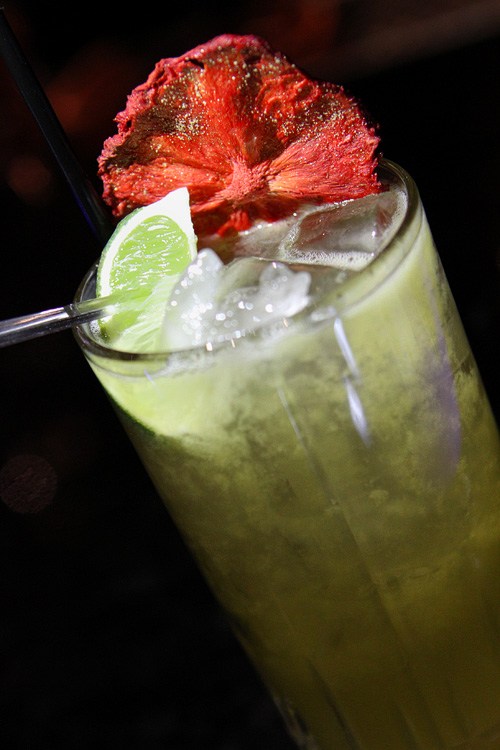 The drink menu also has "Bourbon and Whiskey" and "Scotch and Cognac" sections, as well as draft beer, craft bottle beer and wine.
Trago Lounge also offers bottle service for $250 a pop. It'll be interesting to see how that goes.
Video poker fans will be happy to see the Trago bar lined with 22 machines, although we trust seasoned players will wince when they see the pay tables (6/5 Bonus Poker). Then again, seasoned video poker players wince at just about everything.
While Trago won't comp signature drinks for video poker players, they do comp bottled beer and well drinks.
The pours are watched closely, so no free pours here.
We hear Trago will be getting an automated drink monitoring system, but at the moment, you can get a pretty steady supply of drinks if you're playing at a reasonable pace.
A definite selling point: The servers, hostesses and bartenders are all very attractive, if you're into that kind of thing.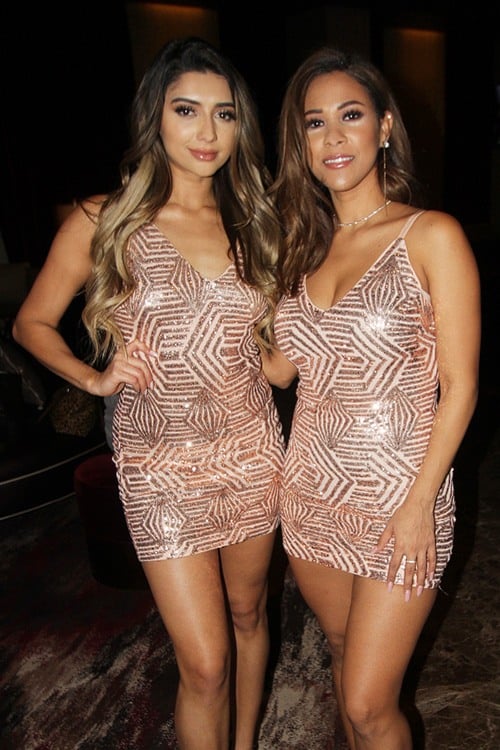 And while we're on selling points: Tropicana still has free parking. Hang in there, Tropicana!
Plus, that glorious stained glass above the casino.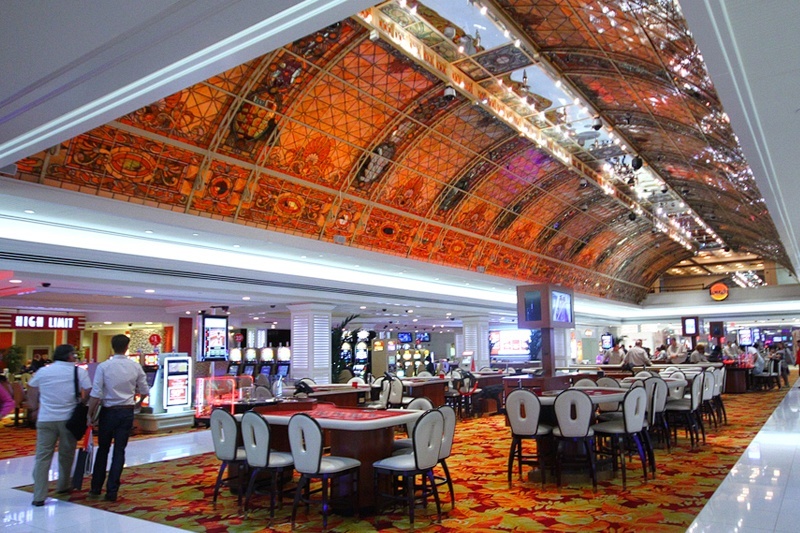 Trago Lounge is a refreshing addition to the offerings at Tropicana, and aims to appeal to a younger customer than has been typical at the Tropicana Lounge and resort overall.
It's great to see Tropicana making moves, investing in new venues and making an effort to keep pace with other casinos in the neighborhood, while taking care not to rankle longtime customers, many of whom still regularly use the word "rankle."
If you pop into Trago, let us know what you think.
Trago Lounge at Tropicana