Say It Ain't So: Tropicana Las Vegas Casino to Lose Its Stained Glass Ceiling
As we wrote about recently, big changes are coming to the Tropicana Las Vegas. The Tropicana will be building a 275,000-square-foot shopping mall with retail stores, restaurants and food court.
More details have emerged, and sadly, it looks like the gorgeous stained glass domed ceiling over the Tropicana's casino won't survive the expansion.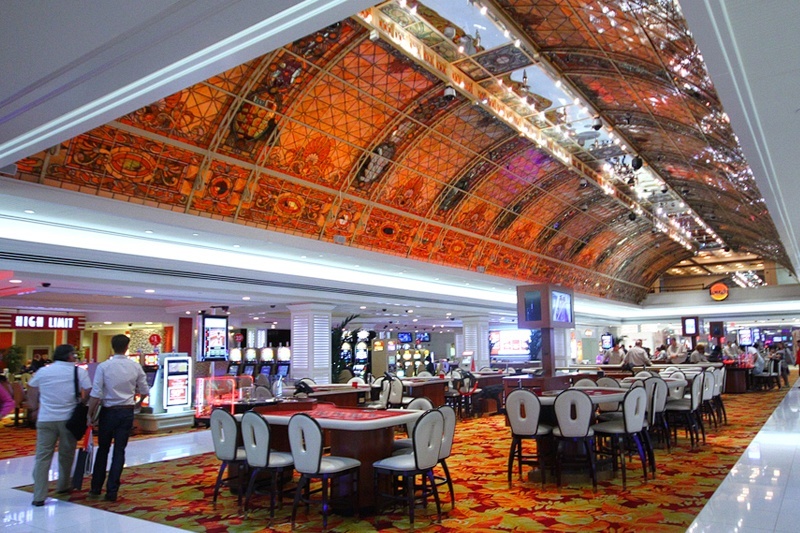 The Tropicana's 4,000-square-foot stained-glass ceiling was installed in 1979 and at the time was estimated to be worth more than $1 million.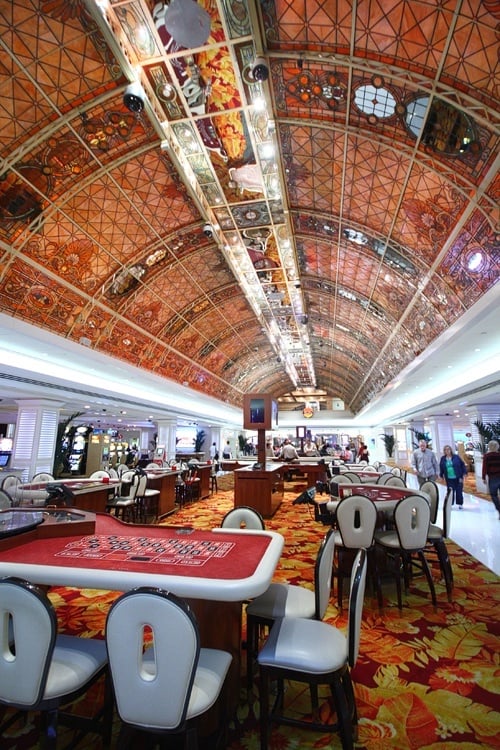 The Art Nouveau-style glass ceiling was designed by architect Tony DeVroude. The ceiling got a touch-up as part of a $180 million hotel makeover completed in 2011.
Many describe the ceiling at Tropicana as "Tiffany glass," although that term relates specifically to stained glass made by Tiffany Studios between 1878 and 1933. (Read more if you're some kind of stained glass freak.) So, it's more "Tiffany glass-inspired," but it's still one of the most striking design features of any casino on The Strip, and a holdover from a time when the mob ran the show at the Trop.

The stained glass ceiling at the Tropicana is yet another casualty of a recent spate of shopping mall projects on The Strip. This same trend killed off the "Sirens of TI" show at Treasure Island. Get the details, and by "details," of course, we mean "gratuitous photos of stripper-pirates."
Read more about the demise of the stained glass ceiling at the Las Vegas Review-Journal and VegasChatter.com, and here's hoping there's a way to salvage and preserve this piece of Las Vegas history.
Thankfully, there are other places in Las Vegas to get your stained glass fix. For example, there are a number of stained glass windows at Main Street Station, downtown. The one below is in the hotel's Garden Court Buffet.