Big Changes Coming to Tropicana Las Vegas, Shoppingwise
It seems like only yesterday (December 2011) the Tropicana Las Vegas was announcing the completion of a $180 million renovation, a revamp that included new rooms, a remodeled casino, additional convention space and a fancy new pool complex.
Now, the Tropicana, which opened in 1957, has announced another massive expansion. The hotel will invest $100 million in The Shops at Tropicana, three levels and 311,000-square-feet of shopping, dining and, yes, even more shopping.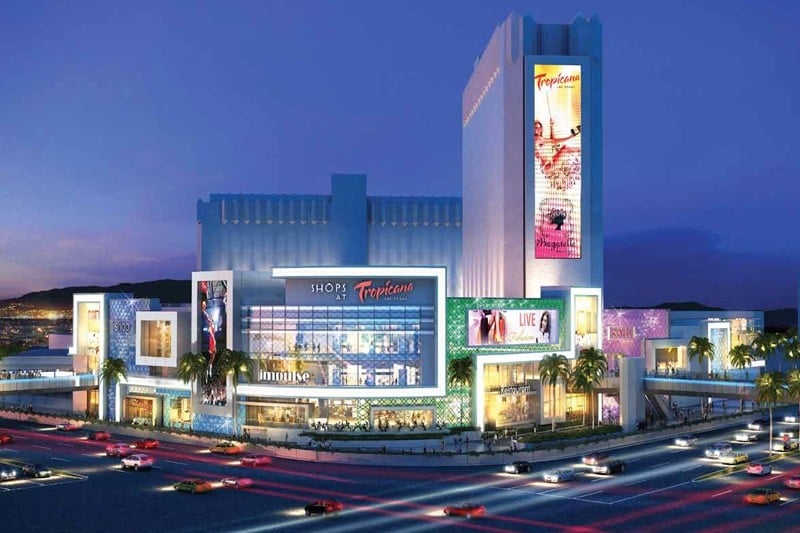 Note: The new project is actually called "The Shops at The New Tropicana Las Vegas," but we steadfastly refuse to call it the "new Tropicana," because of the whole "opened in 1957" thing. We're sticklers like that.
The classic Tropicana is going to have a whole new look by the time The Shops at Tropicana are done.
Construction of the Tropicana is expected to begin in 2014, with The Shops at Tropicana opening by the end of 2015.
The new shopping complex will have about 30 stores and a South Beach architectural theme. We think that's in Florida somewhere.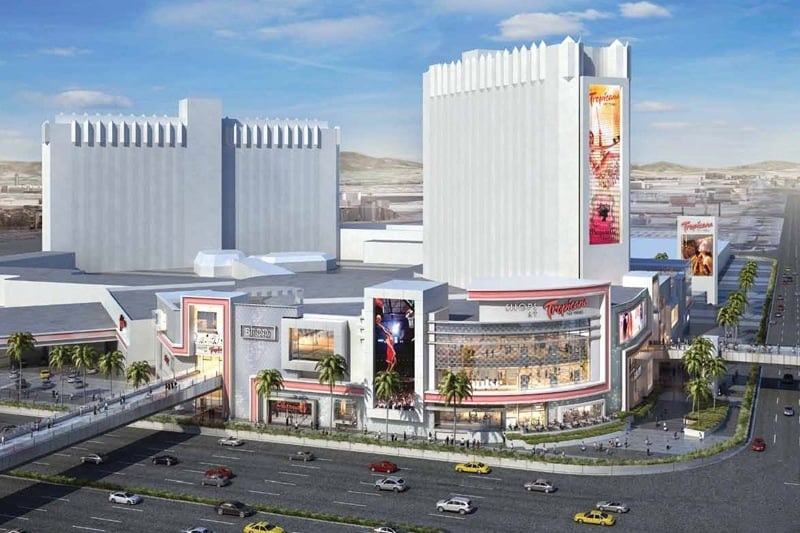 You can see a lot more details about the project on the site of a retail-leasing firm called RKF.
Here's a cool little break-down of the various levels of the new Tropicana shopping complex.

The Shops at Tropicana joins a long, long list of upcoming retail projects on the Las Vegas Strip.
The "Sirens of TI" show recently closed to make way for a shopping mall, Caesars Entertainment is building The Linq retail and dining district between Flamingo and The Quad, and MGM Resorts will open The Park, a shopping promenade in front of Monte Carlo and New York-New York.
Oh, and there are even plans for an upscale shopping mall at Sin City's McCarran Airport. Your eye-rolling is duly noted.
As we've suggested before, maybe it's time to stop calling it "The Strip," and maybe it should be called "The Strip Mall." Then again, it's new, and we love us some Las Vegas newness.
Update: Since the announcement of this retail expansion at Tropicana, the hotel has been sold to Penn National Gaming. That means all expansion plans are on hold, although the new ownership has expressed the possibility it may still happen.