Sale of Venetian Resort is a Done Deal
The Venetian, Palazzo and Venetian Expo (formerly the Sands Expo) are officially under new ownership.
The new owners, Apollo Global Management and Vici Properties (a REIT, or real estate investment trust), purchased the popular Strip resort from Las Vegas Sands Corp. for $6.25 billion.
Apollo gets the operations (for $2.25 billion), Vici gets the land ($4 billion). Apollo pays Vici rent. Pretty much how the way casinos work in Las Vegas today.
The Venetian, a better-smelling version of the Venice in Italy, will stay the Venetian under new ownership.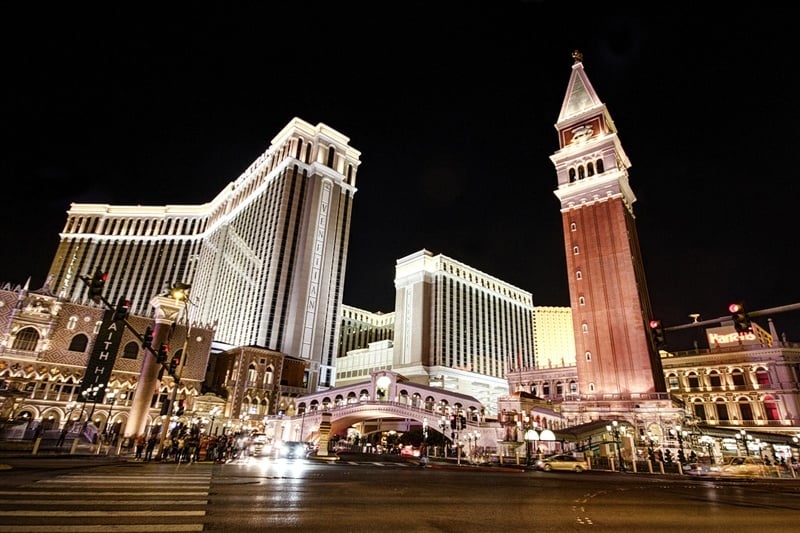 We're kidding, actual Venice! You're just decrepit and over-touristed, which we're pretty sure isn't even a word. All due respect. We're sort of still stinging from that time we visited and the hotel room was so cold, we had to let the hot water run in the sink just to keep from freezing to death.
But back to our beloved Venetian resort. Which has heat in its rooms. And air conditioning. You know, civilization.
The management team of Venetian will stay in place, so we get to keep all the things we love about Venetian and Palazzo.
The purchase of Venetian gave some longtime Vegas watchers pause, as Apollo (and TPG Capital) owned Caesars Entertainment when it turned into a trainwreck, amassing $24 billion in debt, and filed for bankruptcy in 2015. In financial circles, that's what's known as an "oopsie."
Fun fact: Vici an offshoot of Caesars Entertainment. Vici is acquiring MGM Growth Properties (another REIT), the offshoot of MGM Resorts, the biggest competitor to Caesars Entertainment.
If this seems complicated, just imagine a giant pile of guys with blazers and no ties having an orgy, but with spreadsheets rather than penises.
You're welcome.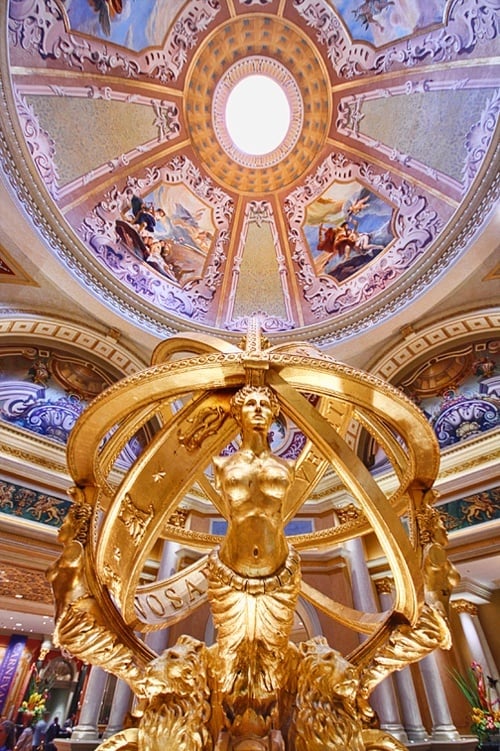 There was a lot of boring inside baseball involved in approving Apollo's purchase of Venetian, but for the most part, it was smooth sailing.
Here's a link to an article you won't read, but it raises questions nobody's really interested in answering. We especially liked the part about how "most of the good journalistic work being done in gaming is being done by people outside of the state of Nevada."
See, the Las Vegas Review-Journal is owned by the family of Sheldon Adelson, former owner of the Venetian and Palazzo.
Las Vegas is complicated.
The awkward part nobody's really talking about is there's a reason Las Vegas Sands sold Venetian, and it's not because Sheldon Adelson passed away. It's because they saw the writing on the wall about conventions, a key element of the resort's success.
Nobody knows if convention business will spring back following the pandemic, but even if it does, it could take years. Las Vegas Sands bailed. Apollo is apparently looking at different walls.
On the bright side, none of this really has anything to do with our experience at Venetian and Palazzo.
These hotels and casinos are awesome, and have aged well, more like Caesars Palace, less like Luxor and Excalibur.
The new owners say they'll "step into a partnership" with Madison Square Garden Entertainment in building the new MSG Sphere.
Everyone seems very excited about MSG Sphere despite the fact it is costing $1.9 billion to build. Or about what it cost to build Allegiant Stadium. Which has sports and such. (MSG Sphere won't.)
Anyway, exciting!

The new Venetian owners have also broached the subject of finishing the abandoned St. Regis Tower. This is a great idea if you ignore the fact there's significantly more room supply than demand in Las Vegas. (And that was before 3,500 new rooms became available at Resorts World. Another 3,700 will join the party in 2023 at Fontainebleau.)
But exciting!
So, with no red flags on the horizon whatsoever, the sale of Venetian and Palazzo is complete!
Some of our favorite Venetian things: Gondola rides, "Streetmosphere," Tao Nightclub and Asian Bistro, "Atomic Saloon," Chica, Madame Tussauds, Dorsey Lounge, Mercato Della Pescheria and a bigass "Love."

There's a lot to love at Venetian, and new owners are unlikely to change that, so they say. Circle back on that one.