Everything You Need to Know About MSG Sphere in Las Vegas
It's a wonder of technology and it's being built in Las Vegas.
It's called MSG Sphere, at least for the moment. (Expect a naming rights deal at some point.)
This $1.8 billion performance venue is unlike anything you've ever seen, and it's scheduled to open in 2023.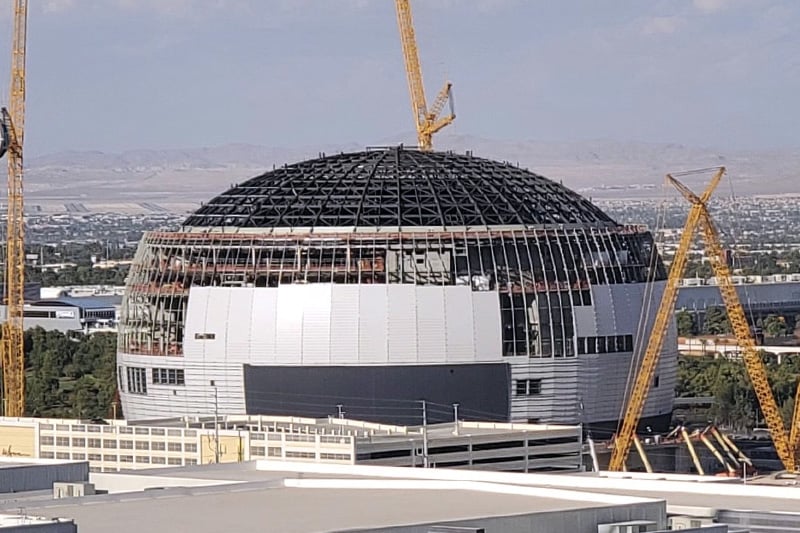 The road to making the MSG Sphere a reality hasn't been bump-free, but builder Madison Square Garden Entertainment believes the new venue will mark a techtonic shift in live entertainment, and if that's going to happen anywhere, it has to happen in Las Vegas.
The MSG Sphere is located just off the Las Vegas Strip, just east of the Venetian and Palazzo.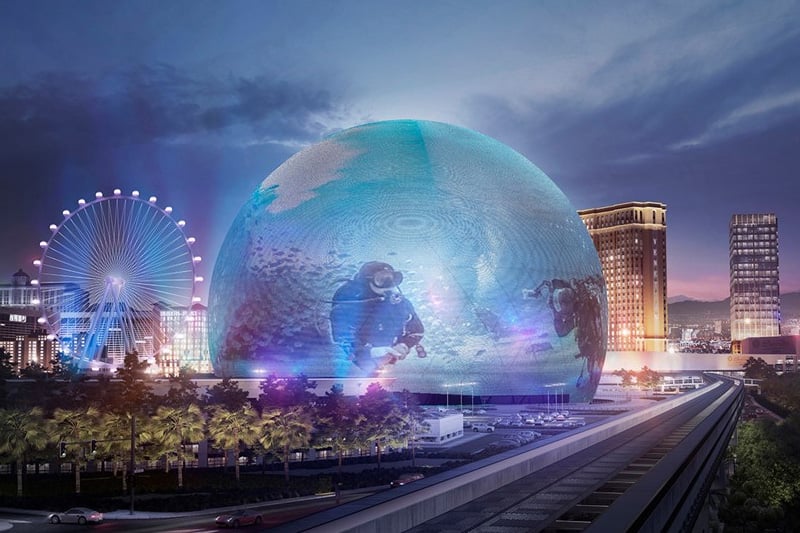 Here's an awesome video that shows why the MSG Sphere is so special, and what's in store when it opens.
Some fun facts about MSG Sphere:


The Sphere will be 366 feet tall and 516 feet wide at its widest point.


The fourth largest crawler crane in the world, the DEMAG CC-8800, was used to build the Sphere. The crane took 18 days to assemble.


The Sphere will have 17,500 seats.


It will have the highest resolution screen in the world at 19,000 by 13,500 pixels. That's 100 times clearer than today's best HD TVs.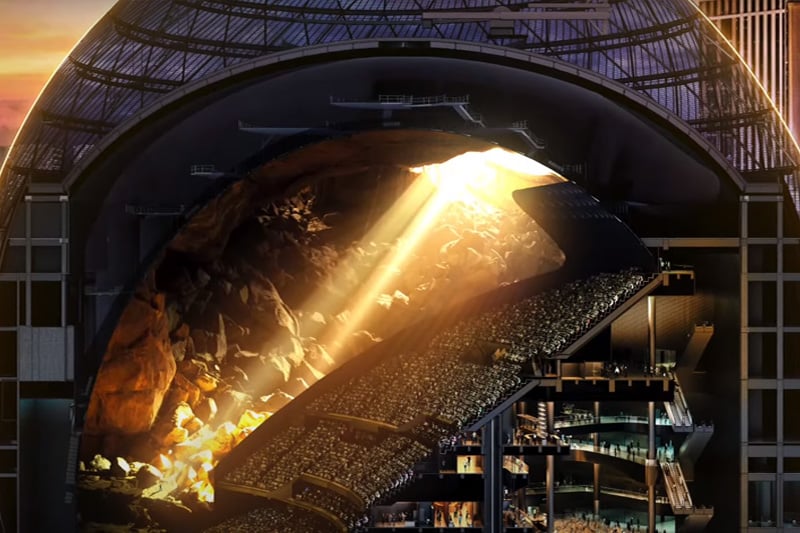 The screen covers an area larger than three football fields.


The outside of the Sphere will have about 600,000 square feet of programmable lighting.


The venue will use an acoustic system utilizing "beamforming" technology, with 157,000 ultra-directional speakers.


The Sphere will also feature an infrasound haptic system enabling audiences to feel the sound.


The Sphere's dome alone weighs 13,000 tons and has a surface area of 220,000 square feet.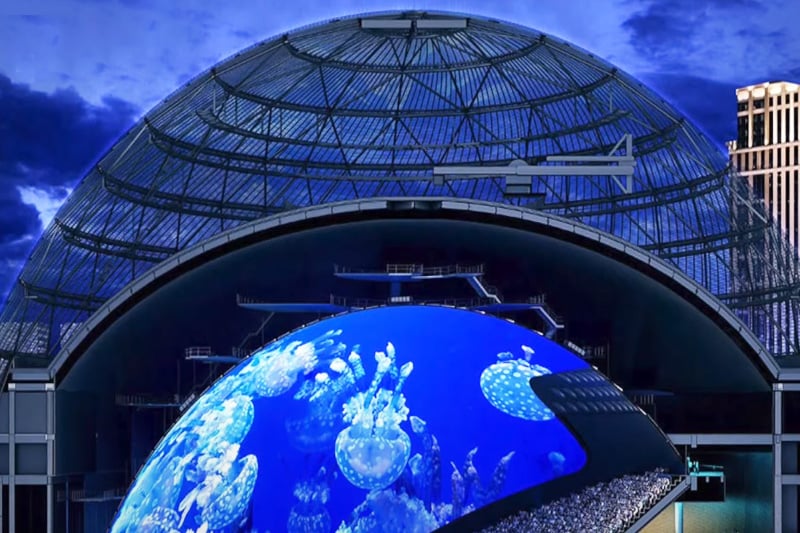 The dome uses six million pounds of steel.


An idential Sphere is planned for Stratford, East London, but is expected to be far less interesting because that one's not in Las Vegas.


A 1,000-foot pedestrian bridge will connect the sphere to the Sands Expo (to be called the Venetian Expo as of Sep. 1, 2021).
There will be a quiz.
Just when you think you've seen everything in Las Vegas, Las Vegas makes more to see!
And in the case of MSG Sphere, more to hear, too.
Whatever anyone (including us) might say about the challenges of building (like contractor drama) or paying for The Sphere (the original cost was supposed to be $1.2 billion), there's no denying the Sphere is an engineering wonder and will likely be a huge draw when it debuts.
We'll be in attendance at the unveiling, so be there orb be square!
Want to explore more stories? Read about US gambling here:
You can also learn about online gambling in Canada here: