Rainforest Cafe Restaurant Opens at Harmon Corner
The recently-closed Rainforest Cafe at MGM Grand has found a new home.
A new Rainforest Cafe opened on Sep. 2, 2015 at Harmon Corner, a shopping center at the corner of Las Vegas Boulevard and Harmon, across from City Center.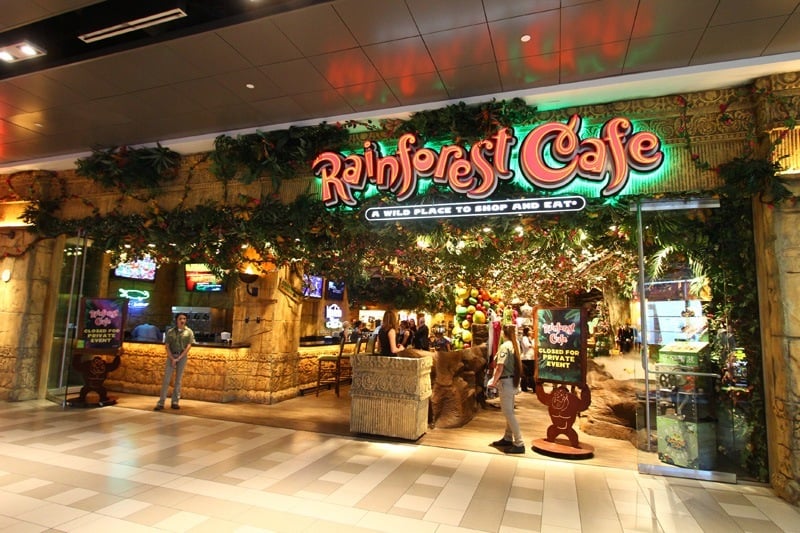 As we'd never dined at the now-closed Rainforest Cafe at MGM Grand, we didn't know what to expect, but were pleasantly surprised at the lush, jungle-themed interior complete with animatronic creatures, realistic sound effects and all.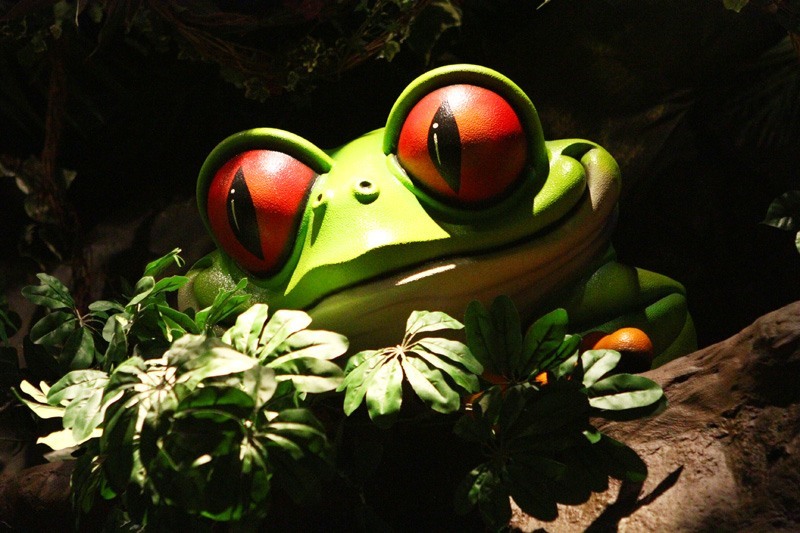 The menu features lots of comfort food, but the whole atmosphere is sort of comforting, actually. That's probably due to the fact the decor and animals register as familiar to those who visited Disneyland in their youth. In other words, to everyone.
Here's a look at a parade of elephants (yes, that's what a group of elephants is called) doing their thing.
Other animatronic creatures include a talking tree, a boa constrictor (no comment on the name "Julius Squeezer") and a 14-foot-long crocodile, pictured below.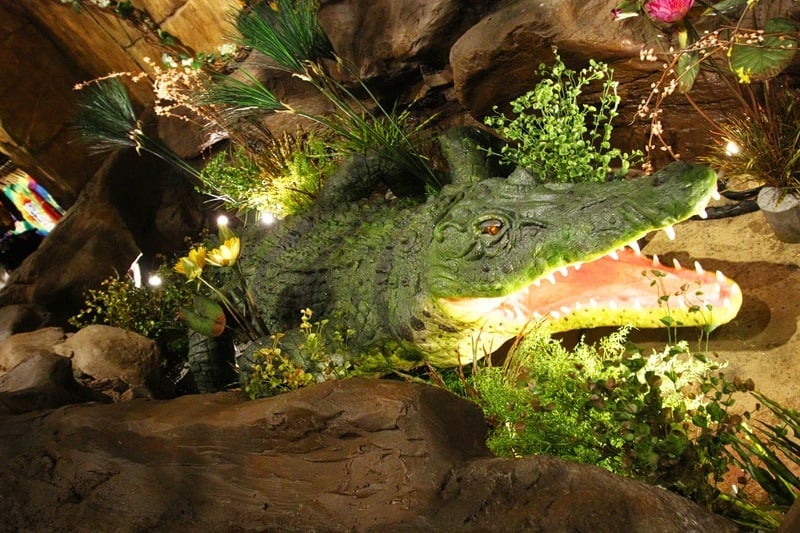 We suspect one's ability to enjoy the Rainforest Cafe experience will directly correlate to: 1) having kids, or 2) appreciating whimsy.
As an example, there's a simulated thunderstorm every 20 minutes or so at Rainforest Cafe. Adults will either find this charming or incredibly annoying. Kids, universally, will deem it a blast.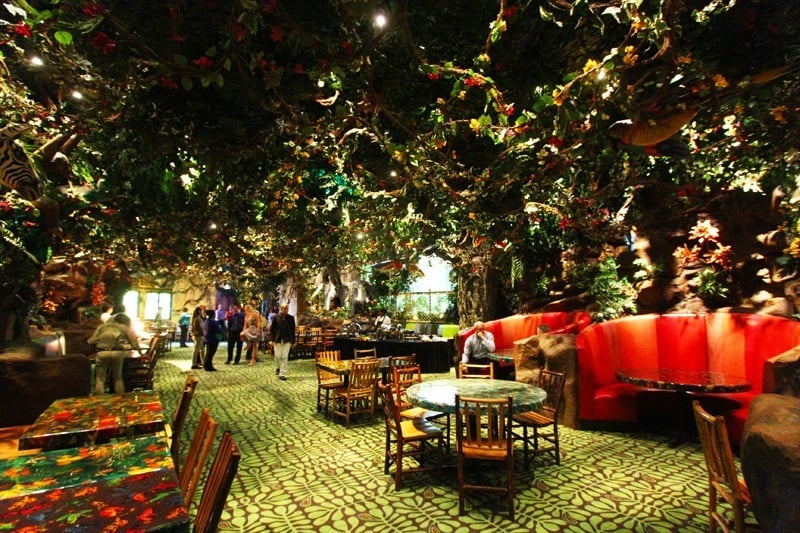 The new Rainforest Cafe Las Vegas at Harmon Corner sits in the space formerly occupied by the ambitious but financially disastrous Goretorium, a horror attraction from "Hostel" director Eli Roth.
The food we sampled at a preview event was delicious, as were the cocktails. We love sugary slushy drinks, and Rainforest Cafe has those down cold.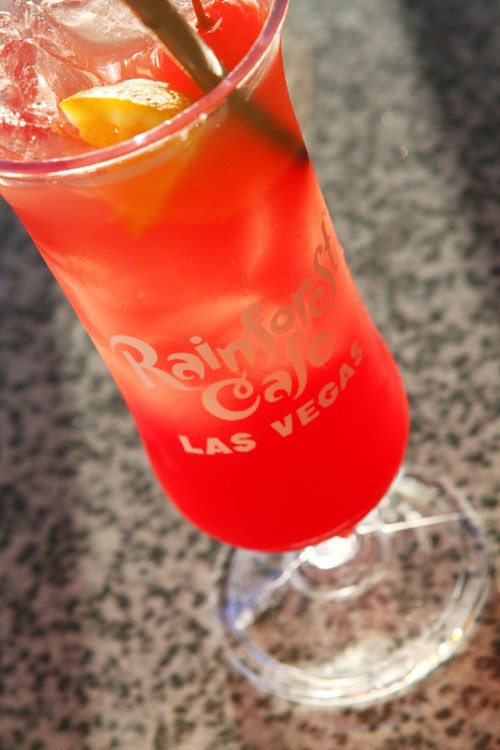 Find the full menu on the official Rainforest Cafe site.
Rainforest Cafe, while family-friendly, features a bar on its first floor, the Lava Lounge.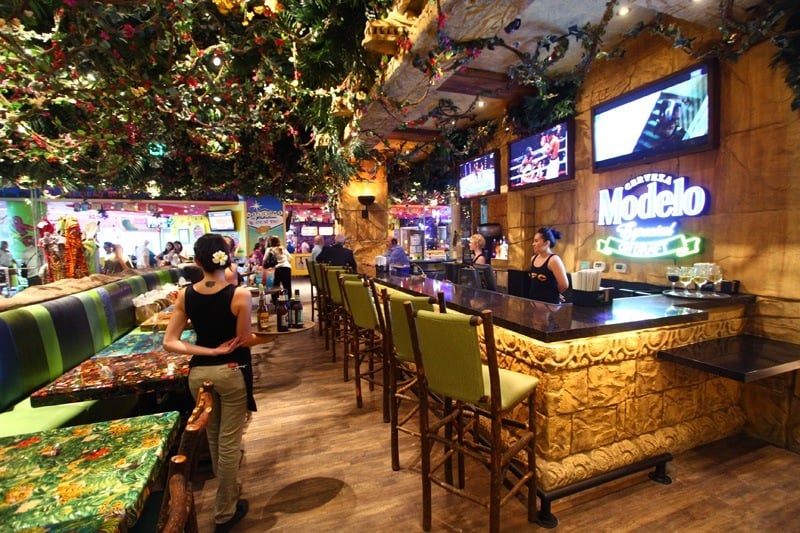 Also on the first floor of the two-level venue is a large gift shop.
A highlight of the restaurant is a balcony with plentiful seating.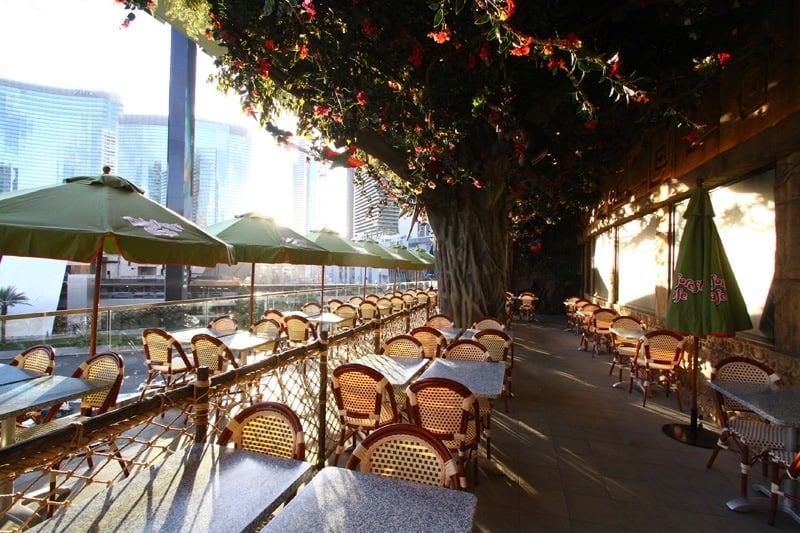 The patio offers one of the most spectacular views in all of Las Vegas. We should know, we compiled the definitive list of the 10 best views in Las Vegas.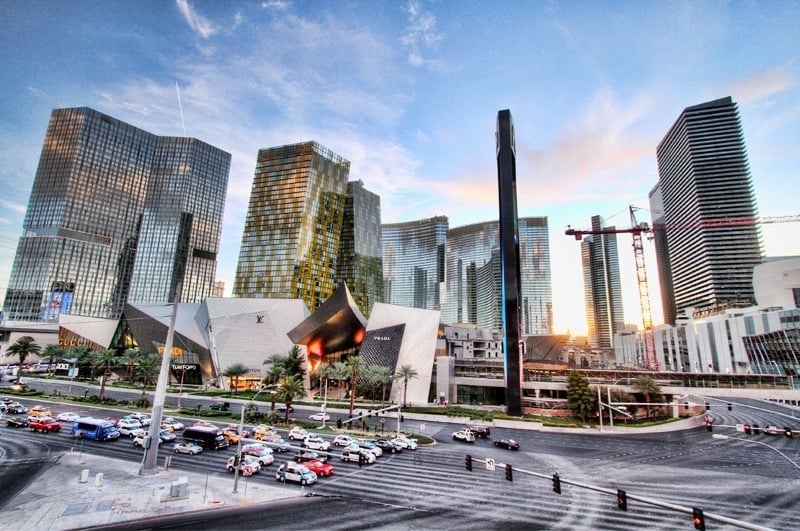 The balcony adjoins its neighbors Twin Peaks, a "breastaurant" that's home to the best chicken strips in the contiguous United States, and Bubba Gump Shrimp Co., owned by Landry's Inc., the same folks who own and operate Rainforest Cafe and downtown's Golden Nugget resort.
Rainforest Cafe's restaurant and bar will operate from 11:00 a.m. to midnight, with the retail store open from 9:00 a.m. to midnight.
Enjoy more photos from the new Rainforest Cafe Las Vegas at Harmon Corner. And, please, work on the whimsy. Just saying.
Rainforest Cafe at Harmon Corner