Pop-Up Casino at Former Moulin Rouge is Awesome, Announcement of New Moulin Rouge, Not So Much
It's one of the quirkiest aspects of Las Vegas casino culture.
Owners of defunct casinos are obligated to have gaming on the site of their former casino every two years to avoid losing their unrestricted gaming license. (Nevada stopped issuing such licenses in the 1990s, so they're highly coveted.)
Recently, the former Moulin Rouge opened for a day, with 15 video poker machines inside an unassuming trailer.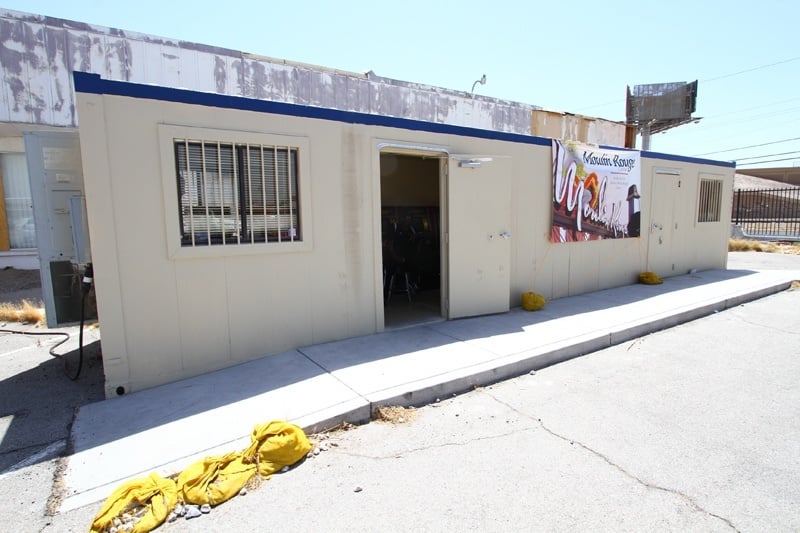 These pop-up casinos aren't all that uncommon, but what is uncommon is that people actually showed up to play.
That's because the Moulin Rouge is a hotel with some serious Las Vegas history. It's renown has come, in large part, from the fact it was the first desegregated casino in Las Vegas. It was built in 1955.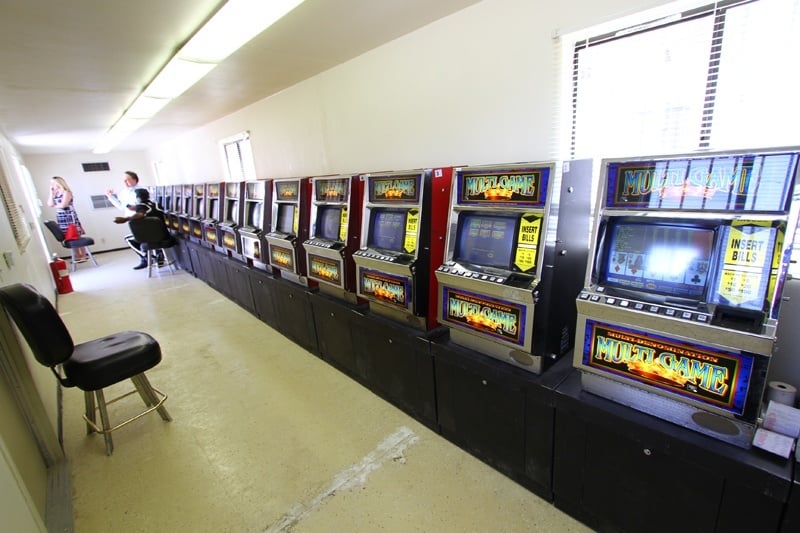 Here's a great story about the history of the Moulin Rouge.
Below is the temporary conditional gaming license used to keep the unconditional gaming license alive. Told you it was quirky.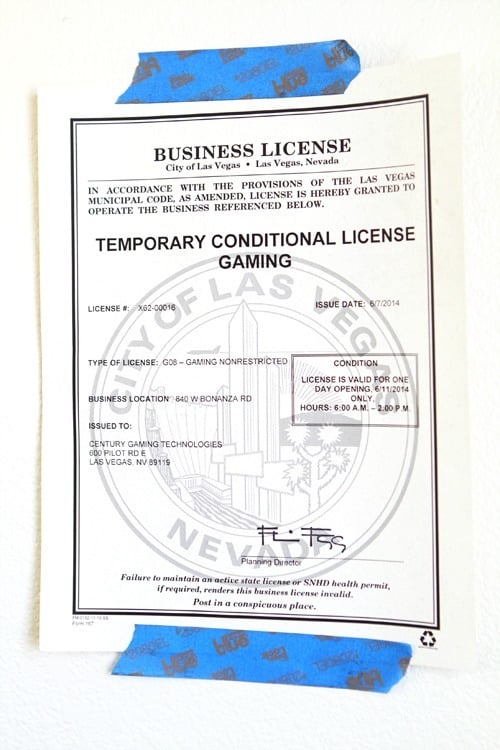 It was great seeing people filing in and out to donate a few dollars to the temporary Moulin Rouge.
The day seemed especially meaningful to African-American visitors. It's astonishing to think casinos were segregated in Las Vegas for five decades. (The first casino in Las Vegas, downtown's Golden Gate, opened in 1906.)
The Moulin Rouge was home to some of the most talented performers ever to take the Las Vegas stage, including Sammy Davis Jr., Ella Fitzgerald, Nat "King" Cole, Harry Belafonte, Count Basie, Louis Armstrong and Duke Ellington.
These iconic performers could do shows at other Las Vegas hotels, but were not permitted to socialize or stay at those hotels. Seriously, what in the hell is the matter with people?

Much of the buzz inside the one-day Moulin Rouge on June 11, 2014 was the simultaneous announcement of the supposed return of the Moulin Rouge. A company called GCA Leisure says it's "currently in discussions with several potential partners for the Moulin Rouge."
The news release about the comeback of the Moulin Rouge says "the GCA Leisure team is comprised of casino industry and Wall Street veterans with decades of experience in developing and executing complex projects."
So, yeah, not going to happen. While we appreciate this company's enthusiasm, as we've said on many occasions, it's vastly easier to announce something than to make it a reality.
Not only does GCA say the Moulin Rouge will be back, against all odds, they claim it will be "one of the premier entertainment, hotel, dining and gaming destinations in Las Vegas." Don't make us come over there and slap you on the back of your head, GCA.
The site of the Moulin Rouge is in one of the worst neighborhoods in Las Vegas, unfortunately, and the site has pretty much been a dump since the original Moulin Rouge burned down in 2003. There's no foot traffic whatsoever, no marketing database, and getting lost in the vicinity tends to make your life flash before your eyes.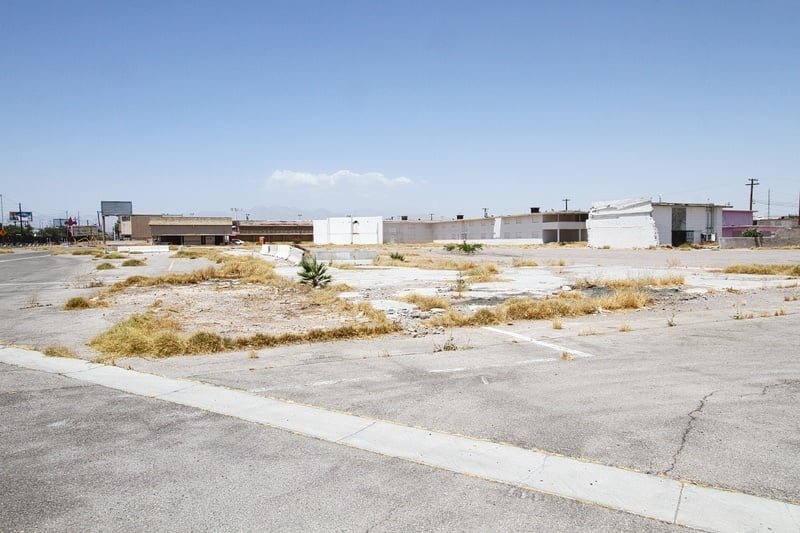 Still, miracles happen in Las Vegas all the time. Nobody figured the SLS would happen on the site of the former Sahara, and that hotel will be opening even sooner than anticipated.
So, we'll wait and see, but we won't be holding our breath. In the meantime, we tip our hats to this feisty casino that changed Las Vegas forever, the Moulin Rouge, gone but never forgotten.