SkyVue Wheel Project Unveils Mascot, Tiny the Tumbleweed
SkyVue Las Vegas, the seemingly stalled project bringing a massive observation wheel and retail complex to the southern part of the Las Vegas Strip, has taken a bold step to enhance its reputation by introducing a new mascot, Tiny the Tumbleweed.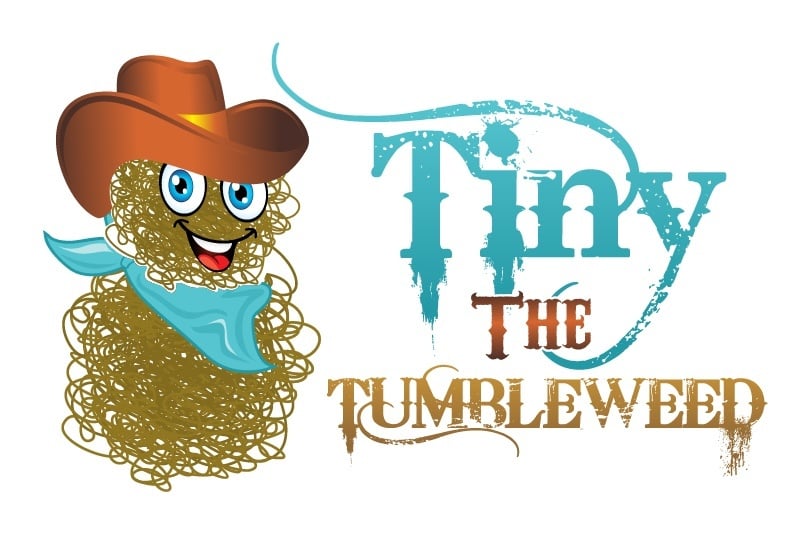 Said Paul N. Yerlegh, a spokesman for SkyVue, "We've taken some hits in certain media circles because of a few minor construction delays, and some billing mishaps, so we felt it was time to reach out to the public with some warmth and humor in the form of a new SkyVue mascot, Tiny, a loveable tumbleweed who is also a cowboy."
SkyVue officials believe giving their financially-troubled project a more "human" face will help quell the skeptics.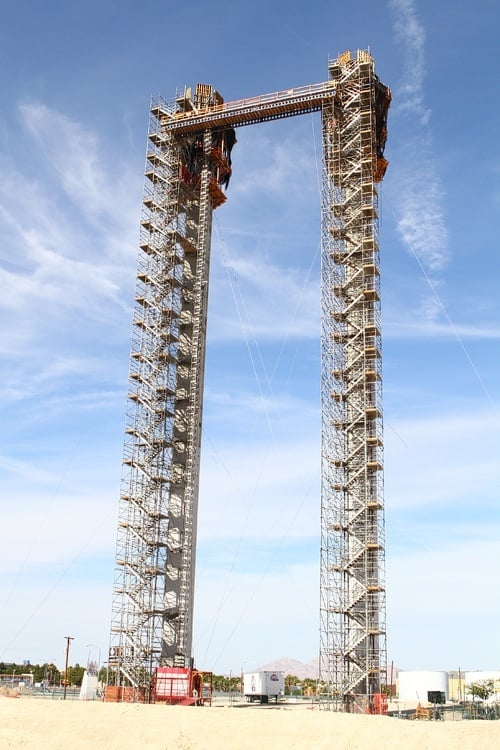 The Tiny the Tumbleweed mascot has gone through a lengthy development project, according to SkyVue representatives.
"Las Vegas is in the middle of a desert, so a tumbleweed was a perfect fit for us," says Yerlegh. "Tumbleweeds never stop rolling forward. Unless the wind stops. But when does the wind stop? The fact Tiny's a cowboy pays tribute to the frontier spirit of Las Vegas. Tiny exemplifies succeeding against all odds. Because that's what SkyVue is all about. We don't let obstacles like 'facts' or 'fiscal reality' get in our way. We roll on."
VitalVegas.com was given exclusive access to early versions of the Tiny character as it was developed.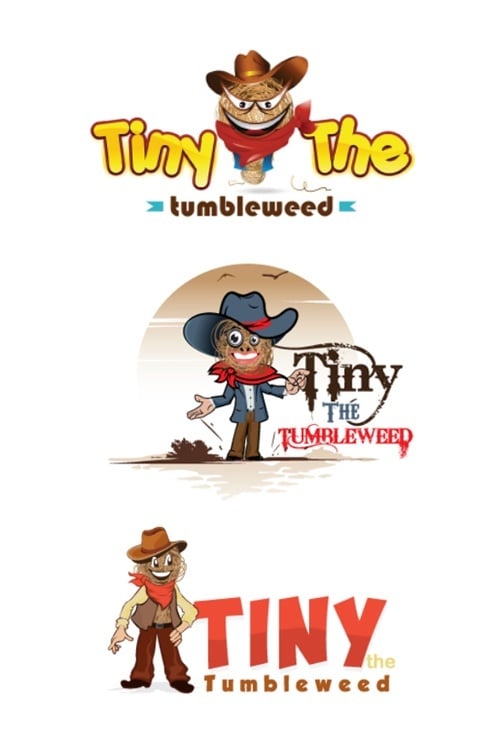 VitalVegas.com has also acquired what appears to be an early version of a promotional video, called a "pre-rendering," utilizing the new SkyVue mascot. In the video, a cut-out stands in for what will eventually be a computer-generated character. Take a look.
Rumors are circulating that the CGI version of the video may never become a reality due to budgetary constraints, and unconfirmed reports suggest the production team behind the video, including videographers, voice-over artists and editors, have yet to be compensated for their services.
When asked about the rumors of outstanding bills, Yerlegh said, "Let's chat more about Tiny the Tumbleweed! We actually went through a number of revisions, with more than a dozen prospective mascots, including the runner-up, Carl Cobwebs. Eventually, Tiny the Tumbleweed won our hearts. He was also much less expensive for our graphic designers in Pakistan to draw, but it was mainly Tiny's winning charisma!"
SkyVue executives appear undaunted, too, by comparisons to another observation wheel project on The Strip, Caesars Entertainment's High Roller, behind Flamingo Las Vegas.
"Sure, their wheel looks like a wheel," says Yerlegh. "But you know what the High Roller doesn't have? A cowboy mascot that's also a tumbleweed. Case closed."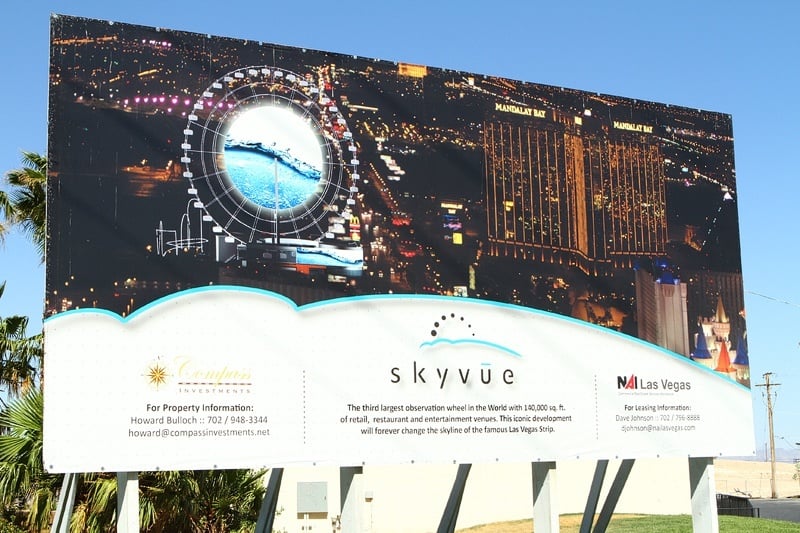 The company expects to roll out the Tiny the Tumbleweed character in advertising, marketing materials and children's coloring books soon.
The mascot will play a key role in the opening of the new SkyVue attraction, expected to take place in what SkyVue representatives describe as "the indeterminate future."