Oscar's at Plaza Endures as Stand-Out Vegas Steakhouse
While Oscar's Steakhouse has been around since Dec. 2011, we figured it was time to loop back around to see how the joint's doing.
We're glad we did.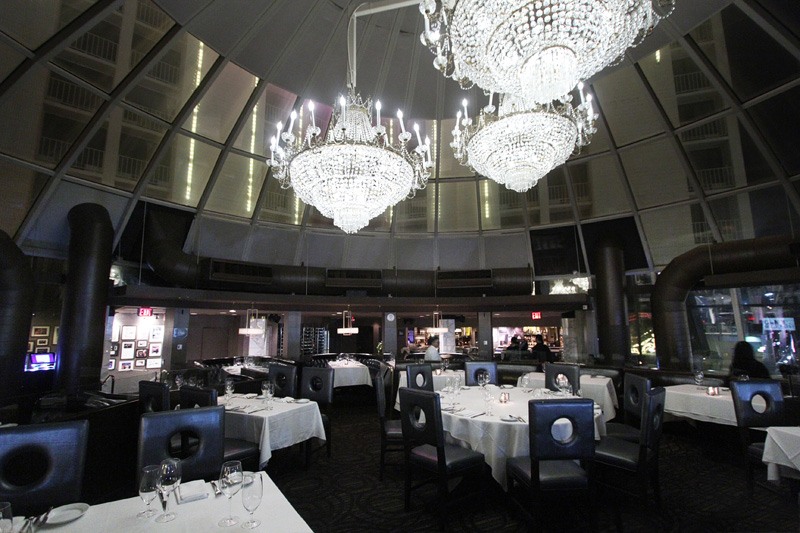 In the early days of the restaurant, it was called Oscar's Beef, Booze & Broads, but downtown's Plaza has perhaps wisely backed off of using that saucy name. Now, it's pretty much just Oscar's Steakhouse.
The "Oscar" in "Oscar's," of course, is former Las Vegas mayor and mob lawyer, Oscar Goodman. Goodman spent a dozen colorful years as mayor, 1999 to 2011. Now, his wife, Carolyn Goodman, is mayor and just won re-election. Vegas loves its Goodmans.
In the spirit of Oscar Goodman, literally, let's have a cocktail.
The signature cocktails at Oscar's are reliably top-notch, including the Q 1908. The Q 1908 has Empress gin, fresh lemon and simple syrup.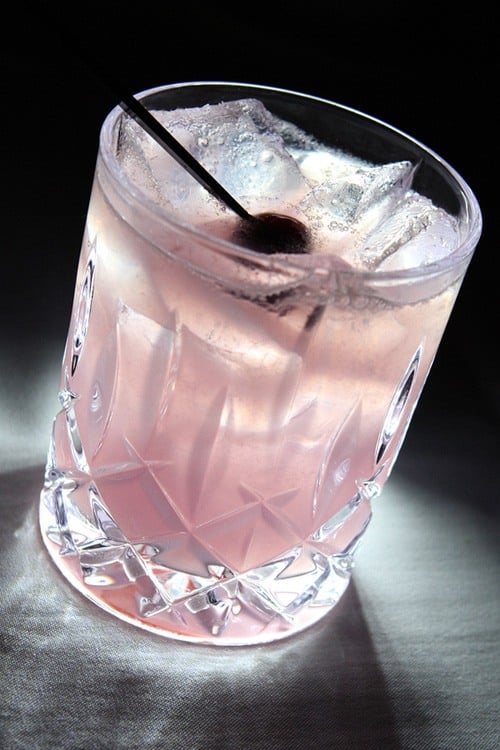 We're fairly sure every meal at Oscar's should begin with the crab cakes. They're a sight to behold.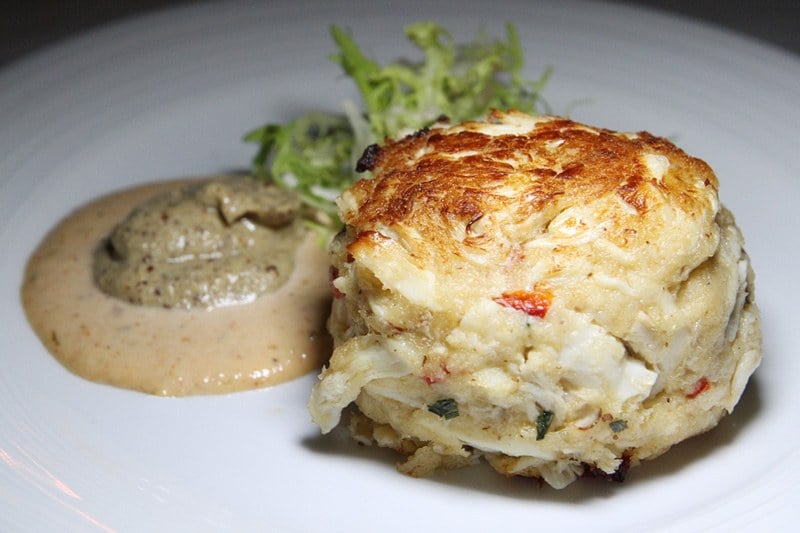 The official name of the appetizer is Johnny Quinn's Crab Cake, by the way. Lots of dishes at Oscar's have creative names, often inspired by Oscar Goodman's life and sometimes controversial career.
Johnny Quinn was a raconteur and head of the hotel's race and sports book when the Plaza was called Union Plaza. How do we know this? Oscar's has thoughtfully put together a "List of Included Persons" booklet, a nod to the famous "Black Book" authorities use to keep track of folks unwelcome in casinos.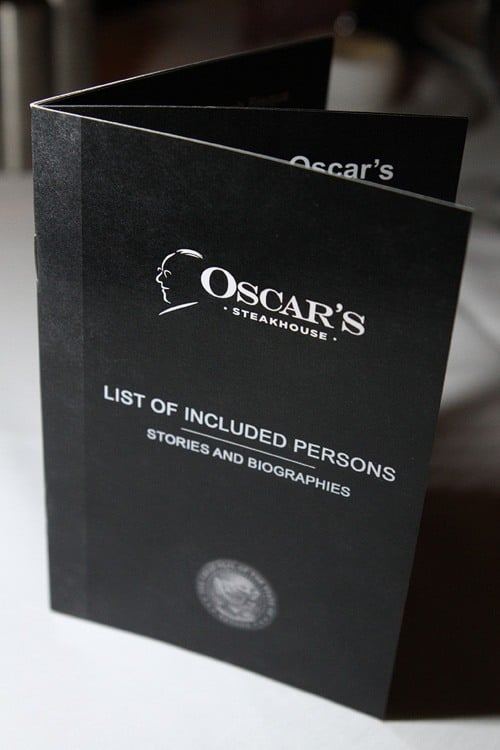 Let's get into the entrees, already.
We had to get the filet mignon (sorry, Joey C's Filet Mignon), and it was excellent.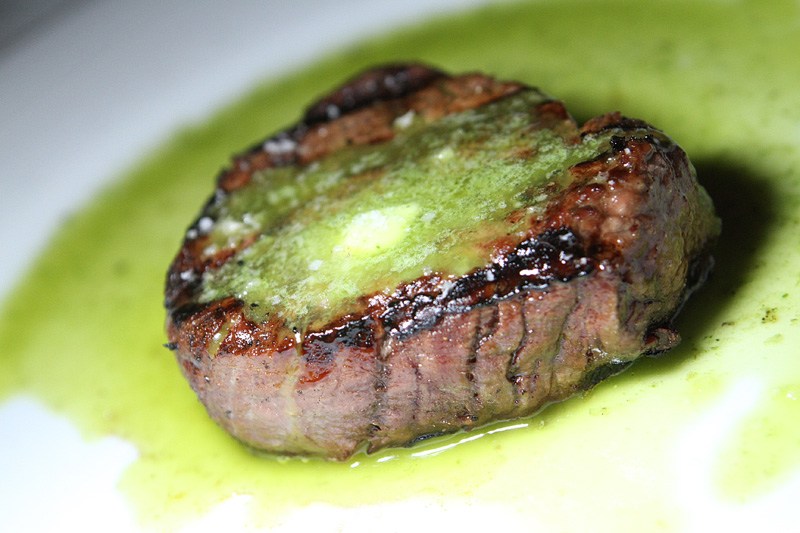 The sides were also outstanding, and Oscar's serves what we'd call destination mac and cheese.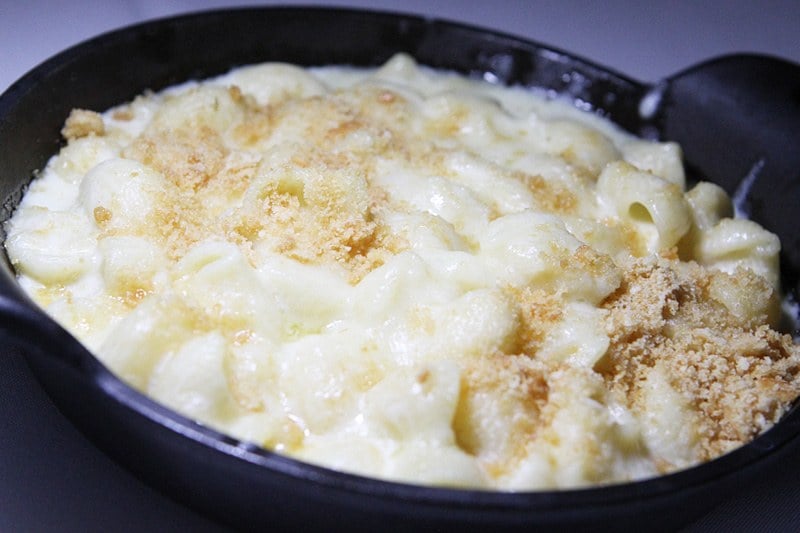 Our dining companion braved a dish with a face only a mother could love, the whole roasted branzino. Branzino, of course, is European sea bass. The dish involved brown butter-caper beurre blanc and arugula, but mainly we were left wondering what is wrong with people. She loved it, though, so to each their own.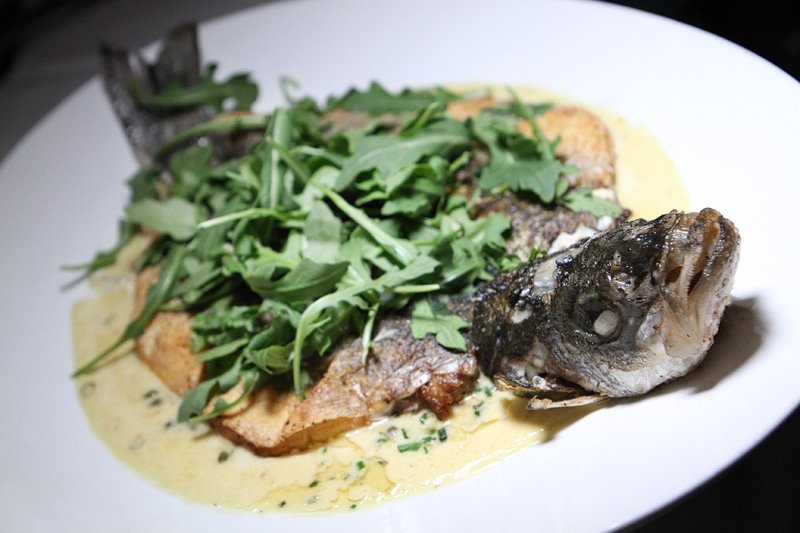 Time for another delectable cocktail!
We're a fan of sweet, tropical drinks, so we went with the Jungle Bird. The Jungle Bird has Real McCoy three-year rum, simple syrup, Campari, fresh lime and pineapple juice.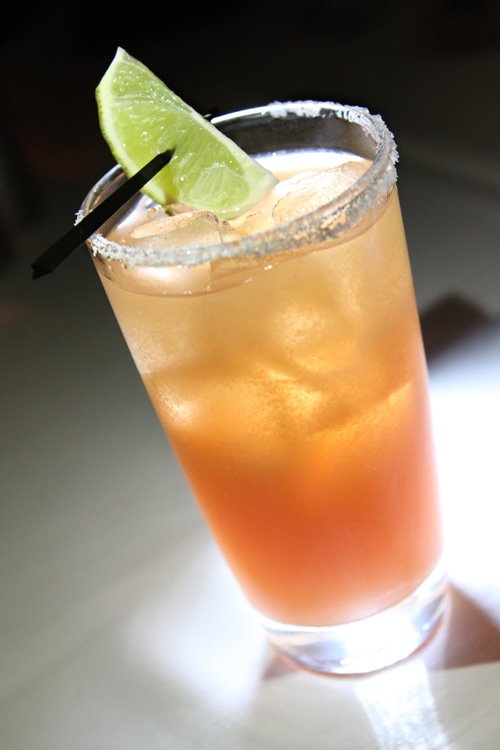 When you dine a Oscar's, you won't have room for dessert, as if that's going to stop you from having it.
The chocolate mousse prevailed in the dessert battle royale, with a trio of imported chocolates in mousse terrine. No, we don't have any idea what half those words mean. Don't judge, just gawk.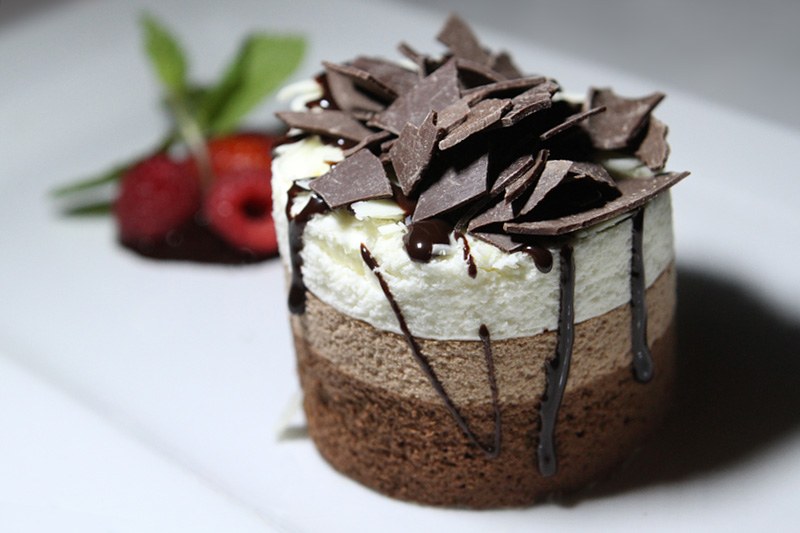 Oscar's is a traditional Las Vegas steakhouse with a twist. What's the twist? The restaurant sits in a spot that was once the hotel's pool.
Here's what Oscar's looks like from the outside.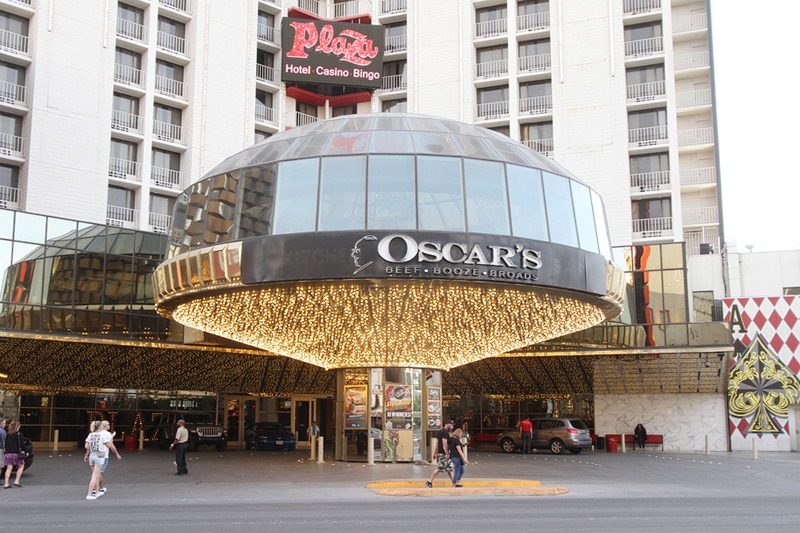 The service is old-school charm, the atmosphere is warm and welcoming (no need to scream over intrusive live or piped-in music, thankfully), the drinks are strong and the prices are quite reasonable.
You can check out the full Oscar's menu online.
Big thanks to the Plaza for hosting our visit, and Oscar's is a worthy addition to your Las Vegas must-try list.
Oscar's Steakhouse at Plaza