22 New or Renovated Things Coming to Palms Resort
The owners of Palms, Red Rock Resorts (Station Casinos), is going all-in on the resort with a planned $485 million investment in a metric hell-ton of renovations and from-scratch offerings.
The sheer amount of newness is dizzying, so we've compiled a comprehensive list of changes at the Palms for your convenience. By "comprehensive," of course, we mean "as comprehensive a list as we can muster while hammered."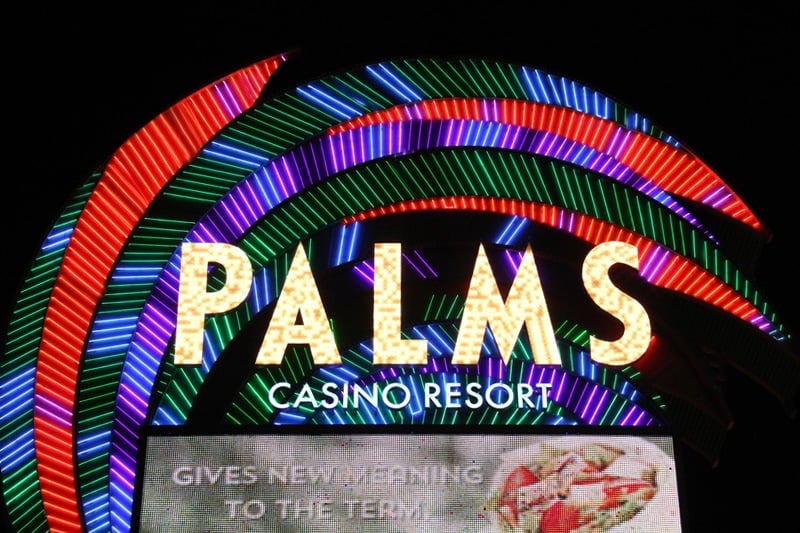 1. Nightclub
Palms is partnering with Tao Group in a big way. For starters, Tao will operate a 29,000-square-foot nightclub in the former Rain space.
2. Dayclub Pool
Dayclubs are like nightclubs, but with more sunscreen. The dayclub at Palms, also operated by Tao Group, will be 70,000-square-feet and accommodate 5,000 people, most of whom will be sucking in their gut. The new dayclub will presumably be open year-round.
3. Lounge
Palms is bringing in another partner, Clique Hospitality, to operate a lounge. Think Clique Lounge at Cosmopolitan. Yes, that's the lounge where O.J. Simpson behaved so badly he was banned from the Cosmopolitan for life. Let's hope Palms upholds the policy.

4. Bobby Flay Restaurant
Celebrity chef Bobby Flay will slap his name on a seafood and raw fish restaurant at Palms. His Bobby's Burger Palace on The Strip is meh, but Mesa Grill has done well for Caesars Palace, and Flay knows his way around a chermoula, whatever that might be.
5. Mark Vetri Restaurant
Mark Vetri is apparently a legend in Philadelphia, and he'll bring an Italian restaurant to Palms. When it comes to cuisines, there's Italian and everything else, so we're really looking forward to this one.
6. Michael Symon Restaurant
Yes, we broke this story weeks before anyone else, but we're not about gloating, we're about newness. Michael Symon is co-host of "The Chew" and will hopefully make Palms one of the few spots you can get decent BBQ in Las Vegas.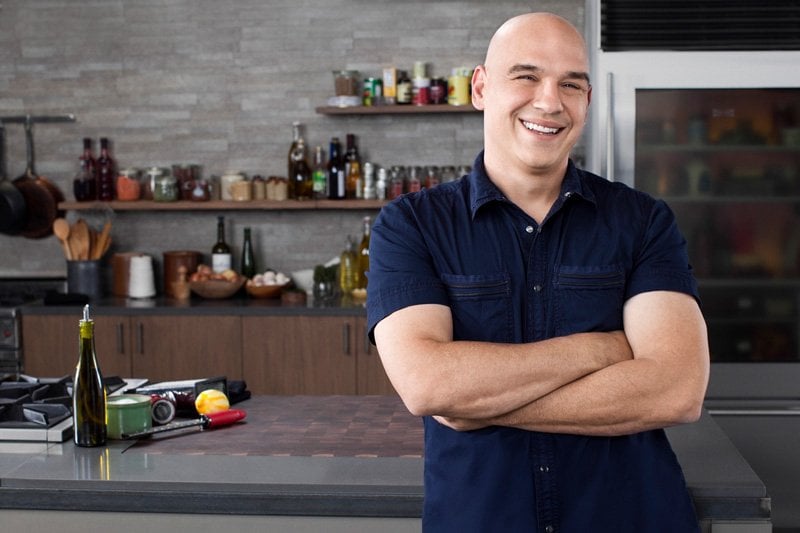 7. Vandal Restaurant
It's another Tao Group collaboration, and this one has a record of success in New York. Vandal is known as a hotspot, despite mixed reviews about its food. Vandal's been described as "specializing in mini-ramen, mini-burgers, mini-knishes and an assortment of ostensibly edible things that have been fried into balls." They say that like it's a bad thing!
8. High Limit Rooms
One of our favorite hangs at Palms is the high limit slot room, so we're excited to hear it will be getting a revamp. There will also be a new high limit room for table games. Casinos have tried combining high limit slots and tables, but not successfully, so Palms is on the right track.

9. Noodle Bar
Strolling through Palms, it's obvious the resort has many, many Asian customers. They are coveted by casinos like Palms, and Gold Coast just across the street, so a noodle bar is sort of a required amenity.
10. Steakhouse
While Palms has always had a great steakhouse, we're sort of happy we'll never have to type "N9NE" again. That affectation aside, we enjoyed the place, but it was a leftover from an earlier era at Palms, and it's time for some fresh meat.

11. Front Desk Registration Area
It's not the most glamorous part of a Las Vegas resort, but anything's going to be better than the temporary space where guests are currently checking in.

12. Renovated Casino
At the moment, the casino at Palms is 80% construction wall. The entire casino is getting an overhaul, and this blog loves it some new casino smell.

13. Center Bar
It seems like only yesterday (four years, to be exact) the Social cocktail bar at Palms made its debut. Well, it's out with the not-that-old and in with the new because Palms is getting a new center bar.
14. Hotel Rooms
Apparently, when the Fantasy tower at Palms went up, they neglected to finish 60 of the rooms. Well, they're finishing them now.
15. Room Renovations
Palms plans to renovate 282 rooms and luxury suites. Fun fact: If you slept in one room every day, it would take you 282 days to sleep in all of the newly renovated rooms at Palms. We are a blog, not a fun fact machine.

16. Spa
Palms has announced it will soon get an all-new spa with 16 treatment rooms. Currently, Palms has Drift Spa and Hammam. The Hammam at Palms, a co-ed Turkish bath, was the first in Las Vegas. We like our Turkish baths just "ed," thank you very much.
17. Pearl Theater Overhaul
In the mix of all the renovations will be a refresh of the 2,600-seat Pearl Theater. We hear that when the theater opens after its renovation, guests will receive necklaces. We'll wait.
18. Rooftop Social Club
Ghostbar was a blast, but it's time for a new take on this popular rooftop haunt. Clique Hospitality will operate the new social club, which is different from a nightclub in that the word "social" seems to resonate with the kids, along with "fleek," "bomb" and "allowance."

19. Buffet
If you're spending $485 million to give your Las Vegas resort a facelift, it had better include the buffet. Bistro Buffet at Palms is getting retooled after closing in June 2017. During our visit, a guest was kvetching about receiving a direct mail piece with a buffet coupon. You'll get your buffet soon enough, buddy, as will we all.
20. Covered Parking Spaces
Again, not glamorous, but 525 new covered parking spaces are nothing to sneeze at when summer temperatures in Las Vegas are comparable to the surface of Mercury.
21. Hotel Marquee
Hey, it's not all good news. We love the Palms marquee. We're hoping the new marquee keeps a lot of neon tube benders busy for years to come.
22. Porte Cochere
"Porte cochere" is a fancy way of saying "that place where you pull up to a hotel in your hooptie." We're only about 20% confident that word means what we think it means.
That's about it! All the Palms renovations and new venues should debut in late 2018 or early 2019.
Our Captain Morgan-fueled list only covers what's on the way, not what's already happened.
For example, Palms recently opened a new cafe, the Lucky Penny.

The food at Lucky Penny was mixed bag, with some of the most exceptional Asian food and boozy shakes we've had anywhere.

The veggie burger was a crushing disappointment, as was a dish called "Almost Boneless Chicken." Really, if you're going to do "almost boneless," just go boneless. It's an extra two minutes of preparation time, and well worth the effort to avoid lawsuits.
The desserts, though.

A temporary dining option, Social Table, opened in the former Hooters space. Social Table goes away at the end of 2017.
The 14-screen movie theater complex at Palms is set for a massage.
We did leave planned meeting and convention space (18,000-square-feet worth) off our list, but only because it's extraordinarily boring.
Red Rock Resorts seems confident its massive investment in Palms will pay off, calling it a "destination hybrid," intended to appeal to both locals and tourists.

The company points to a strong economy in Las Vegas, and a growing population, as reasons the company is spending more on improvements to Palms than it cost to purchase it in the first place ($313 million).
Whether Palms can regain its former glory remains to be seen, but damn, we've got a lot to look forward to while we wait to find out.