New Pedestrian Bridge Will Finally Deliver Visitors to Bonanza Gift Shop's Doorstep
A long-awaited pedestrian bridge will provide greater accessibility to what's touted as the "World's Largest Gift Shop," the Bonanza Gift Shop on the Las Vegas Strip.
The curvaceous, $50 million bridge will be at the corner of Las Vegas Blvd. and Sahara Ave.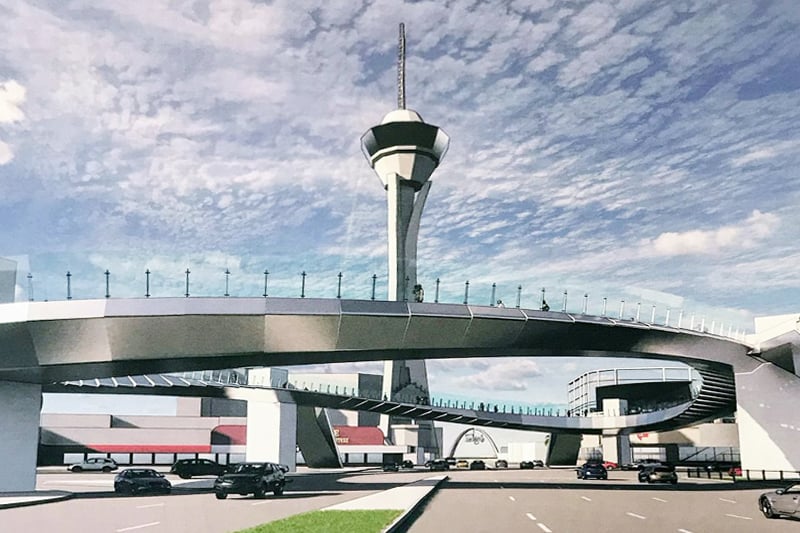 Fun fact: The most popular gift at the Bonanza Gift Shop is a mechanical bird that uses obscenities.
Oh, all right, it's not really about the gift shop.
It's about parking for whatever's going to be built at the 37-acre Las Vegas Festival Grounds.
Las Vegas Festival Grounds, of course, were made infamous by the financial trainwreck that was the Rock in Rio festival.
The hawt rumor is the fairgrounds site will be the home of a Major League Baseball park. The A's have said it's one of the sites being considered, although it's yet to be decided if the team will make the move to Las Vegas. If they do relocate, we definitely won't be pointing at this Tweet, because modesty.
Let's just say the City of Las Vegas knows things we don't yet.

How do we know something's being built on the fairgrounds site? Because crosswalks work spectacularly, at a fraction of the cost of bridges.
Just go along with the bridge thing, please! Pedestrian bridges keep lawyers and engineers and renderers and construction workers and orange cone manufacturers gainfully employed!
The new pedestrian bridge will connect the fairgrounds to another financial trainwreck, the Sahara "casino," possibly the saddest Walgreens in the history of Las Vegas and the aforementioned Bonanza Gift Shop.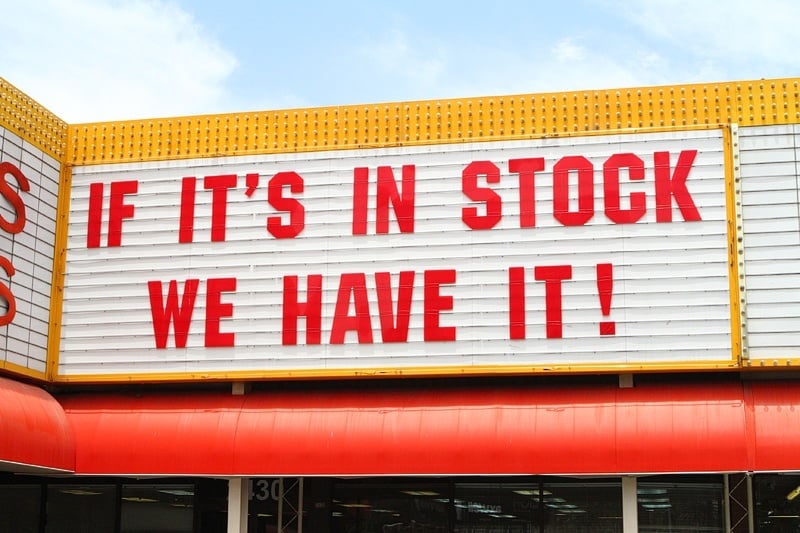 The bridge could presumably help The Strat, although we're not entirely clear how.
The smart money's on these walkways most benefiting the Cookies On The Strip cannabis dispensary a stoner's throw away from the site.
The project won't even go to contractors until 2023. The engineering and design phase is expected to cost $3 million.
The City is currently in the process of purchasing the property on each corner of the intersection from their respective owners with what the kids call Eminent Domain.
Soon, we'll have more ways to get places we don't really want to go, along with up to four⁠—count 'em four⁠—escalators, the undisputed most broken things in all of Las Vegas besides promises and hymens.